Gwyneth Paltrow's US lawsuit helped 'humanise celebrities', says jury foreman
Gwyneth Paltrow's high-profile US lawsuit helped "humanise celebrities" to jury members, the foreman in the case has said.
Last week the Oscar-winning actress won the civil lawsuit, brought by retired optometrist Terry Sanderson, over a ski collision in 2016.
Ms Paltrow was cleared of all fault over the incident, which occurred at the Deer Valley resort in Utah, which left Mr Sanderson with several broken ribs and head injuries.
Jurors deliberated for just over two hours before returning a verdict in her favour, and awarding her damages of one dollar.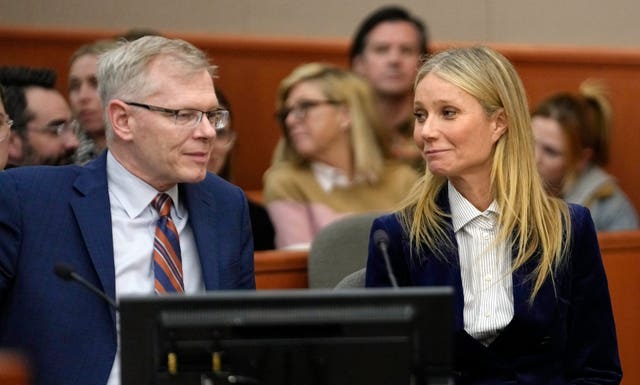 Speaking to Court TV, the foreman of the jury, Don, said he had appreciated hearing the actress speak about her childhood experiences of skiing with her father.
"(The trial) was cool to see how it works because, you know, you watch Law and Order and you watch these other things and they're so scripted and so perfect and then obviously that's not the way this trial went," he said.
"The whole experience kind of humanised celebrities a little bit more for me because (Ms Paltrow) told the story about going skiing with her dad – that's what the mountains are about to all those of us who love skiing and snowboarding and doing what we do."
Don said that he had focussed on the body language of both Ms Paltrow and Mr Sanderson while they were giving evidence.
He told Court TV that Ms Paltrow's recollection of the incident, in which she said she had briefly wondered if she was being assaulted, showed a "genuine human reaction".
"I hope that she's never had any kind of negative things like that, but that will be a reaction that a real person would have," he said.
"It just humanised her a little bit more to me because… if she was ever a victim of anything like that, that might be a reaction that people would have.
"So that just seemed like a legitimate thing that you might think for half a second (and)… again just kind of made it more real to me that that was her initial reaction."
Don also said he had not been convinced by Mr Sanderson's evidence, noting that he had seemed to "enjoy" being praised and complimented.
He said that "little things" had helped inform his decision, including Mr Sanderson's lawyers discussion of how much money they could make from the case.
"You can't say 'the first thing we talked about was how much potentially money we get', and then tell us the entire time it's not about the money," he said.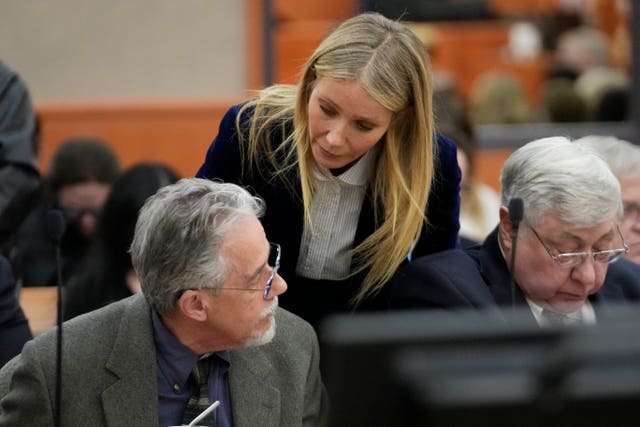 "It's like, of course it's about the money guys, we're not here for Habitat for Humanity."
Don told Court TV that he had ultimately done "what I think is right" when deciding on the verdict.
"You guys arbitrarily apply laws to different people in different ways… (but) I said, 'I gotta go home and sleep with myself at night'," he said.
"So I'm going to do what I think is right in my heart… but I want to be fair, and right with everybody. All we want in life is fairness."
Ms Paltrow said she was "pleased with the outcome" of the trial following its conclusion on Thursday after two-weeks of evidence in Utah.
In a statement posted to her Instagram story she said she felt that "acquiescing to a false claim compromised my integrity", and thanked jurors for their "thoughtfulness" in handling the case.