Russell Tovey among stars supporting James Norton's new West End play
Russell Tovey was among the host of famous faces who turned out for the gala night of James Norton's new West End play A Little Life.
The Happy Valley actor, 37, stars alongside Bridgerton's Luke Thompson, It's A Sin's Omari Douglas and The Witcher's Zach Wyatt.
Based on the critically acclaimed novel by Hanya Yanagihara of the same name, it follows four college friends living in New York City.
Norton portrays the story's troubled central character Jude, a lawyer, Thompson plays aspiring actor Willem, Douglas stars as struggling artist JB and Wyatt as successful architect Malcolm.
As ambition, addiction, and pride threaten to pull the group apart, they always find themselves bound by their love for Jude and the mysteries of his past.
But when those secrets come to light, they finally learn that to know Jude is to understand the limitless potential of love in the face of life.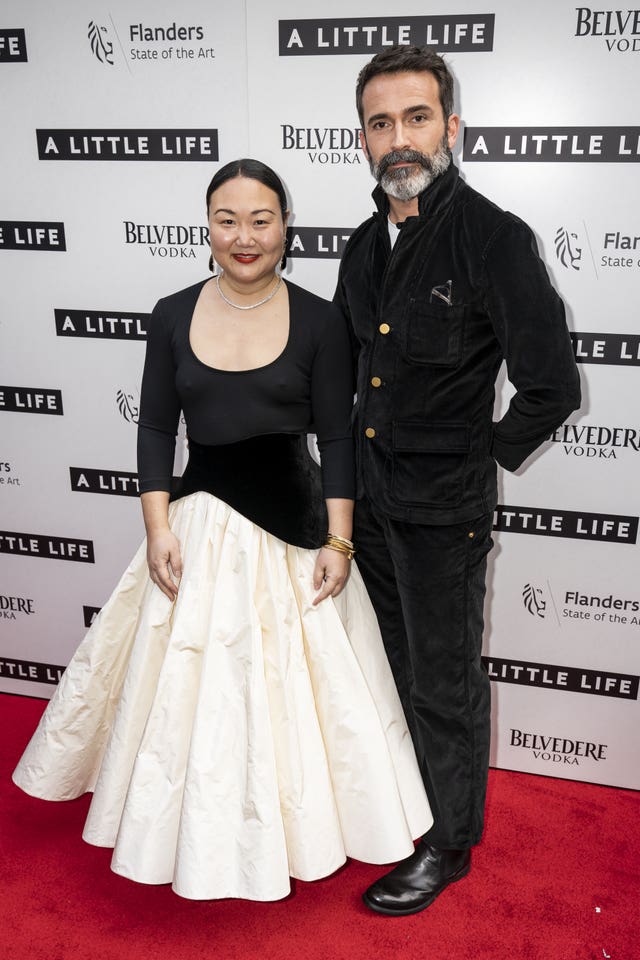 The play also stars Elliot Cowan, stage actor Zubin Varla, Nathalie Armin and Emilio Doorgasingh.
Directed by Ivo van Hove, it is the first English-language production of the story having previously debuted in Amsterdam.
Yanagihara was also in attendance at the event on Thursday evening alongside a host of stars including actor David Harewood, Bridgerton star Luke Newton and actress Hannah Dodd.
A Little Life is set to run at the Pinter Theatre from Saturday March 25 to Sunday June 18.