Government proposes law to help broadcasters compete with streaming giants
The Government has published new draft legislation which for the first time holds streaming platforms to similar standards as public service broadcasters in order to "level the playing field".
The draft Media Bill will better equip the BBC, ITV, Channel 4, Channel 5, STV and S4C to compete with video-on-demand (VoD) services such as Netflix and Disney+ as they will be brought under rules that already apply to traditional broadcasters.
It marks the next step in the Government's plan to "modernise decades-old broadcasting legislation" outlined in a White Paper last year.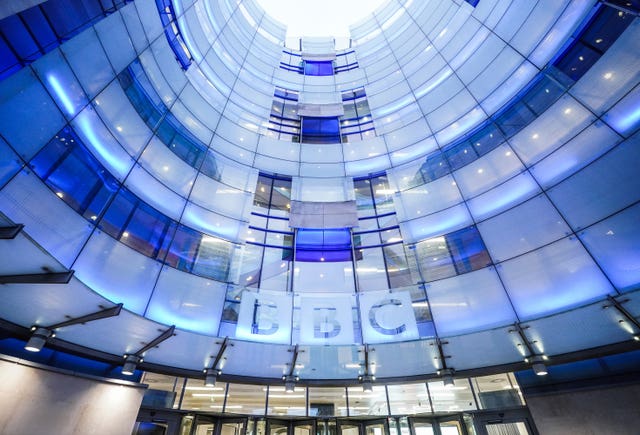 The Bill will see streaming platforms in the UK brought under a new Ofcom content code for the first time to "protect audiences" from "harmful material" – in particular citing "misleading health claims".
It will "strengthen Ofcom's duty" to assess protection such as age ratings and viewer guidance, and allow "more robust powers" to force change under the new proposal.
This includes issuing fines of up to £250,000, and in the most serious and repeated cases "restricting a service's availability in the UK", the Department for Digital, Culture, Media and Sport (DCMS) said.
The draft Bill will also allow viewers to formally complain to Ofcom about content on streaming platforms.
The new rules will lift the ban on Channel 4 producing its own content "if it chooses to do so" and it will get "a new legal duty to consider its long-term sustainability alongside the delivery of its public service remit", the DCMS said.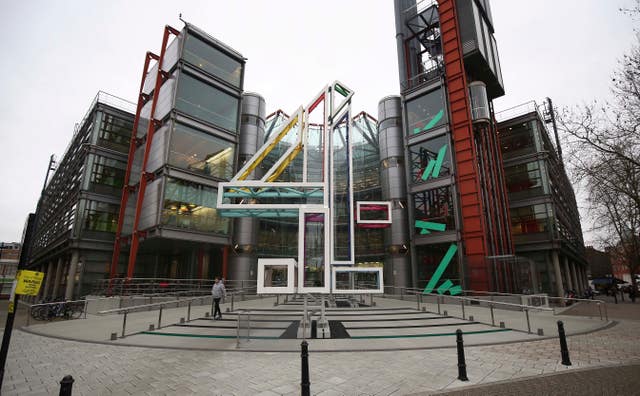 The draft Bill also includes making streaming services more accessible to those with seeing and hearing impairments, having to provide subtitles on 80% of their programmes, while 10% must have audio description and 5% signed interpretation.
Similarly, it includes action to ensure streamers can more easily discover public service broadcast services such as BBC iPlayer and ITVX on smart TVs, set-top boxes and streaming sticks.
The draft Bill would also help Welsh language broadcaster S4C by removing geographic restrictions to broaden its reach in the UK, ensuring major TV sporting events such as the Olympics and World Cup remain free to watch by as many people as possible.
It also delivers on the Government's commitment to repeal section 40 of the Crime and Courts Act 2013, which is not in force, but would require news publishers to pay both sides' costs in any legal proceedings if not a member of an approved regulator.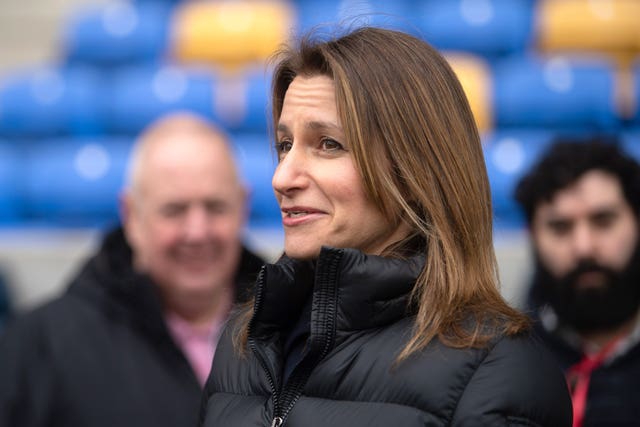 Culture Secretary Lucy Frazer said: "Technology has revolutionised the way people enjoy TV and radio. The battle to attract and retain audiences has never been more fierce.
"British content and production is world leading but changes to viewing habits have put traditional broadcasters under unprecedented pressure.
"These new laws will level the playing field with global streaming giants, ensuring they meet the same high standards we expect from public service broadcasters and that services like iPlayer and ITVX are easy to find however you watch TV."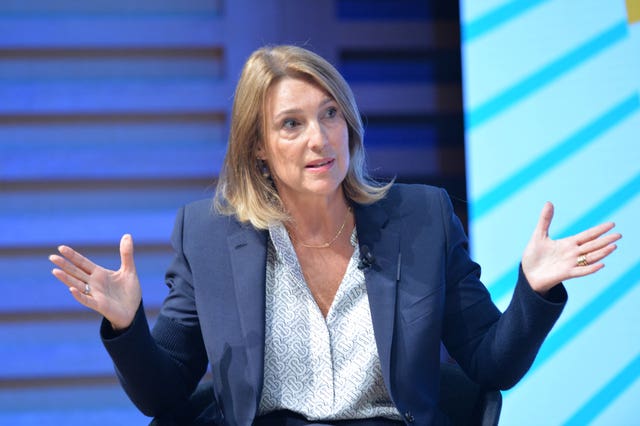 Dame Carolyn McCall, chief executive of ITV, said the Bill will "modernise the framework for a public service broadcasting system", which she described as the "cornerstone" of the creative economy.
She added: "We welcome the publication of the Media Bill today as a decisive staging post on the journey to a modern and flexible regulatory regime for TV and media in the UK.
"The UK is a global leader in the creative industries and this legislation will help to maintain and strengthen that position.
"Given the profound and dynamic changes in the global media ecology the need is urgent and we would encourage the Government to ensure the Bill becomes law as soon as possible."
Labour urged the Government to bring the changes into law without further delay.
Shadow culture secretary Lucy Powell said: "After the Government wasted a year pursuing their disastrous plans to sell off Channel 4, it is now deeply disappointing that we will see further delays as the Government has only published a draft Bill with no clear timetable for implementation.
"Meanwhile British broadcasters and UK radio have lost market share and lost prominence on smart devices."
Tim Davie, BBC Director-General, said: "We welcome the prominence reforms which guarantee all audiences choice and make great British programmes easier to find. While we will look at the details closely, the Media Bill is urgently needed and should be passed into law swiftly."
Dawn Alford, executive director of the Society of Editors, welcomed the draft legislation. She said: "For the best part of a decade, the threat of Section 40 has been wielded over publishers in a bid to force them to join a government-backed press regulator.
"Not only does Section 40 fundamentally go against the principle that justice must be fair, but it would also have a devastating impact on investigative journalism as well as imposing crippling costs on publishers simply for telling the truth."