Eurovision festival 'a celebration of Ukraine tinged with bitterness of war'
A festival accompanying the Eurovision Song Contest will be a celebration of Ukraine "tinged with bitterness" as the war continues in the European country.
EuroFestival, a two-week series of events in Liverpool, has announced 24 culture commissions for May which include a performance by Ukrainian Eurovision Song Contest winner Jamala and collaborations between British artists and Ukrainian artists.
Tetyana Filevska, creative director at the Ukrainian Institute, told the PA news agency at the British Music Experience in Liverpool, during the launch of the programme on Tuesday, that celebrating her culture is a form of "resistance".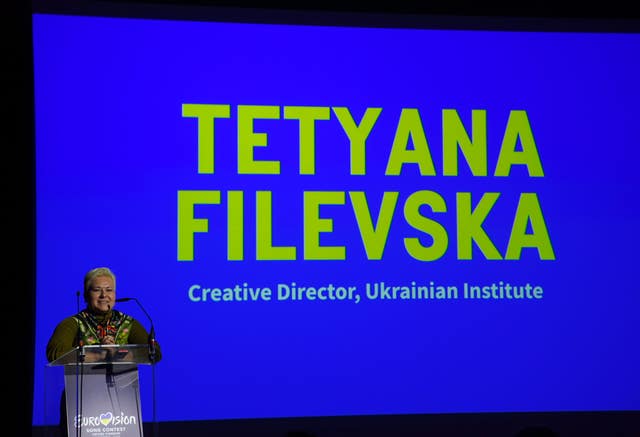 Ms Filevska, who has worked with organisations like the British Council on the content of the festival, added: "I think while many artists decided to go and fight for Ukraine, we just can't allow ourselves to kind of let them down and kind of stop looking at what they are fighting for, because they are fighting for us to be able to belong and move (on) with our life.
"I know many soldiers… at the front line and… they're calling or sending messages saying, 'You should feel OK, going to a museum or watching the movie, because that's what we are here for, we are holding the front line so that you can enjoy and continue your life'.
"So of course, there is a bitter feeling because we remember every moment that there's someone (at) the front line that's been just killed a moment ago, for us, but at the same time, we understand that we (cannot) stop everything."
She added that EuroFestival is "celebrating culture, celebrating music and arts and co-operation" and keeping in mind the "devastating" Russian invasion.
Key installations in the festival include placing more than 2,500 sandbags at Liverpool's Nelson Monument to replicate the way statues in Ukraine are being protected from bombardment, and an immersive audio experience accessed by QR codes located around the city which follows the stories of frontline Ukrainian artists.
The UK has stepped in to host Eurovision after last year's winner Ukraine was not able to due to the invasion.
Eurovision minister Stuart Andrew told PA: "The reality is that this should actually be being held in Ukraine and the fact that it can't be is heartbreaking.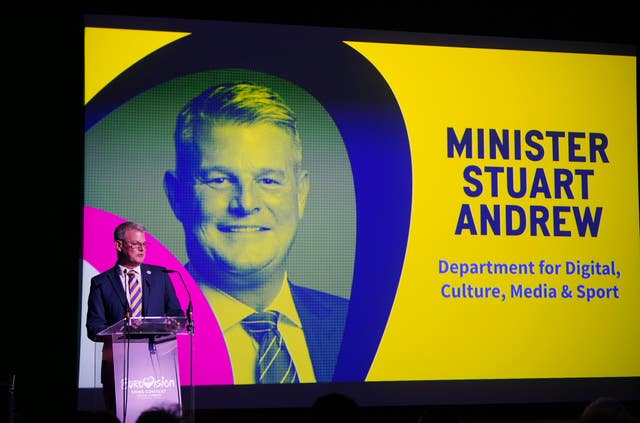 "But what we are seeing here is… the culture that the Russians are trying to destroy is actually going to be celebrated here.
"We're going to recognise how important that culture is and make sure that over 160 million people around the world will see that great partnership between our two countries.
"So where there is that tragedy that we actually bring a glimmer of hope, I suppose."
Mr Andrew said he "probably has the best job in government" and praised the BBC and Liverpool for putting on this "incredible festival".
The MP for Pudsey in West Yorkshire added: "I would probably say that my partner is a much, much bigger fan (of Eurovision).
"We usually have the Eurovision Song Contest parties at home, usually he's in the living room watching it and I'm in the kitchen.
"But it'd be nice to be able to see all these people coming to Liverpool to celebrate it. It's going to be wonderful."
EuroFest takes place from May 1 to 14 throughout Liverpool.