Sir David Attenborough calls for action as 'nature is in crisis'
Veteran broadcaster Sir David Attenborough has warned that "nature is in crisis" as he urged people to unite behind action to save it.
The naturalist, who has presented programmes such as The Blue Planet, spoke out as the charities RSPB Scotland and WWF Scotland joined together to launch an initiative aimed at halting the destruction of nature across the UK.
Speaking at the start of the Save Our Wild Isles campaign, RSPB Scotland warned that the country's "amazing wildlife and wild places" are being "destroyed at terrifying speed".
However, Sir David, a WWF ambassador, insisted he is still "hopeful" for the future.
He said: "The truth is, every one of us, no matter who we are, or where we live, can and must play a part in restoring nature.
"It's easy to feel overwhelmed or powerless by the scale of the issues facing our planet, but we have the solutions.
"I am hopeful for the future, because although nature is in crisis, now is the time for action, and together we can save it."
Almost three quarters of Scots (71%) are worried about the state of nature in the UK, according to a YouGov poll commissioned for the Save Our Wild Isles campaign.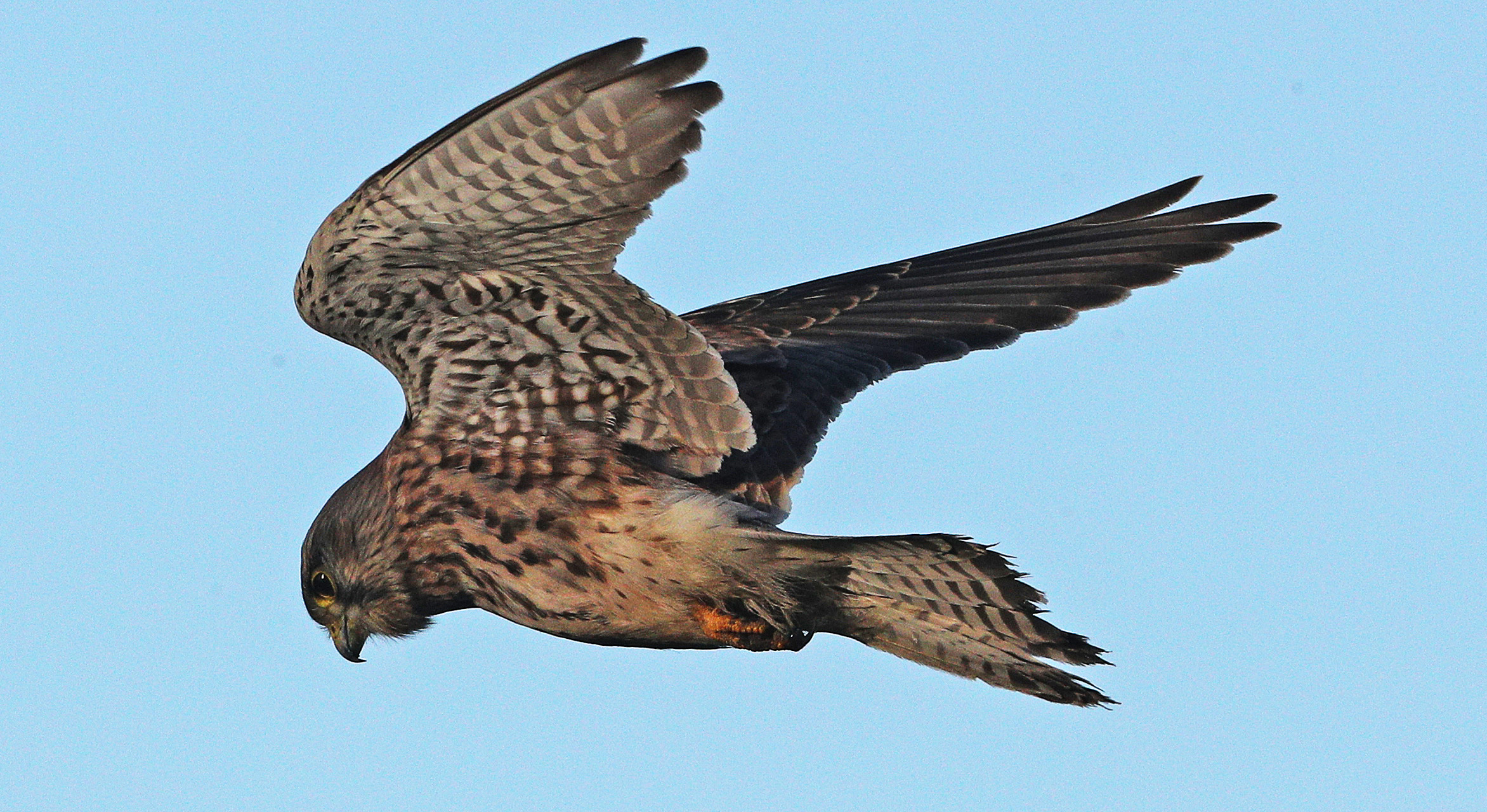 In Scotland, almost half (49%) of bird species have seen their numbers decline since 1994, with one in nine species now threatened with extinction.
The index of 11 Scottish breeding seabirds declined by 38% between 1986 and 2016, with kittiwakes and Arctic skua seeing their numbers fall by more than 70% between 1995 and 2020 while the populations of kestrels, curlews and lapwings were all down by more than 60%.
To help tackle the decline in nature, the Save Our Wild Isles campaign is calling on people to "go wild once a week" – which could include planting wildflower seeds, eating more plant-based food or getting involved in community projects.
The poll revealed four out of five Scots (81%) want to see all political parties come together to produce an action plan to protect nature, with 79% backing harsher penalties for businesses whose actions contribute to the decline in nature.
Anne McCall, director of RSPB Scotland, said: "The amazing wildlife and wild places that make Scotland so special are being destroyed at terrifying speed.
"Huge numbers of animals, birds and habitats have been quite literally wiped out in our own lifetimes and we must now accept that without urgent and collective action, our economy, the climate and the stability of future generations living in our wild isles all face a ticking timebomb."
"Nature underpins everything that makes our lives possible – from the air we breathe, to the clean water we drink, to the food we eat.
"It is our life-support system, and it's clear that nature's recovery, and the desire to reverse the harm we have inflicted over the last two centuries, are issues that unite us all."
WWF Scotland director Lang Banks said: "Saving our wild isles is a massive challenge, and we need to act fast, but there is hope.
"The science is clear about what we need to do and there are already amazing people transforming farms, businesses, coasts, urban spaces, transport networks, energy supplies and communities for nature. We just need much more of it.
"Everyone, everywhere can make a difference to nature in this country. Protecting and restoring nature needs to be at the heart of all decisions and we will see rapid change if we all stand together and act together."
He and Ms McCall both said: "Together, we must take urgent action to save our wild isles. The health and wellbeing of our planet and future generations depend on it."
Scottish bidoversity minister Lorna Slater said: ""This campaign couldn't come at a more critical moment in the global fight to end extinctions and restore our natural environment.
"In December a new global framework for nature was agreed by world leaders, and it falls on all of us to act now and deliver the action that nature needs.
"Here in Scotland we are ramping up action. We are expanding and improving protected areas and investing in nature through our new Nature Restoration Fund, which is putting funds behind projects that conserve and restore our natural environment across Scotland.
"We know we need to do more though, and are currently taking forward plans to create at least one new national park and to designate 10% of our waters as Highly Protected Marine Areas.
"Reversing the dramatic losses in nature that we have seen in recent times is one of the defining challenges of our times, so I welcome this important new campaign."
UK Environment Secretary Therese Coffey said: "Sir David's indefatigable enthusiasm for the natural world reminds us just how much we have to celebrate – and how much we still need to do to protect and restore nature here in the UK.
"That is why we put in law the requirement to halt the decline in nature and protect the abundance of species, and why we are committed to increasing the amount of habitat for nature to thrive.
"At the start of the year, I published our comprehensive environmental improvement plan, setting out how we will continue to clean up our rivers, plant more trees and restore our national parks so more iconic species like red squirrels and hedgehogs will have the conditions they need to flourish.
"To protect and restore nature is a truly national endeavour in which we can all play a part. That is why I welcome the call to Go Wild Once a Week so everyone – the public, communities, businesses and we in government – can work together to make a difference for nature in this country."