Tom Sizemore: The Hollywood hardman who fell from grace
Tom Sizemore made a name for himself as a quintessential Hollywood hardman, after starring in multiple high-octane thrillers.
The US actor carved out his niche in the 90s, though he later fell from grace following a string of convictions and substance abuse issues.
Since his first appearance in the 1989 Oliver Stone film Born On The Fourth Of July, Sizemore has played all manner of steely roles, from gangsters, to bodyguards and soldiers.
He was best known for his supporting roles in blockbusters such as Point Break, True Romance and Natural Born Killers.
Sizemore died on March 3 at the age of 61, after suffering a brain aneurysm in February, which placed him in a coma.
Shortly before his death, Sizemore's family announced that they were "deciding end-of-life matters".
The actor appeared in multiple action-thriller films during the 1990s, including 1995 heist movie Heat, in which he played professional thief Michael Cheritto.
His performance in the film, written and directed by Michael Mann and starring Al Pacino, Robert De Niro and Val Kilmer, earned him praise and acclaim.
Other titles included Black Hawk Down, Passenger 57, and Saving Private Ryan, alongside Hollywood veteran Tom Hanks.
Sizemore also made a memorable contribution to the popular video game Grand Theft Auto: Vice City voicing mob boss Sonny Forelli.
But despite his successful acting career, Sizemore had a history of drug addiction, and experienced several run-ins with the law.
In 2003, he was convicted of domestic violence charges against former girlfriend Heidi Fleiss, and was ordered to complete a drug rehabilitation programme before beginning a jail term.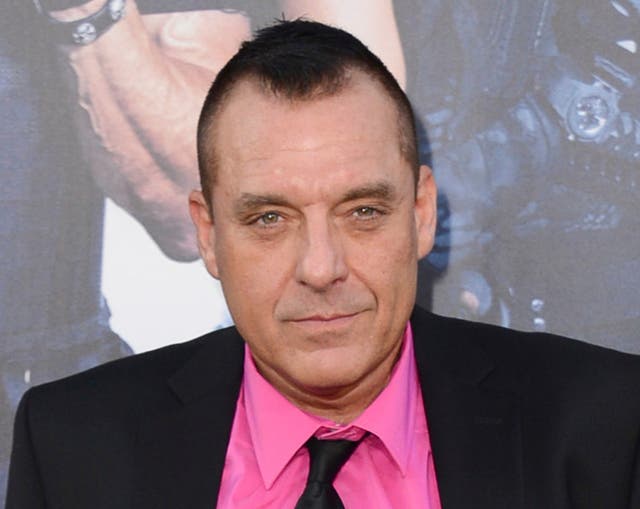 He pleaded no contest to using methamphetamine outside a motel in 2006 and was arrested in Los Angeles in 2009 for suspected battery of a former spouse.
He was arrested again in 2011 for the same offence.
In his autobiography about his heavy use of heroin and crystal meth, and was once checked into rehab by De Niro.
In 2013, Sizemore appeared on an episode of US talk show Dr Phil, titled Explosive Relationships, in which he discussed the fallout from his years of struggling with substance abuse.
In 2018, an actress filed a lawsuit against Sizemore, claiming he allegedly groped her as an 11-year-old during production on the 2005 film Born Killers.
Sizemore strongly denied the allegation and the suit was dismissed.
He was married to actress Maeve Quinlan, known for her role in US soap opera The Bold and The Beautiful, between 1996 and 1999.
Sizemore leaves behind two children, twin boys Jagger and Jayden, who h shared with his former partner Janelle McIntire.
Both of his sons, 17, and his brother Paul, were all reportedly by his side when he died.