Point Break and Natural Born Killers actor Tom Sizemore dies at the age of 61
US actor Tom Sizemore, known for roles in films including Point Break and Natural Born Killers, has died at the age of 61.
Sizemore had been placed into a coma in intensive care since suffering a brain aneurysm and collapsing at his Los Angeles home on February 18.
He died in his sleep on Friday at a hospital in Burbank, California, his manager Charles Lago confirmed to the AP news agency.
Shortly before his death, the actor's family announced that they were "now deciding end-of-life matters".
Sizemore's first major appearance was in the 1989 Oliver Stone film Born On The Fourth Of July.
The performance opened doors in Hollywood and he carved out a niche playing the quintessential hardman, from gangsters to bodyguards and soldiers.
He secured supporting roles in blockbusters such as Point Break, True Romance and Natural Born Killers.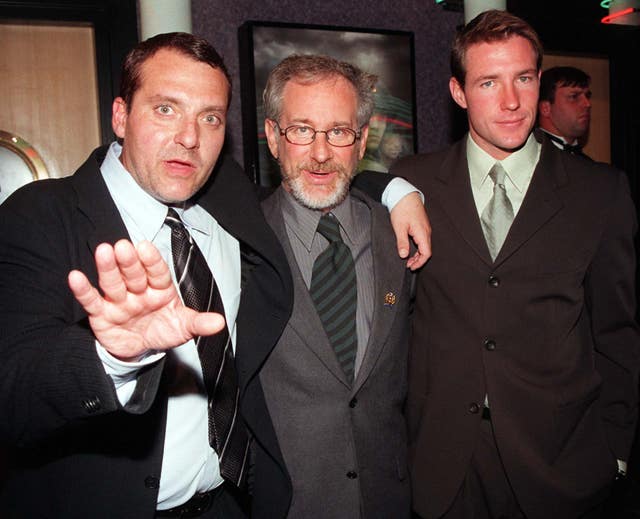 He was widely praised for his portrayal of professional thief Michael Cheritto in the heist film 1995 Heat, written and directed by Michael Mann and starring Al Pacino and Robert De Niro.
As well as movies, he also made a memorable contribution to the popular video game Grand Theft Auto: Vice City voicing mob boss Sonny Forelli.
Sizemore had a history of drug addiction, details of which he shared in his autobiography.
He was married to actress Maeve Quinlan, known for her role in US soap opera The Bold and The Beautiful, between 1996 and 1999.
In 2003, he was convicted of domestic violence charges against former girlfriend Heidi Fleiss, and was ordered to complete a drug rehabilitation programme before beginning a jail term.
In 2018, an actress filed a lawsuit against Sizemore, claiming he allegedly groped her as an 11-year-old during production on the 2005 film Born Killers.
Sizemore strongly denied the allegation and the suit was dismissed.
He is survived by his 17-year-old twin sons, Jayden and Jagger, and his brother Paul, all of whom were reportedly by his side when he died.