Pedro Pascal grateful to have been 'a passenger' on recent blockbuster TV shows
Pedro Pascal says it has been an amazing experience to be "a passenger" on blockbuster franchises including The Last Of Us and The Mandalorian.
The Hollywood star said much of the work that went into the popular shows was "not on my shoulders" and he was fortunate to "make the contributions that I can make".
Pascal stars in the new HBO zombie-thriller, alongside Bella Ramsey, and is due to reprise his role as the eponymous helmeted hero in season three of Disney's Star Wars spinoff.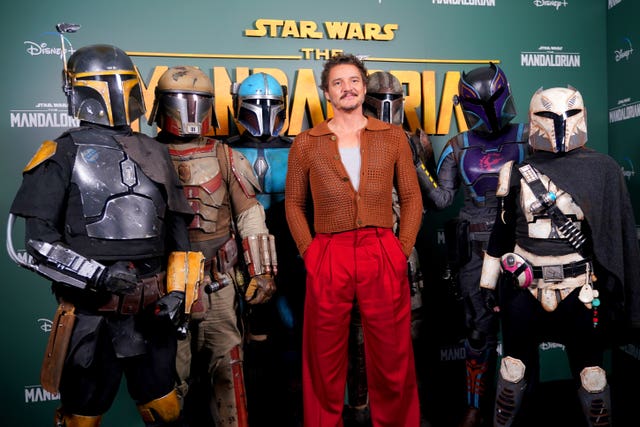 Speaking at the Los Angeles premiere of The Mandalorian season three on Tuesday, he praised showrunners Jon Favreau and Dave Filoni for continuing to "outdo themselves".
"There is a lot of work that goes into making these shows, a lot of that work is not on my shoulders," he told the PA news agency.
"So it's an amazing experience to be a passenger in that regard and make the contributions that I can make.
"I think it is amazing to feel the fortune of being part of a show like this that works as well as it does – people have been waiting a long time for season three."
Asked about the specific appeal of The Mandalorian he added: "I think that what is so special about the Mandalorian in particular is that Jon Favreau and Dave Filoni and all the people they've brought in… and the love that goes in is reflected back through its fans.
"That's the ultimate thing to make it as beloved as it is and they keep on outdoing themselves. It's kind of unbelievable."
The third season of The Mandalorian will see the adventures of bounty hunter Djin Djarin continue through the galaxies and be reunited with fan favourite Grogu, aka Baby Yoda.
The pair will cross paths with old allies and make new enemies as their journey across the cosmos continues.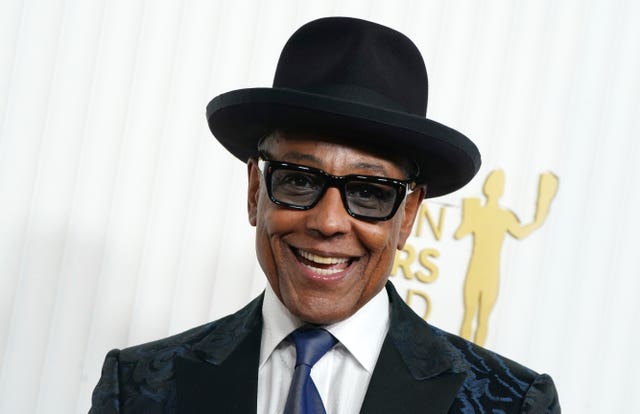 Carl Weathers, Amy Sedaris, Emily Swallow, Katee Sackhoff and Giancarlo Esposito will also reprise their respective roles.
Esposito, who plays the villainous Moff Gideon, described the show as "whimsical (and) deeply mystical".
"Jon Favreau has really intelligently left space for your imagination, they've left space for you to dream within the dream, they've left space for you to imagine what could happen," he told PA.
"It is a space that is even and balanced and you're falling in love with each character that you meet – and that's what has changed this particular franchise.
"It's not just explosions and tent-pole happenings that get your attention… it's connected to relationship and journey and this is the brilliance of The Mandalorian show."
The Mandalorian season three debuts on Disney+ on March 1.