Woody Cook says his parents paved the way for his interest in sustainability
Woody Cook has said his parents Zoe Ball and Fatboy Slim helped pave the way for his interest in sustainable fashion, but he feels it will be his younger sister's generation who will "save" the environment.
The presenter, 22, will be among the stars taking to the catwalk in Fashion Fighting Poverty 23, Oxfam's London Fashion Week show on Thursday evening.
This will be Oxfam's third fashion show which aims to showcase the benefits of second-hand clothing and the environmental importance of shopping pre-loved.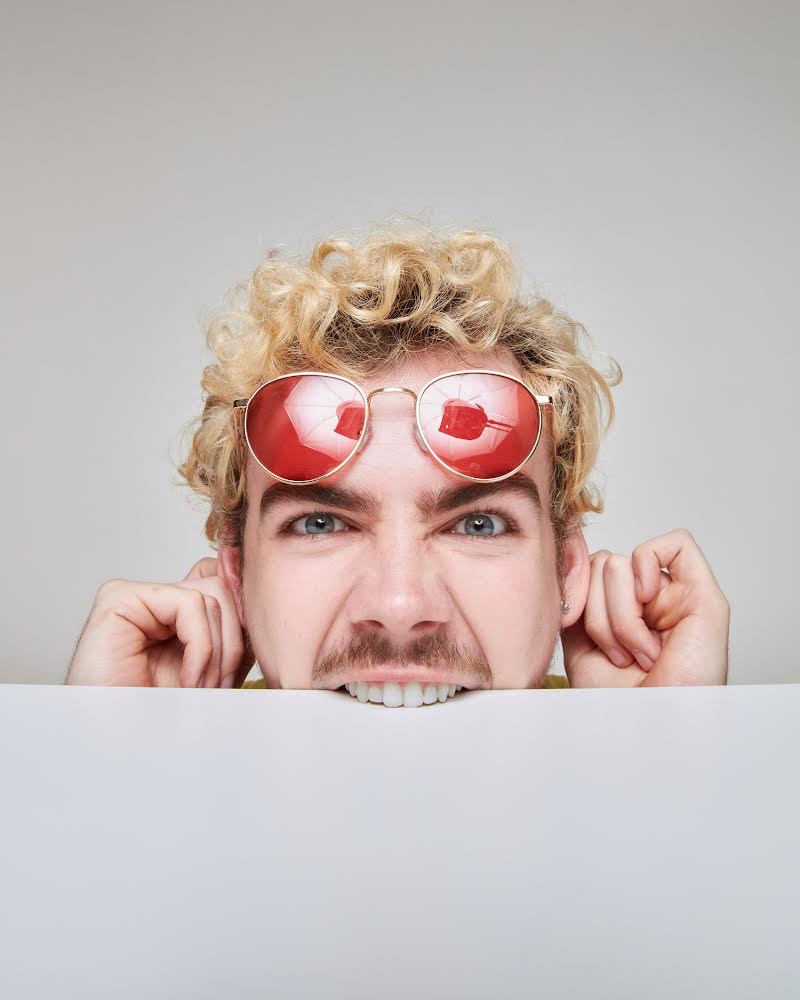 Reflecting on his parents' attitude to sustainability, Cook told the PA news agency that from a young age they had taught him "the concept of sharing and giving back".
"In terms of actual sustainability, it's definitely a big theme in our household, both of them have swapped to electric cars", he added.
"Whenever you can do something to offset your carbon footprint. Because all of us fly quite a bit so you've got to do your (bit) to give back."
Cook recalled that his BBC radio presenter mother would every so often pack up mounds of her clothes in bin bags and donate them to charities like Oxfam or to her friends while he would often steal clothing items from the wardrobe of his DJ father – whose real name is Norman Cook.
He said this upbringing encouraged him to source clothes in vintage or charity shops and later work with more sustainable fashion companies.
In the past, the presenter has teamed up with the brand TOBEFRANK who create their fashion lines from recycled rubbish or which use more organic and plant-based materials
He also worked alongside the brand Olli Hull, who use clothes that already exist and then upcycles them by using their own artistic style of drawing of them and cutting them up, for a bold outfit he wore at the 2021 Attitude Awards.
For the occasion, they graffitied a wedding dress-style outfit with internal insecurities to showcase that fashion can also be a "tool to express" yourself.
Asked whether he feels his generation is more eco-friendly than the ones before him, he said: "My generation is the start of the change, some of us really care. As much as I hate Tik Tok, it has been a powerful platform to set eco-friendly trends.
"My sister (born 2010) is all about bamboo toothbrushes, about all these different things that are eco friendly, it's a big thing for them.
"So I would say as much as my generation cares, the next generation are the ones that really started to do something and I think it which is great to see.
"Youth are the ones that change the next generation. I think that their generation is going to be one to save us."
Also among the famous face taking part in the fashion show are supermodel Erin O'Connor, activist and British Vogue contributing editor Munroe Bergdorf and award-winning costume designer Sandy Powell.
Powell, 62, told PA that being presented with a pile of random clothes from a charity outlet and being tasked to style them is a "dream" for her so she is excited for the Oxfam team to dress her.
She explained that her journey into sustainable fashion began as a teenager wearing vintage or second-hand or making her own clothes as that is what she could afford.
London-born Powell first rose to prominence for her work on period drama Orlando, directed by Sally Potter, and has since worked on sets including Todd Hayne's Velvet Goldmine, John Madden's Shakespeare In Love and 2004's The Aviator.
The costume designer, who has recently been awarded a Bafta Fellowship for the "mesmerising" wardrobes she has created, also worked on The Irishman, Cinderella and Mary Poppins Returns.
In her costume designing work, she said she mostly works with vintage pieces and that she will never let a spare piece of fabric go to waste.
"If we buy fabric to make costumes with I keep everything that's left and it gets recycled and it gets used in the next production," she said.
"I've even been known to use costumes over and over again, as well, sort of disguise them as other things and just use the same things."
Powell said she also looks to costume designer Sinead Kidao who she feels is helping to "pioneer" sustainability within their industry.
In her day-to-day life, she said she often revisits her own wardrobe as she has accumulated a large collection of clothes over the years from her line of work, but also revealed that twice a year she brings in a collection of pieces which the juniors and trainees on her team can take from.
The fashion will also see Love Island's Tasha Ghouri, singer Birdy, actress Molly Rainford and more take to the catwalk.
Oxfam's independent fashion adviser Bay Garnett will style the looks which will be created from clothes sourced in Oxfam's shops and the Oxfam Online Shop.
All items from Oxfam's Fashion Fighting Poverty 23 are available to shop via an ebay for Charity auction. Find the auction at www.bit.ly/shopFFP.