Florence Pugh says she is excited to work with the stars of 'young Hollywood'
Florence Pugh says she is excited to work with the stars of "young Hollywood", having mostly worked with older actors previously.
The Academy Award-nominated actress said she is now "lucky enough" to call big-name actors including Zendaya, Timothee Chalamet and Austin Butler friends.
Last year she starred in Don't Worry Darling alongside Harry Styles, and in The Wonder, and is attached to big upcoming projects Oppenheimer and Dune: Part Two.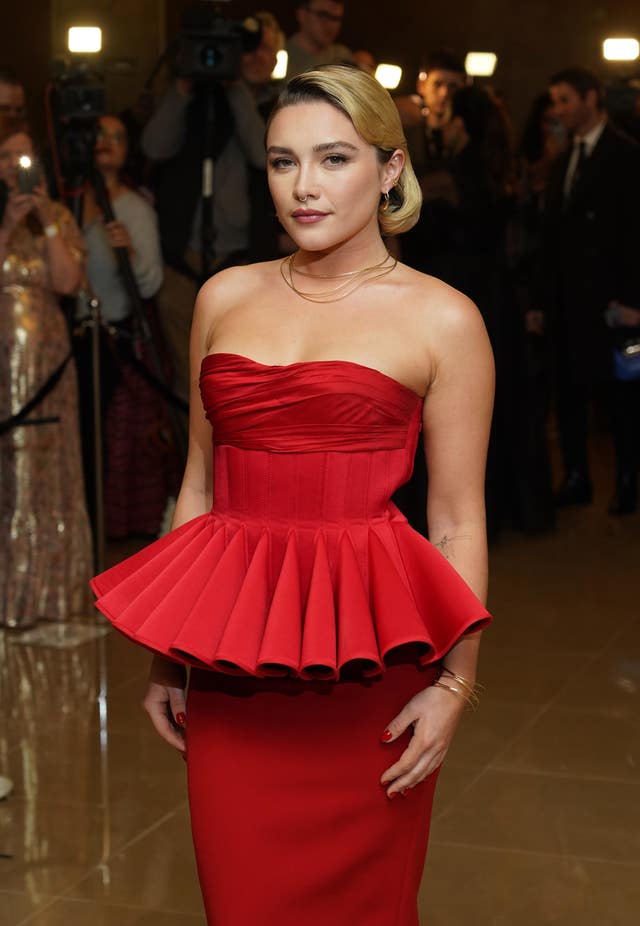 Speaking about working on the highly anticipated sci-fi epic, she told Vanity Fair about working with actors her own age, describing them as "sparkly people".
"For the majority of my career I've worked with lots of older actors that I've had to pinch myself for working with. I've learnt a lot just by watching.
"To do Dune with those specific actors at the front, like Timmy and Zendaya and Austin — they are remarkable people, number one, and unbelievable actors, number two.
"I'm now lucky enough to call them all my friends, which is super exciting.
"For me to be able to work with the 'young Hollywood' of the moment… and then have them on my phone when I want to text them – to see that that's the direction in which our industry is going is such a wonderful feeling."
Production on part two of Denis Villeneuve's Oscar-winning film reportedly started in July last year.
The all-star cast also includes Rebecca Ferguson, Javier Bardem, Josh Brolin and Christopher Walken.
Dune: Part Two is slated for worldwide release on November 17.