Locals in Happy Valley's Hebden Bridge speak of 'cloud of despair' as show ends
Locals in the West Yorkshire market town that provides the setting for Happy Valley have spoken of a "cloud of despair" as the hit series comes to an end.
The highly anticipated finale aired on Sunday night and was watched keenly by residents in Hebden Bridge, where much of the show was filmed.
Les Leedham, from Something Sweet confectioners, said: "I think there's going to be a lot of clouds of despair today because it's over and done with.
"I think we should start a campaign to bring (main character Catherine Cawood) back – bring her back as a probation or social worker. She's too good a character to lose.
"I think 90% of people have been delighted with the ending because it was all filled in.
"All the talk in the town is about Happy Valley, it's been phenomenal. What a shame that's it."
Mr Leedham added: "Sarah Lancashire came in here (during filming) quite a lot – what a lovely lady. We always had a chat with her, and no-one bothered her."
Estate agents Sandra and Garry Horsfield, of Peter David Properties, said there had been a significant increase in people wanting to buy property in Hebden Bridge following the show's success.
The pair sold the house on Hangingroyd Lane that was used as the location for Catherine Cawood's house in 2017, and said it went "straight away".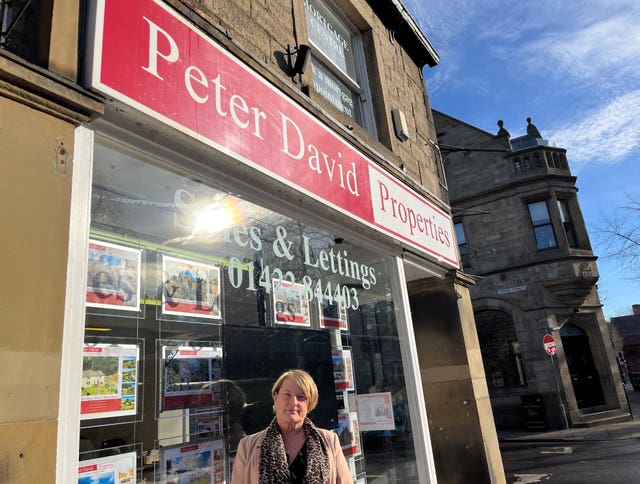 Mrs Horsfield said: "We breathe Happy Valley. I've been an unofficial tour guide because we're opposite the train station so people get off the train and ask where everything is.
"People have been coming here all the time asking 'where's that filmed', people come in to buy because of Happy Valley.
"The town is busy all the time, particularly at the weekends. Everybody just loves it, they're coming from everywhere."
Mrs Horsfield, who attended Sowerby Bridge High School with series creator Sally Wainwright, said: "She was a couple of years below me so I didn't know her but I think she was a quiet person. It doesn't surprise me she's done as well as she has. I'm so proud she went to my school."
Mrs Horsfield, who watched the finale at a special screening at local pub The Shoulder of Mutton, said: "It was a good atmosphere, everybody sat there really quiet.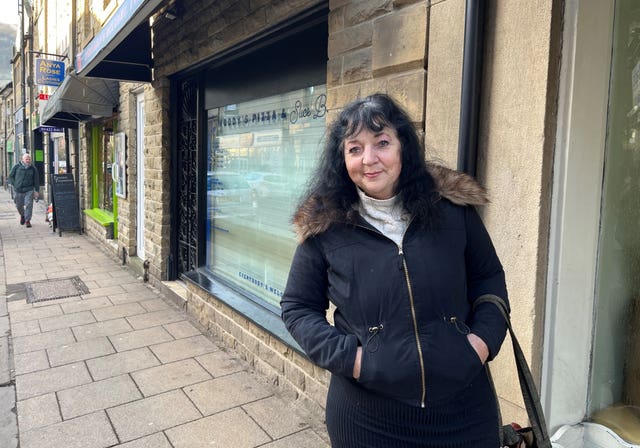 "We've loved it, we're going to miss it."
Amber Redman, who has lived in the town for 25 years, said tourists have been going into a Nisa shop used as a filming location and "asking for Neil" – a character who works there.
"It's done Yorkshire a great service, and our Hebden Bridge," Ms Redman said.
"It shows what a creative place we are, what talented writers we have got."
Claudette Roberts, owner of Fleur De Lys Florist, said she had a "mixed" reaction to the final episode.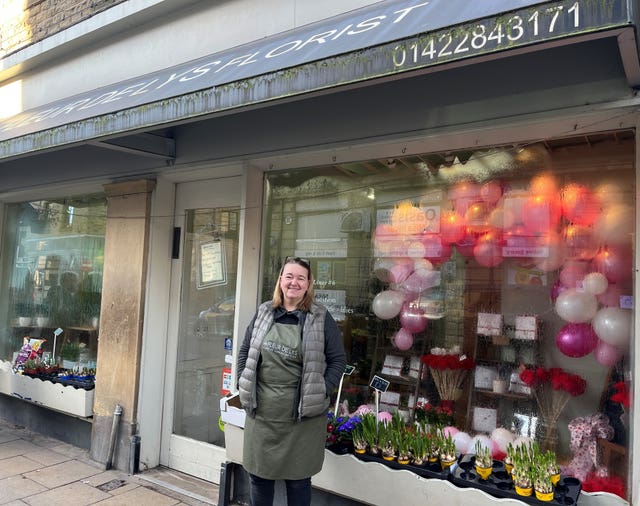 "We were all expecting something quite shocking, but I actually thought it rounded things off really well, it answered a lot of questions," she added.
"It's brilliant the way it's been on every week – each week we've got something to talk about and something to look forward to – our hour of Happy Valley.
"I think personally we'll miss it but as a town, I'm sure there'll be something that'll take its place for filming."