Keanu Reeves granted temporary restraining order against alleged trespasser
Keanu Reeves has been granted a temporary restraining order against a man who allegedly made multiple unwanted appearances at his home.
The Hollywood star, known for his roles in The Matrix and John Wick franchises, said the alleged incidents had caused him to be "substantially alarmed, annoyed, and distressed".
In court documents obtained by the PA news agency, Reeves claimed that 38-year-old Brian Keith Dixon had visited his Los Angeles County property six times, once sleeping in the actor's back garden.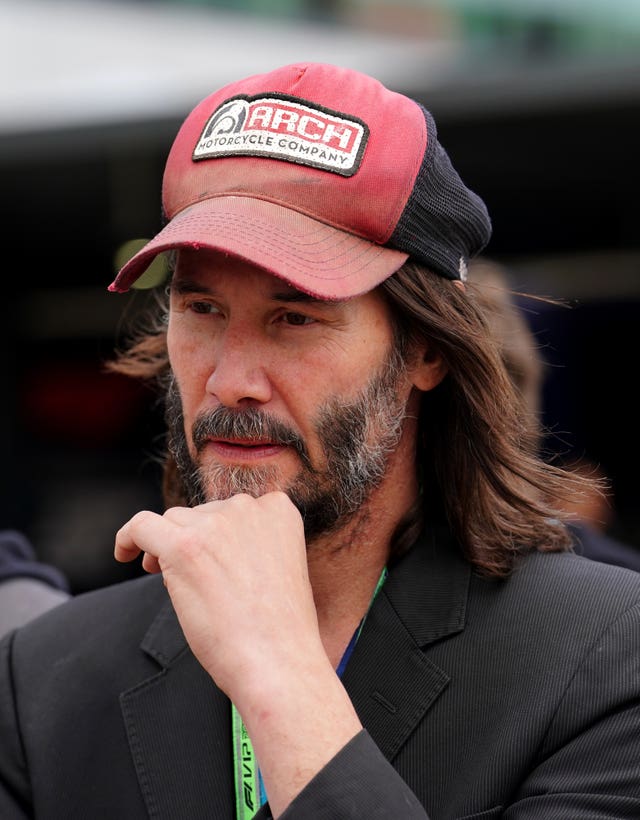 The incidents had occurred in the three-month period between November of last year and January 2023, he said.
The documents also stated that during the second visit, Dixon had left a backpack on the property that included "bizarre" items including a DNA testing kit inside.
Dixon had posted "incoherently and alarmingly on social media, referring to himself as 'Jasper Keith Reeves', apparently indicating his belief that he and Mr. Reeves are relatives," they stated.
In his own statement Reeves said: "Over the past few months, there have been multiple incidents in which the Respondent visited my home uninvited, trespassed onto my property, sought access to my home, and sought to contact me.
"I understand that there is an ongoing criminal investigation against Respondent due to his disturbing conduct.
"Respondent's harassing, disturbing and threatening actions, which are ongoing, are causing me to be substantially alarmed, annoyed, and distressed, including because I want to protect my partner and friends who reside or spend time at my home."
The restraining order was granted until February 24, the date of a court hearing into the matter.
It states that Dixon must remain 100 yards away from Reeves at all times.