Emma Corrin: My West End performance as Orlando is a celebration of queer joy
Emma Corrin has described their West End production of Virginia Woolf's novel Orlando as a "celebration of queer joy".
The actor, who played Diana, Princess of Wales in The Crown, is currently starring as the titular character at the Garrick Theatre, directed by Michael Grandage.
Corrin, who identifies as non-binary and uses the pronouns they/them, begins the play as a boy in the Elizabethan court before becoming a woman who lives for hundreds of years.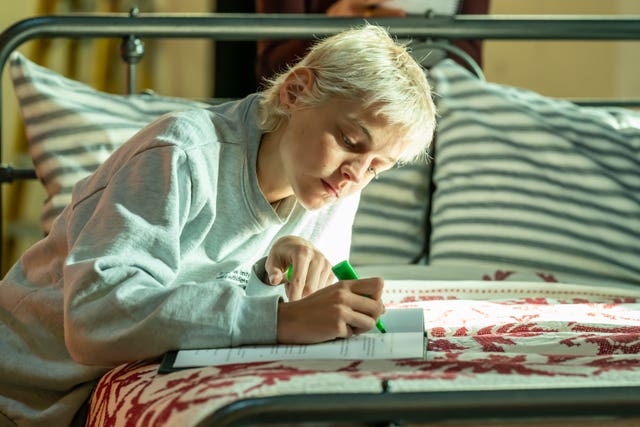 They told the magazine Elle UK: "I think it's such a brilliant book that teaches you so much about identity and love – all these fundamental questions that we ask ourselves.
"(The adaptation) is very much a celebration of theatre as well as a celebration of queer joy and love and all of these other things."
Corrin said they would "love" if the novel returned to the school syllabus after director Grandage told them he had to read it when he was growing up.
The stage and screen actor, who recently starred in Lady Chatterley's Lover and My Policeman, said that making a film is all about the "experiences".
They added: "It doesn't matter how brilliant the writing is, it doesn't matter how brilliant the director is. If you don't have each other, if you don't have a sense of community, it can be hard.
"You really feel supported by people, like they have each other's backs and that's a beautiful thing."
Corrin added: "I need to feel safe and I need to feel connected to the people who I'm talking to or working with every day."
Elle UK also spoke to Bafta nominated actors Micheal Ward and Daryl McCormack who feature on standalone digital covers.
The March issue of the magazine is on sale from February 2.