Kate Garraway confronts Matt Hancock on his £320,000 I'm A Celebrity stint
Kate Garraway has confronted Matt Hancock on how families who were affected by his coronavirus policies felt about his decision to compete on I'm A Celebrity… Get Me Out of Here!
It was recently revealed the former health secretary, 44, was paid £320,000 to appear on the ITV reality show last year, £10,000 of which he donated to charity.
His stint in the Australian jungle prompted criticism from the Prime Minister, MPs across the political spectrum and members of the public.
During Tuesday's episode of Good Morning Britain, Garraway questioned Hancock on his decision to join the show and accept the money at a time when "people still feel very raw" about his handling of the coronavirus pandemic.
The TV presenter's family was among those heavily impacted by Covid-19 as her husband Derek Draper, a 55-year-old former political adviser, fell seriously ill with coronavirus in March 2020 and has suffered long-lasting damage to his organs and requires daily care.
She has created two documentaries since detailing her family's life as her husband battles the long-term effects, with both programmes winning the National Television Award in the authored documentary category.
Speaking on GMB on Tuesday, Garraway said: "I suppose the problem is that because you were health secretary and because at that time I couldn't visit Derek in hospital, he couldn't see his kids, thousands of others couldn't go and see the people they loved for various reasons because they were following the guidelines…
"It gives the impression that you still don't get why people are upset because that amount of money is vast to everybody. I'm sure there are many other people that went into the jungle when you did and maybe got more or maybe got less.
"But they're holding you to more account because you're probably only there because you were Health Secretary, making these huge decisions.
"You made the decision to go in at a time before you'd answered to an inquiry, at a time when people still feel very raw. I'm not sure people yet feel comfortable about why you did it."
Hancock replied: "I get all that, I really do, and I really feel it.
"The reason it's important, that I wrote the book in particular, with the inquiry coming out later, is I have to be completely open about what I did, why I took the decisions I did, so we can learn as much as possible. I feel really strongly about that."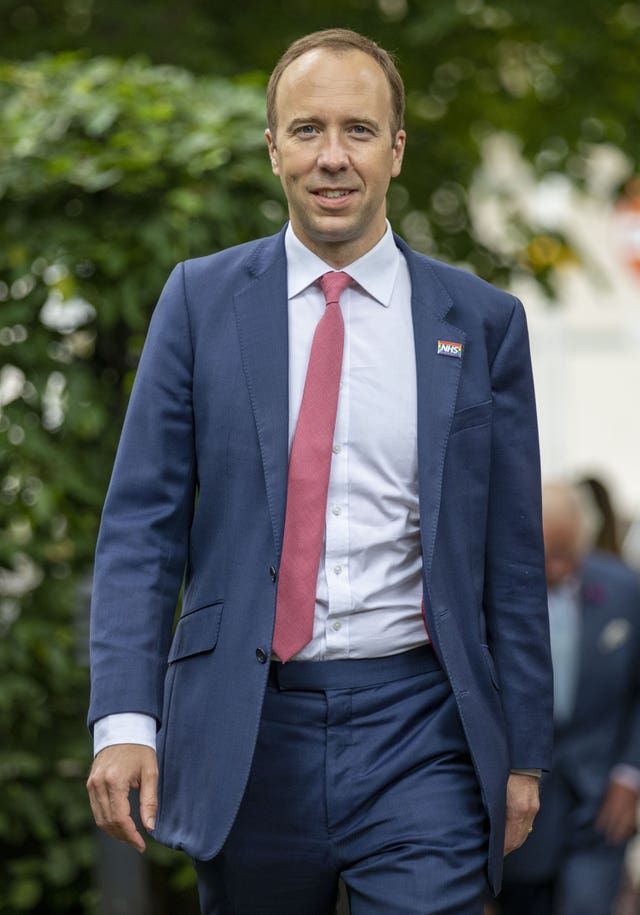 When questioned about what he feels is to be learnt, he said: "If I can contribute anything now to the future of making sure this doesn't happen as badly again, it's making sure we've really, really learned the lessons about how to handle these things, because there will be another one.
"And I feel very strongly about that because I feel like it's my duty. Not least because we're all human, we all make mistakes."
Garraway raised the point that a major mistake was the lack of protection for vulnerable people in care homes, for which she said Hancock had blamed the care workers for spreading the infection at the time.
He clarified: "It's a really important point, which is that at the time it wasn't officially known that you could pass on Covid without having symptoms.
"So of course I'm not blaming the care workers, they didn't know they had Covid. But the science has shown that the vast majority of infections that got into care homes were workers bringing it in not knowing. So I'm not blaming them at all."
Hancock was forced to resign as health secretary after leaked CCTV footage showed him breaching his own Covid-19 guidance by kissing his assistant Gina Coladangelo.
After leaving I'm A Celebrity, Mr Hancock announced that he would not be standing for the Conservatives at the next general election.
Representatives of Mr Hancock have been contacted for comment.