BBC chairman set to be grilled by MPs amid questions over Boris Johnson loan
BBC chairman Richard Sharp will be grilled by MPs next month, following the disclosure that he helped then prime minister Boris Johnson to secure a loan of up to £800,000.
Mr Sharp has said that he believed his selection process was conducted "by the book" and denied he had misled the advisory panel or MPs on the Commons Digital, Culture, Media and Sport Committee when he appeared before them.
The BBC chairman will appear again before the same committee on February 7 to face questions, with acting chairman Damian Green writing to Mr Sharp on Tuesday to invite him to attend.
The former banker has been facing calls to stand down after it emerged that in late 2020 he had introduced his friend Sam Blyth to the Cabinet Secretary Simon Case to discuss whether Mr Blyth could act as a guarantor for a loan facility for Mr Johnson.
But he insisted he would remain in place and was confident he was given the job on merit.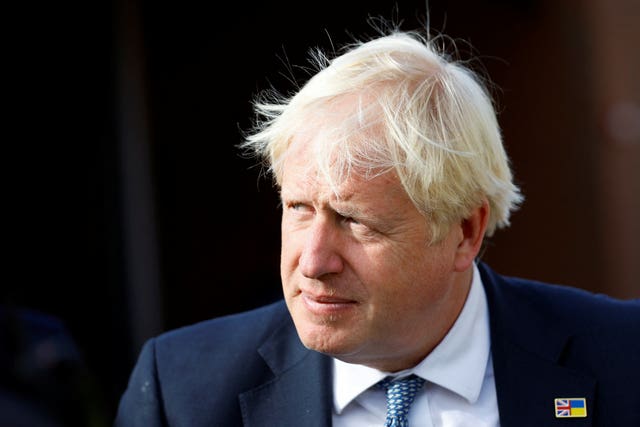 In a brief letter to the BBC chairman, Mr Green said he was being asked to appear "following the recent media reports regarding your appointment".
"The Committee intends to cover the issues raised in your pre-appointment hearing and any developments since then."
On Monday, public appointments commissioner William Shawcross announced he is to investigate Mr Sharp's appointment as BBC chairman in February 2021 to ensure the process was conducted "fairly, openly and on merit".
Asked if he should stand down while the investigation is carried out, Mr Sharp said: "No, I'm confident that he will determine that I was appointed on merit.
"That's obviously for him to conduct that investigation and process."
The appointment was a "highly rigorous process" with "very tough interviews", he said.
In an interview with BBC News, Mr Sharp said he was "comfortable" with the way the process had been carried out.
"Having had a discussion with the Cabinet Secretary about avoiding conflict, and the perception of conflict, I felt comfortable and I still feel there was no conflict because at that stage what I was seeking to do was ensure that the process was followed exactly by the book, and that the process hadn't started, of any kind, in terms of any support that Sam (Blyth) was going to provide to the prime minister," he said.
"I had clarified and agreed with the Cabinet Secretary, both of us had the judgment that I'd avoided a conflict or a perception of conflict."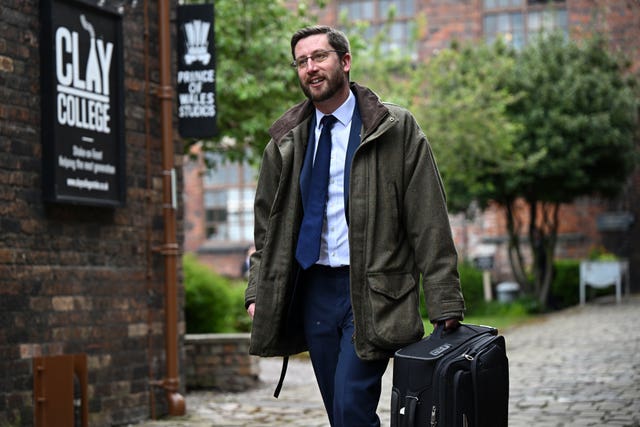 Mr Sharp confirmed that he dined with Mr Blyth and Mr Johnson at the then-prime minister's country retreat Chequers in May 2021, after he had been confirmed as the Government's choice for the BBC role.
Asked how that meeting came about, he said: "Sam came to me and said, 'Do you want to come to Chequers? I'm going down to have dinner with Al' (short for Mr Johnson's first name Alexander).
"I said, 'Yeah, great' – I'd never been to Chequers and Sam drove me down and we had dinner and I took advantage of that opportunity to bat for the BBC."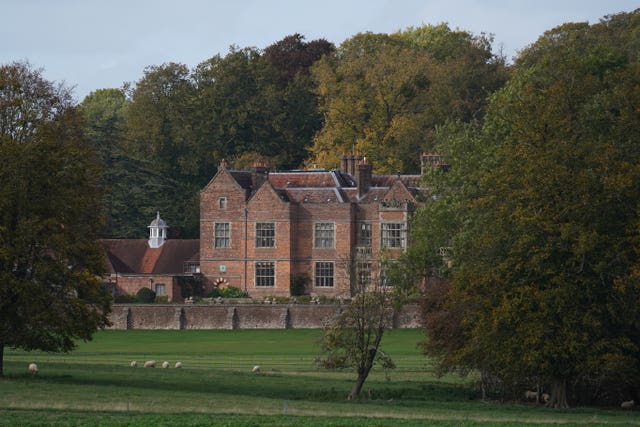 He said the loan arrangement did not come up during the dinner at the then prime minister's grace-and-favour estate.
His interview follows a statement on Monday in which he insisted he was "not involved in making a loan or arranging a guarantee" for Mr Johnson, although he acknowledged the row was a "distraction" for the broadcaster.
The former prime minister, who was responsible for Mr Sharp's appointment, has dismissed the furore as a "load of complete nonsense", saying Mr Sharp had no knowledge of his personal finances.
That point was echoed by the BBC chairman, who said "I don't know anything about Boris Johnson's finances" as that was "between him and his family".
Mr Sharp was in the process of applying for the BBC chairmanship when he introduced Mr Blyth to Mr Case and was subsequently appointed to the role at the corporation.
Rishi Sunak, who is under pressure over Tory Party chairman Nadhim Zahawi's tax affairs, has sought to distance himself from the controversy, saying Mr Sharp's appointment was made by "one of my predecessors".