Queen voted Children's Word of the Year for 2022
Queen has been voted the Children's Word of the Year after the country mourned the loss of Elizabeth II.
The Oxford University Press (OUP) said the findings highlight that the news has an impact on children and they absorb the language around current events.
More than 4,000 children aged between six and 14 were asked for words they felt had been important during 2022 and, based on the top themes, three words – Queen, happy and chaos – were shortlisted.
A separate poll, of a further 1,000 children by Opinium, was carried out to determine the Word of the Year 2022 from the shortlist of three.
The research from Oxford University Press (OUP) suggests that nearly half (46%) of those children chose Queen as their number one word.
This was followed by happy (36%) and chaos (14%).
When asked why they chose Queen, many children cited sadness and loss as well as feelings of pride in relation to the late monarch.
The Queen featured prominently in children's lives over the past year, with last February marking 70 years since her accession to the throne.
This was followed by Platinum Jubilee celebrations in June, and the country mourning her death at the age of 96 in September.
Many children across the UK will have taken part in Jubilee celebrations last year, and experienced the death of a monarch for the first time.
While more than half (52%) of girls questioned chose the word Queen, this was lower for boys at 39%.
The OUP report suggests the difference between the sexes could be because the Queen provided "an important female role model" for girls, or that they could "relate to her more readily".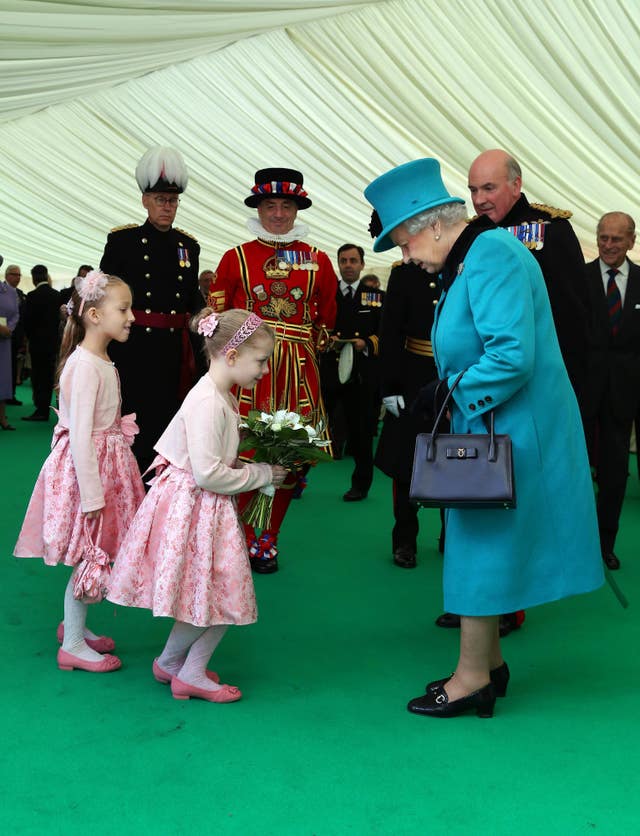 Helen Freeman, director of Oxford Children's Books, said: "It comes as no surprise that Queen is Children's Word of the Year for 2022.
"This not only reflects her majesty's 70 years of incredible service, but over the past decade our research consistently reveals how attuned children are to the news and the impact current affairs have on their language.
"It's vital we continue to invest in language development and ensure children have access to a wide range of vocabulary in order to feel equipped to process and discuss the news."
For more than a decade, lexicographers, experts and academic researchers in the children's language department at the OUP have analysed the evolution of children's language and self-expression.
Last year's Children's Word of the Year was anxiety, and in 2020 it was coronavirus.
The OUP also included a shortlist of three colloquial words – cool, sick/sic and slay – in its survey of 1,000 children.
Two in five (40%) chose cool to be their top slang word, ahead of sick/sic (28%) and slay (15%).