Jennifer Coolidge 'blames' Ariana Grande for bringing her career back
Jennifer Coolidge said she "blames" Ariana Grande for bringing her career back as she took home a prize at the 80th Golden Globe Awards.
The 61-year-old actress won the gong for best supporting actress – television limited series/motion picture for her role in Mike White's comedy anthology show The White Lotus, in which she has starred for two series.
Speaking to Entertainment Tonight on Tuesday, she said: "I kind of blame this generation, this new young generation for bringing me back.
"I feel like Ariana Grande put me in her video and that changed a lot for me, sort of overnight.
"I blame her, and I (don't know) maybe people are just like 'She's still alive, whoa, give her a salute'."
Coolidge is best known for playing Stifler's mother, Jeanine Stifler, in American Pie in 1999 and a nail salon worker in Legally Blonde in 2001.
She then reprised her Legally Blonde role opposite 29-year-old Grande, who reimagined Reese Witherspoon's budding lawyer Elle Woods, in the video for hit song Thank U, Next.
The video also replicated other famous moments from a number of romantic comedies, with stars including Jonathan Bennett, Elizabeth Gillies and Stefanie Drummond recreating scenes from films such as Mean Girls, Bring It On and 13 Going On 30.
While accepting her Golden Globe on stage in Los Angeles, Coolidge said she had "big dreams and expectations as a younger person" but they "fizzled" out.
She added: "I thought I was going to be queen of Monaco even though someone else did it."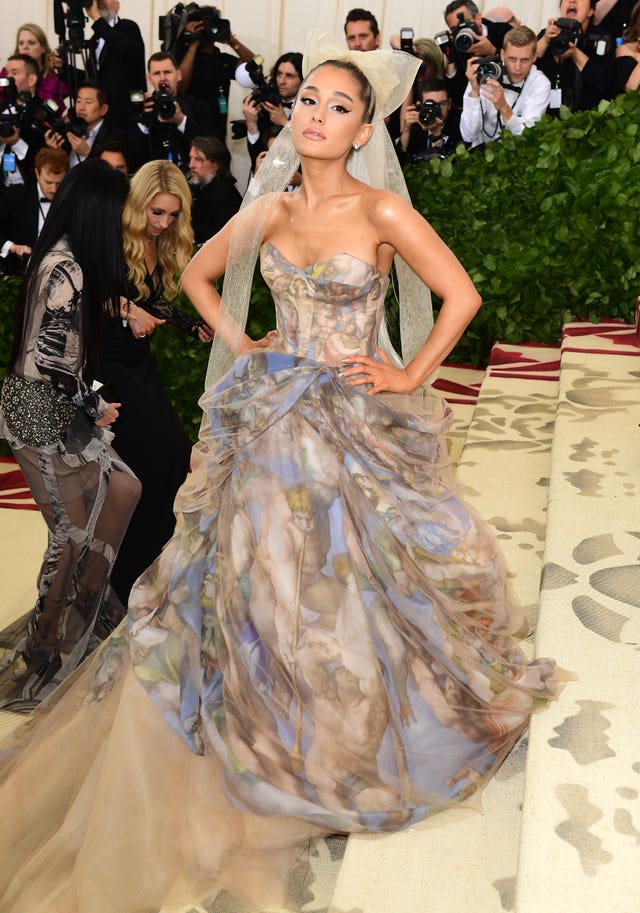 Coolidge also thanked American Horror Story creator Ryan Murphy for keeping her going with "little jobs" over the years.
She said: "I didn't know anybody, and it just was sort of this thing that wasn't going anywhere.
"Then there were these people who would give me these cute little jobs and it would just be enough to get to the next one."
She also said that Sex And The City writer Michael Patrick King and Witherspoon helped, adding: "The Weitz brothers (Chris and Paul) would keep me going because some of these would go like five different episodes, and five different sequels of American Pie, I've milked that to the bone.
"I'm still going for six or seven, whatever they want."
Coolidge recently starred as a wealthy woman who visits luxury resorts in the first and second seasons of The White Lotus, which is described as a "social satire following the exploits of various employees and guests" over the course of a week.
She has been awarded an Emmy and received critical acclaim for her role, before picking up the Golden Globe.
She said: "Then you get older and, oh, shit's going to happen, and I just want to say, Mike White, you have given me hope… you've given me a new beginning.
"Even if this is the end, because you did kill me off, but even if this is the end, you changed my life in a million different ways.
"My neighbours are speaking to me and things like that. I was never invited to one party on my hill, and now everyone's inviting me."