Labour urges guarantee that Channel 4 privatisation is 'off agenda for good'
Ministers must guarantee that Channel 4 privatisation is "off the agenda for good", Labour has said, as a senior Conservative called for an end to "picking fights".
Shadow culture secretary Lucy Powell criticised the Government for the "total waste of time and money" in examining a potential sale of the broadcaster.
Culture Secretary Michelle Donelan confirmed she had scrapped plans to privatise the broadcaster and said Channel 4 will now be able to make and own some of its own content.
Ms Powell, speaking during an urgent question in the Commons on Monday, said: "The Secretary of State has at least reached the conclusion staring her in the face – that plans for the sell-off were bad for Britain, bad for our creative industries and bad for British broadcasters and advertisers."
Ms Powell added: "But what a total waste of time and money, at least £2 million spent on it. There's also been a huge opportunity cost – not just for Channel 4 but across the creative industries with these plans sucking the life out of all the important work ministers should have been getting on with."
Ms Powell said the privatisation plans were an "act of cultural vandalism from a government who simply didn't like its news coverage", adding: "This is now the second time in six years that her government has proposed this – what guarantees can she give that privatisation is off the agenda for good?"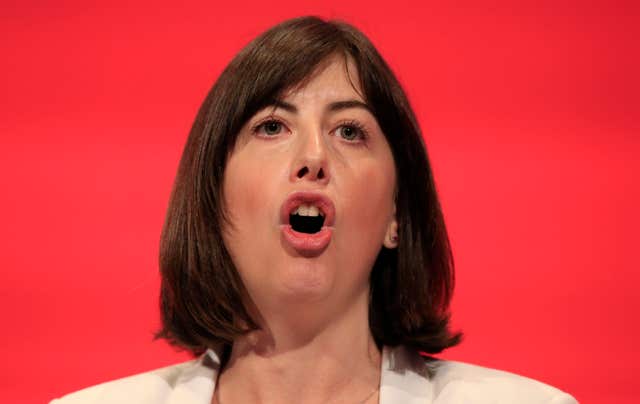 Ms Donelan said the Government has outlined an "ambitious plan to secure and safeguard the sustainability" of Channel 4 so it can "thrive and survive" in the future.
She told MPs: "It is completely wrong to suggest that we are now not doing anything or that the money we invested in looking at this has been wasted. Channel 4 have already committed to doubling their investment to £10 million in skills around the country – this is a new package."
In a written statement released to Parliament earlier on Monday, Ms Donelan said Channel 4 faces limits on its ability to raise capital and its current operating model "effectively stops it from making its own content".
She added: "After careful discussions with Channel 4, I am announcing a package of interventions that will ensure the broadcaster remains focused on sustainability and has new opportunities to grow while serving audiences in the decades to come with high-quality, innovative and distinctive content.
"When parliamentary time allows, we will, through the Media Bill, introduce a statutory duty on Channel 4 to consider its sustainability as part of its decision-making.
"We are also working with Channel 4 to agree updated governance structures that assure the government of Channel 4's long-term sustainability, including an updated Memorandum of Understanding between my department and Channel 4 which will be made publicly available."
SNP culture spokesperson John Nicolson said "surely evidence should have been the guiding principle from the get-go, rather than any personal agenda".
Labour MP Valerie Vaz (Walsall South) asked why MPs "only heard about this U-turn on Channel 4 news".
Ms Donelan said she is committed to the Media Bill but could not give details on its timeframe.
Father of the House, Conservative Sir Peter Bottomley, said: "I think it's right to examine some of the things that were put forward a year or so ago.
"I wouldn't have frozen the BBC licence fee, I wouldn't have proposed Channel 4 for privatisation, and I wouldn't have put pressure on Arts Council England to strangle the ENO (English National Opera). I think there's more to be done in putting things on the right path forward."
A number of Conservatives welcomed the Government's decision, including Tory former Cabinet minister Damian Green, and former culture minister Dame Caroline Dinenage appeared to as well, saying: "I really very warmly welcome the Secretary of State's words here."
Conservative Michael Fabricant (Lichfield) said: "If it's going to be achieved by borrowing – isn't Channel 4 going to sink under debt, that was the reason why I supported its sell-off."
Ms Donelan said: "We haven't increased the amount that Channel 4 can borrow, that would have to be done on a case by case basis."
Labour's Sir Chris Bryant (Rhondda) branded the policy "completely and utterly bonkers" as he challenged the secretary of state to say "I'm sorry my predecessor had completely lost the plot for completely unknown reasons".
Ms Donelan replied: "In terms of any leaks, I can assure (him) that that was not a Government leak and there is an investigation going on."
Conservative Steve Brine (Winchester) said: "This is the right decision to not proceed with the sell off of Channel 4, the end I hope of picking fights."
Conservative Scott Benton (Blackpool South) claimed Channel 4 "has an unmistakable Liberal, left, metropolitan bias in its programming and particularly in its news output, so much so that it almost makes the BBC look impartial by comparison".