Richard Curtis: Danny Boyle is a much better director than me
Richard Curtis has said that Danny Boyle, who helmed his latest film Yesterday, is twice the director he is.
The screenwriter, who has directed a clutch of romantic comedies, said Oscar-winner Boyle was "much better" at the job.
Curtis wrote the scripts for hits such as Four Weddings And A Funeral but has only directed three full-length films, including Love Actually.
The 62-year-old said he and Boyle, also 62, were more alike than the public assumed.
He said: "If you saw us together you would think 'Oh yeah, actually they're both quite perky'.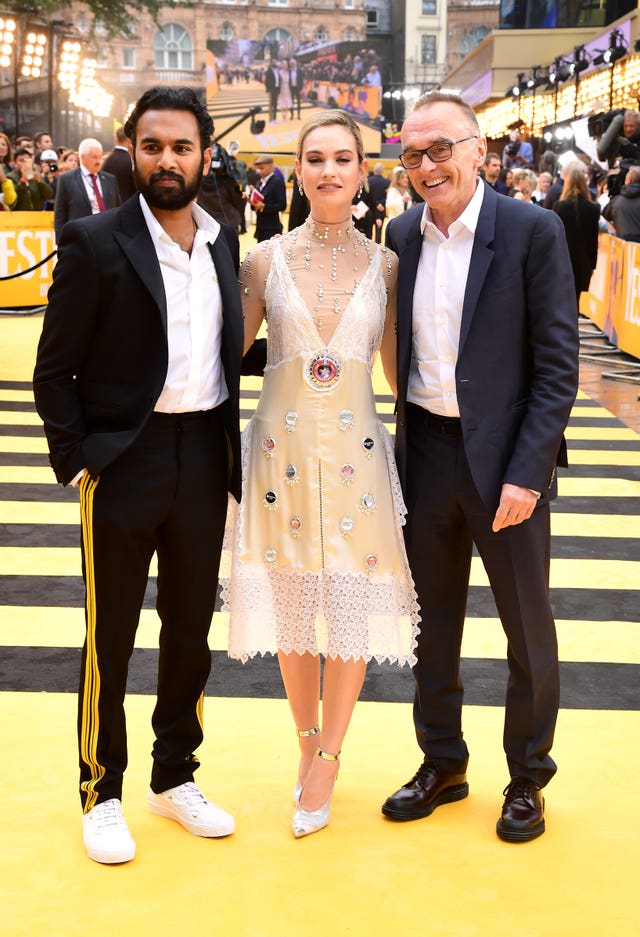 "We were born within a week of each other and he's a huge music fan, and actually a softy like me, really.
"He loves people and life, and so it worked out really well. It's just that he's a much better director than me. I'm afraid it's true."
Yesterday follows a young man, played by former EastEnders star Himesh Patel, who wakes up from an accident to discover he is the only person who remembers The Beatles.
The film features a cameo from Ed Sheeran, and also stars Lily James and Kate McKinnon.
Curtis said he had decided not to direct Yesterday, because it required a certain "virtuosity" only Boyle could provide.
He said: "Not this one. I decided not to (direct) again, but this one required a particular kind of virtuosity.
"There are 15 songs in it. He had to find a slightly different way of doing all of them. I only had one way of doing a song."
Boyle, known for helming gritty features such as Trainspotting and Slumdog Millionaire, said he had surprised himself by taking on a romantic comedy.
He said he appreciated Curtis' devotion to the genre, even if it had made his career a "slightly narrower corridor".
He said: "It's true that you wouldn't expect a romantic comedy really but I've always loved Richard's work.
"You've also got to remember that Richard produced and wrote Blackadder, which is one of the pinnacles of British comedy, I think, and subversive comedy as well.
"So to be able to collaborate with him was a real joy.
"He's remained in a slightly narrower corridor than I, and he's dedicated his life to romance and comedy, and I really admire that.
"And to work they have to look effortless, but they're not effortless, and he's spent a career trying to perfect it. So you can't help but learn by working with him."
Yesterday is released in UK cinemas on June 28.