Shirley Ballas: I apologised to Karen Clifton for Strictly name mix-up
Karen Clifton reacted with a "great sense of humour" after being referred to with the wrong name on last week's Strictly Come Dancing, head judge Shirley Ballas has said.
The judges faced a technical glitch during last Saturday's live show when the iPad they were using to read scores for a group Lindy hop performance crashed.
Along with a number of other errors, Ballas called Clifton "Dianne" – a mistake believed to have been caused by confusing her with fellow dancer Dianne Buswell – when revealing the score for Clifton's routine with actor Charles Venn.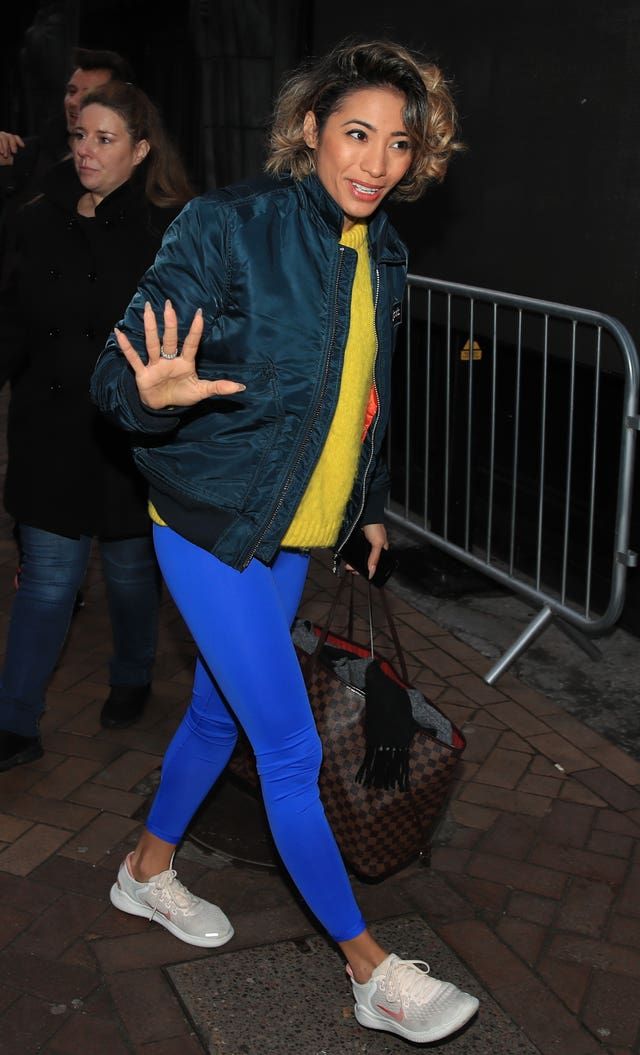 Ballas told ITV's This Morning: "Darcey (Bussell) was doing the iPad and Craig (Revel Horwood) had to write in who had come in first place through to seventh place, but the iPad seemed to go down.
"Then we were fumbling for this piece of paper, and for a split second I glanced up and saw royalty there, and as I glanced down, it was Charles and Karen, and I just rolled off my tongue 'Charles and Diana'."
Sophie, Countess of Wessex and her daughter Lady Louise Windsor were in the audience at the time.
As Ballas made the error during the live broadcast, Clifton pulled a face, clearly confused.
The head judge said: "I did apologise to Karen, she took it with a great sense of humour. It was just live TV."
Ballas also said she was surprised Ashley Roberts was in the bottom two last week against Graeme Swann, who was eliminated.
The former Pussycat Dolls star was in joint second place on the leader board with dance partner Pasha Kovalev, but they failed to secure enough votes from the public to avoid the dance-off.
"It goes to show the audience must vote, she had one of the highest scores, and the audience obviously weren't voting for whatever reason," Ballas said.
"Maybe they thought other people would perhaps vote for her. I urge people to vote – nothing is a certainty."
Strictly Come Dancing continues on Saturday at 7.05pm on BBC One.