Best of Blackpool: Five Strictly Come Dancing moments at the famous venue
Strictly Come Dancing returns to the spiritual home of ballroom this weekend as the celebrities prepare for Blackpool Week.
The show is entering week nine and the stars are gearing up for one of the highlights of the Strictly calendar.
The BBC One flagship programme has filmed at the famed venue since 2004, taking regular breaks. However, since 2013 there has been a Blackpool special annually.
Blackpool has provided a number of stellar nights in the show's history, from daring descents to infamous dances.
Here the Press Association runs down five of the most memorable moments from the Tower.
Craig Revel Horwood's entrance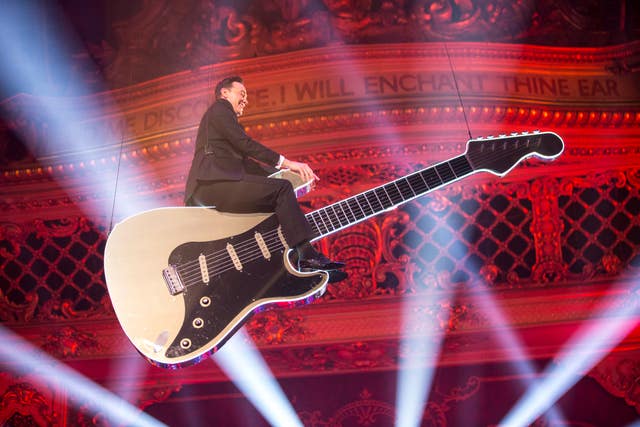 The sharp-tongued judge descended from the ceiling of the ballroom riding a giant guitar, as fireworks shot from the end of the oversized prop.
Revel Horwood told co-presenters Claudia Winkleman and Tess Daly he had not wanted the guitar to "go to waste".
Ann Widdecombe's graceless dance
Anne Widdecombe's samba alongside professional partner Anton du Beke in 2010 was not the most technically proficient of routines.
The former Conservative MP was lead around the floor by du Beke, with the pair both draped in bright yellow.
The performance had former judge Len Goodman likening Widdecombe to haemorrhoids which kept "keep coming back, more painful than ever".
She returned again and again until week 10.
Ed Balls' entrance
Revel Horwood is not the only Strictly star to have been lowered from the famous ceiling in Blackpool's grand ballroom.
Ed Balls appeared in comic style, playing a piano to Great Balls Of Fire during the 2016 series of the show.
The former Labour MP became a fan favourite and his appearance opened doors into presenting.
Rod Stewart's serenade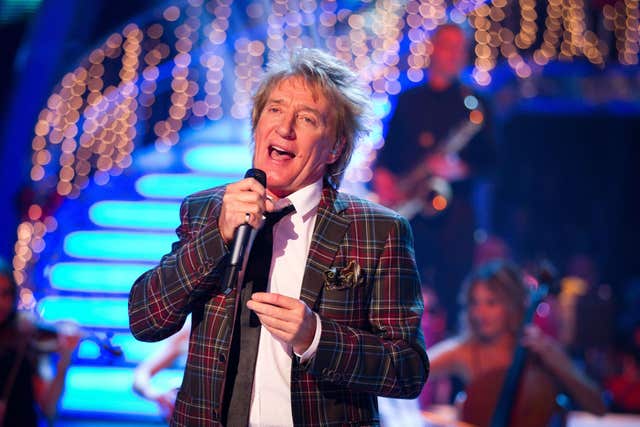 Rod Stewart performed on the show, marking its return to Blackpool Tower in 2009 after a break.
The BBC declined to make use of the venue for a year, prompting calls to reinstate it as part of the show from the likes of Revel Horwood.
On the show's return to the venue, there was a special performance from pop star Stewart to mark the occasion.
The 2013 opening dance
The opening dance of the 2013 series of the Strictly Come Dancing was its largest ever, with 40 dancers taking to the floor.
Teenage ballroom amateurs, and their older counterparts, turned the room into a sea of sequined couples.