Olly Murs and Craig David surprise project workers for Children In Need
Olly Murs, Craig David and Little Mix are among the stars who have surprised project workers funded by BBC Children In Need for the chance to duet with them.
Also taking part in the charity appeal's Project Sing were Sheridan Smith and Alfie Boe, who offered up the chance to take part in a celebrity duet.
Project workers Caroline Kennedy and Parmi Dheensa thought they were taking part in filming a special music video for BBC Children in Need, but were shocked to learn they would be performing with a star.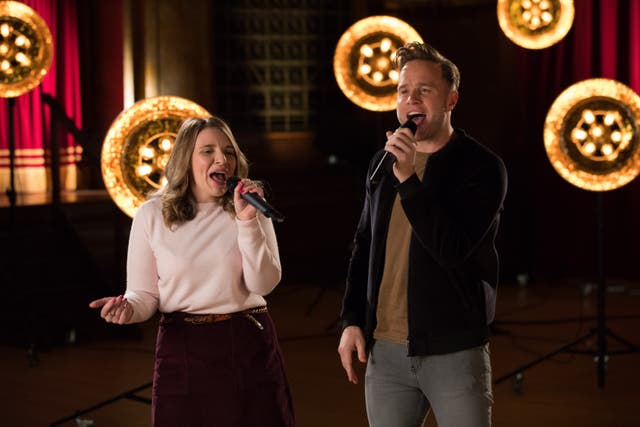 Murs performed his hit song Dance With Me Tonight with Kennedy and learned about the work that she does for project Act To Shine, a BBC Children in Need funded project which is part of the M6 Theatre Company, based in Rochdale.
Murs said: "It feels so good to get out and about to meet the people that are at the front line of what BBC Children in Need do. They are inspiring and should be celebrated."
David performed single I Know You with Dheensa and learned about the work she does for project TIMEOUT, which is part of charity Include Me TOO, based in Wolverhampton.
David said: "It was amazing to meet one of the project workers funded by BBC Children in Need and to hear about the incredible work she does, it was a great honour."
The surprise duets will be part of BBC Children In Need's appeal night on November 16 on BBC One at 7.30pm.