Flowers placed on Stan Lee's Walk of Fame star as world mourns Marvel co-creator
Flowers were placed on the Hollywood Walk of Fame star of Stan Lee as the world mourned Marvel's co-creator following his death aged 95.
Lee, whose death was confirmed by a family lawyer on Monday, created enduring superheroes including Spider-Man, The Fantastic Four and The Incredible Hulk.
His characters have since left the comic book pages and have grown into multi-billion dollar Hollywood franchises.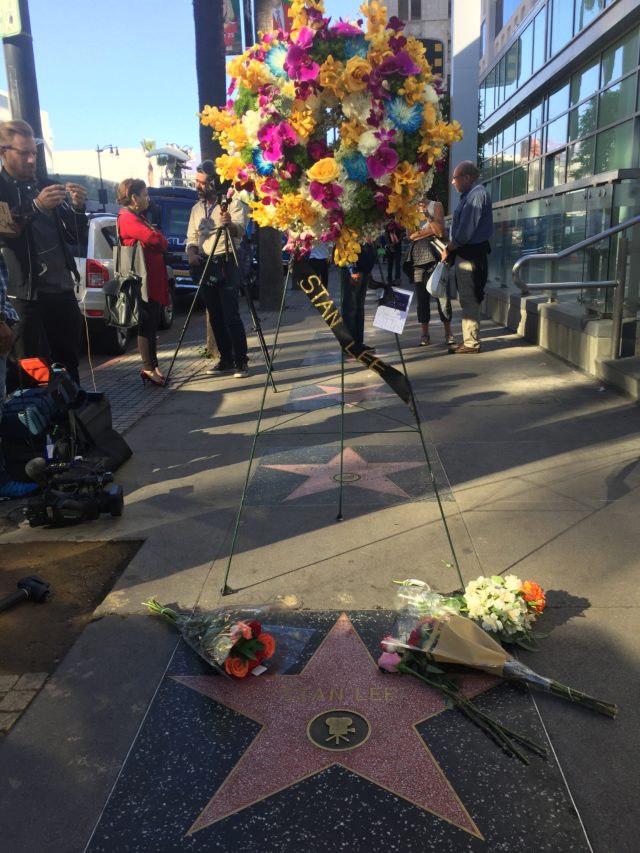 Hours after his death was announced, fans, some wearing T-shirts bearing his most famous creations, flocked to Lee's Walk of Fame star on Hollywood Boulevard to pay tribute.
Many left flowers while a Spider-Man comic book was also placed on the ground.
A note placed with one wreath, laid on behalf of the Hollywood Chamber of Commerce, read: "Dear Stan, what a marvel you are, a cultural icon, you made many so happy. Rest in peace, Walk of Fame."
Marvel paid tribute to Lee, calling him the "creator, voice and champion" of the company.
A statement on their website said: "Today, Marvel Comics and The Walt Disney Company pause and reflect with great sadness on the passing of Marvel Chairman Emeritus, Stan Lee.
"With a heavy heart, we share our deepest condolences with his daughter and brother, and we honor and remember the creator, voice and champion of Marvel."
It added: "Marvel and the entire The Walt Disney Company salute the life and career of Stan Lee and offer their undying gratitude for his unmatchable accomplishments within their halls. Every time you open a Marvel comic, Stan will be there."
Bob Iger, chairman and chief executive of The Walt Disney Company, which owns Marvel, said: "Stan Lee was as extraordinary as the characters he created.
"A super hero in his own right to Marvel fans around the world, Stan had the power to inspire, to entertain, and to connect.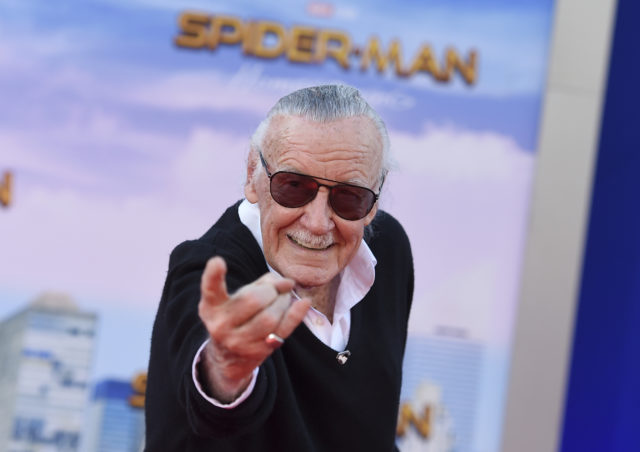 "The scale of his imagination was only exceeded by the size of his heart."
Hollywood stars who have appeared in franchises featuring Lee's creations were also among those to join the outpouring of grief around the world.
Hugh Jackman, who starred as Wolverine in various X-Men movies, shared a picture of himself with his arm around Lee.
He captioned the post: "We've lost a creative genius. Stan Lee was a pioneering force in the superhero universe. I'm proud to have been a small part of his legacy and …. to have helped bring one of his characters to life."
Iron Man actor Robert Downey Jr shared a photo of himself with the comic book legend on Instagram, saying: "I owe it all to you… Rest In Peace Stan."
British actor and Spider-Man star Tom Holland said on Instagram: "How many millions of us are indebted to this guy, none more so than me.
"The father of Marvel has made so many people so incredibly happy. What a life and what a thing to have achieved. Rest in peace Stan."
Lee, who founded Marvel Comics with Jack Kirby in 1961, helped create some of the comic world's most revered superheroes.
Spider-Man, Iron Man, the Hulk, X-Men, Black Panther, Daredevil and The Avengers were just some of Marvel's famous creations.
In recent years the Marvel brand expanded into Hollywood, creating a multibillion-dollar film franchise.
Lee was known for making brief cameo appearances in Marvel universe films.
The cause of Lee's death is not known, but earlier this year it was disclosed that he was fighting a bout of pneumonia.
Lee's wife Joan died in 2017 and he is survived by his daughter Joan Celia "JC" Lee.