I was asked to play Doctor Strange with English accent, says Benedict Cumberbatch
Benedict Cumberbatch has said he was initially asked to play Marvel superhero Doctor Strange with an English accent.
The actor said he questions it when he is asked to use his normal speaking voice for roles, and also queried requests to voice new animated film The Grinch with an English accent.
He told the Press Association: "I think to begin with there was talk of me making him (The Grinch) English and I was like 'no no no', especially if the other characters are American, because then it's just the English bad guy.
"Also it's just an iconically American character so I pushed for that for a little bit, didn't have to push that hard.
"Then we just started riffing and after about four or five sessions we were all like 'Ooh yes that is it'.
He added: "It's interesting when people want you to do your own accent and I always question it a little bit, when it's something as American as this.
"Even Doctor Strange, for a while, was going to be English, and I went 'noooo, no, he's an American doctor, he works in New York."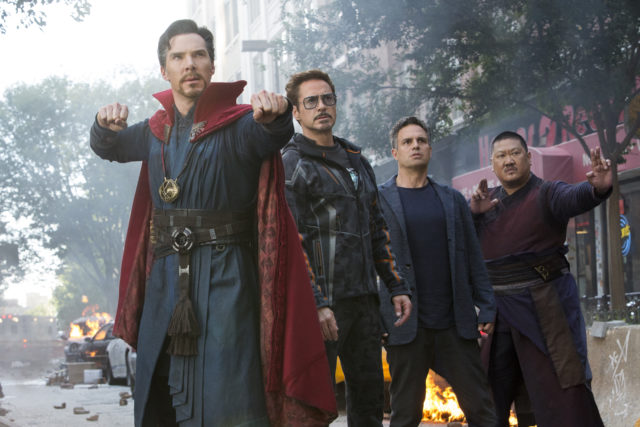 "(They said) he could have moved there, but he could have come from Ohio, he's American, not English, in my opinion."
Cumberbatch said he believes the stereotype of the English villain is less pervasive in films now than it was years ago.
He said: "It's interesting, I was speaking to a linguist of a dialect coach about this and there is a lot of roundedness in the American sound, it's very rich and warm and open and vowel-orientated.
"We are quite clipped, we use a lot more consonants, there are more hard edges, so I think culturally we are viewed as being a little meaner, a little sharper, using our heads rather than our hearts.
"And that manifests itself as the cliche of the English baddie I think, but that is pseudo-intellectual guessing, that is not linguistic scientific fact, but it holds a little bit as a theory."
Cumberbatch said he voiced the Doctor Seuss character, who attempts to steal Christmas, over a period of two years, while he was also filming a number of other projects.
He added: "It was often 'Oooh The Grinch needs you for two hours next Thursday' and I was in the middle of filming or had just come back from filming and they had to fix my availability with the animation as it came in.
"I was doing Avengers, Patrick Melrose, Ironbark prep (an upcoming film in which he plays a Cold War spy), Brexit, a drama I did about Dominic Cummings and all of that, very different worlds to occupy to this.
"That is one of the fun things and I have always tried to foster that in my career, just the variety and the mad differences between what I choose to do because it keeps me excited and engaged and surprised, and this is no exception, but it was very odd sometimes to come from playing the mastermind of Brexit to this."
Asked if playing Vote Leave mastermind Cummings changed his perspective on Brexit, he said: "It remains for viewers to judge that, I won't comment on any of it.
"I think it should just float as a piece of work on its own and I'm excited to see it, I haven't seen it yet so I don't know but we will see."
The Grinch is released in UK cinemas on November 9.