Glenn Close: I'm too superstitious to talk about the Oscars
Glenn Close has said she is "very superstitious" as she refused to comment on her chances of winning an Oscar for her role in The Wife.
The acclaimed actress, 71, has been nominated for six Academy Awards but is yet to win one.
Her starring role in literary drama The Wife, which sees her play the spouse of a famous author, led many critics to predict her hoodoo would finally end when the highest awards in film are handed out in February.
When asked about her chances, Close said: "I'm not even going to talk about that. I'm very superstitious."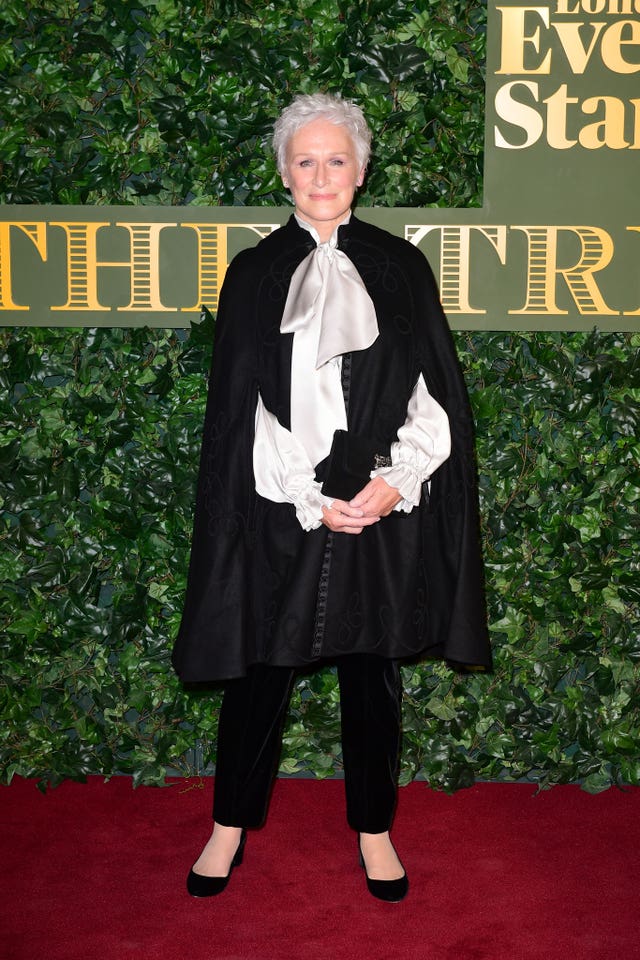 US actress Close, known for roles in Fatal Attraction, Dangerous Liaisons and Paradise Road, was speaking at the Hollywood Film Awards, where she was recognised with the best actress gong for The Wife.
Ahead of picking up her award, Close revealed she takes more joy from the work itself rather than the recognition.
She said: "I'm very, very proud and excited to be getting this award tonight. I think if I had made it part of my career that I'd keep going if I won awards, I would've stopped years ago.
"Awards are wonderful, but it's the cherry on the cake for me. The cake is the work and the process."
The Wife, also starring Jonathan Pryce and Christian Slater, sees Close questioning her marriage as she travels with her narcissistic husband, played by Pryce, to collect his Nobel Prize in Literature.
Close said the film will make audiences question their own relationships.
She said: "First of all it's wonderfully written and it's a very real marriage. Ultimately it is a story about a complex marriage and a complex relationship between a man and a woman.
"You can't go out of our film without assessing where you are in your relationship and wondering if any of what you just saw applies to what your life is.
"It has, like any great story, a resonance in the real world."