Michael Jackson tops list of highest earning dead celebrities
Michael Jackson has once again been named the top-earning dead celebrity after his estate raked in £313 million over the past year.
It is the sixth year in a row the late King of Pop, who died in 2009 following an overdose of the anaesthetic propofol, has topped Forbes' list.
This year's haul was partly down to the sale of his EMI Music Publishing stake.
Other lucrative projects included a TV special, Michael Jackson's Halloween, and a new Sony record deal.
The singer, who was 50 when he died, has now made £1.8 billion in earnings in the decade since his death.
Fellow music legend Elvis Presley was second on the list, which measured pre-tax earnings from October 1 2017 to October 1 2018.
The late singer, who died in 1977 aged 42, made £31 million over the past year from music sales, tickets to Graceland and a new entertainment complex called Elvis Presley's Memphis.
Golfer Arnold Palmer was third with £27 million, cartoonist Charles Schulz was fourth with £26 million and singer Bob Marley, who died in 1981, was fifth with £18 million.
Author Dr Seuss was sixth with £12 million, slightly ahead of Playboy founder Hugh Hefner (£11.7 million), who died in 2017 at the age of 91.
Marilyn Monroe was in eighth, 56 years after her death in 1962.
The late actress returned to the list with earnings of £11 million as a result of new deals, including one with including Montblanc pens.
Music stars Prince and The Beatles' John Lennon were next on Forbes' list, with earnings of £10 million and £9 million respectively, while XXXTentacion was a new entry in 11th place.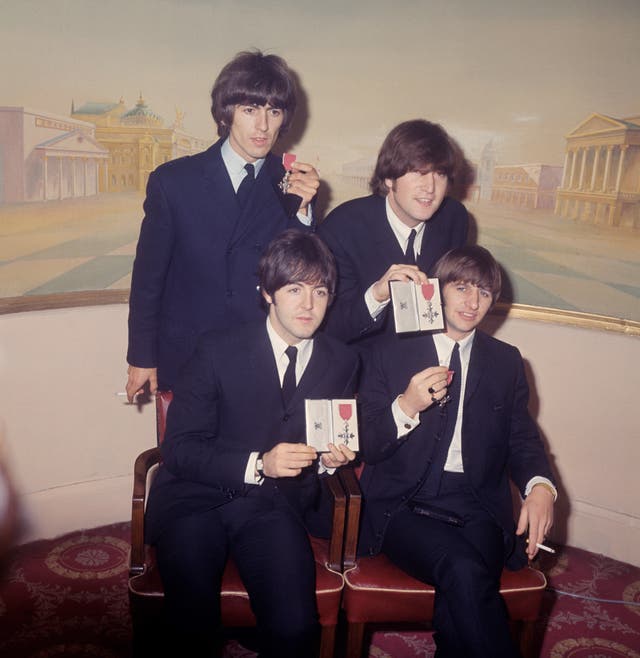 The rapper, who was gunned down in Florida in June aged 20, made £8.5 million in the past year.
The list was rounded out by boxer Muhammad Ali (£6 million) and model Bettie Page (£5 million).
Forbes measured pre-tax earnings from October 1 2017 to October 1 2018 before deducting fees for agents, managers, lawyers and estate executors.