Judge's copy of Lady Chatterley's Lover from obscenity trial sold at auction
The copy of Lady Chatterley's Lover used by the judge who presided over the famous obscenity trial in 1960 has sold at auction for £56,250.
The tattered Penguin paperback – along with a damask bag designed to stop photographers snapping the judge carrying the scandalous tome – sold to an anonymous bidder at Sotheby's on Tuesday.
Penguin Books was prosecuted in 1960 for publishing DH Lawrence's novel about an affair between a wealthy woman and her husband's gamekeeper, a landmark in the frank literary depiction of sexuality.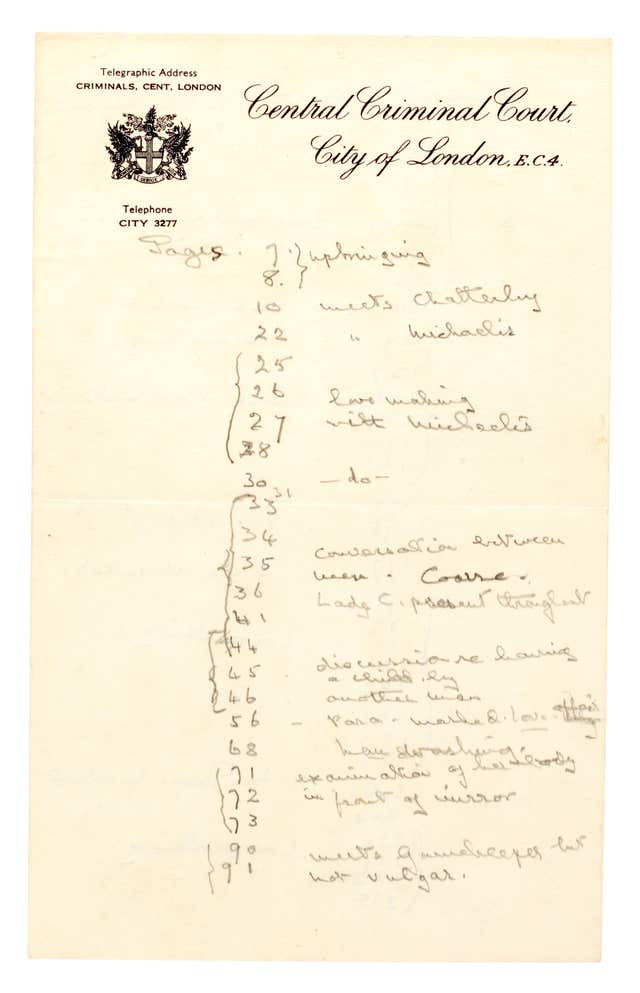 A prosecution lawyer infamously asked in court whether it was "a book that you would … wish your wife or your servants to read?"
It took jurors just three hours of deliberation to find Penguin not guilty, and the case is regarded as a landmark victory for freedom of speech and a sign of changing social mores.
Dorothy Byrne, the wife of judge Lawrence Byrne, stitched the bag that held the book.
She also made notes for her husband detailing the explicit passages, with descriptions including "love making" and "coarse" alongside the page numbers.