Sheridan Smith and Alison Steadman in first-look picture from new drama Care
Sheridan Smith and Alison Steadman are seen as mother and daughter in a first-look picture from new dementia drama Care.
Smith plays single mother-of-two Jenny, whose life is transformed when her mother Mary, played by Steadman, suffers a stroke and develops dementia.
Jenny has relied on her mother for childcare in order to keep her full-time job at the supermarket, but Mary's condition leaves Jenny torn between her own life and her mother's wellbeing.
The one-off feature-length drama marks a reunion for Smith and Steadman, who previously appeared together in hit sitcom Gavin and Stacey 10 years ago.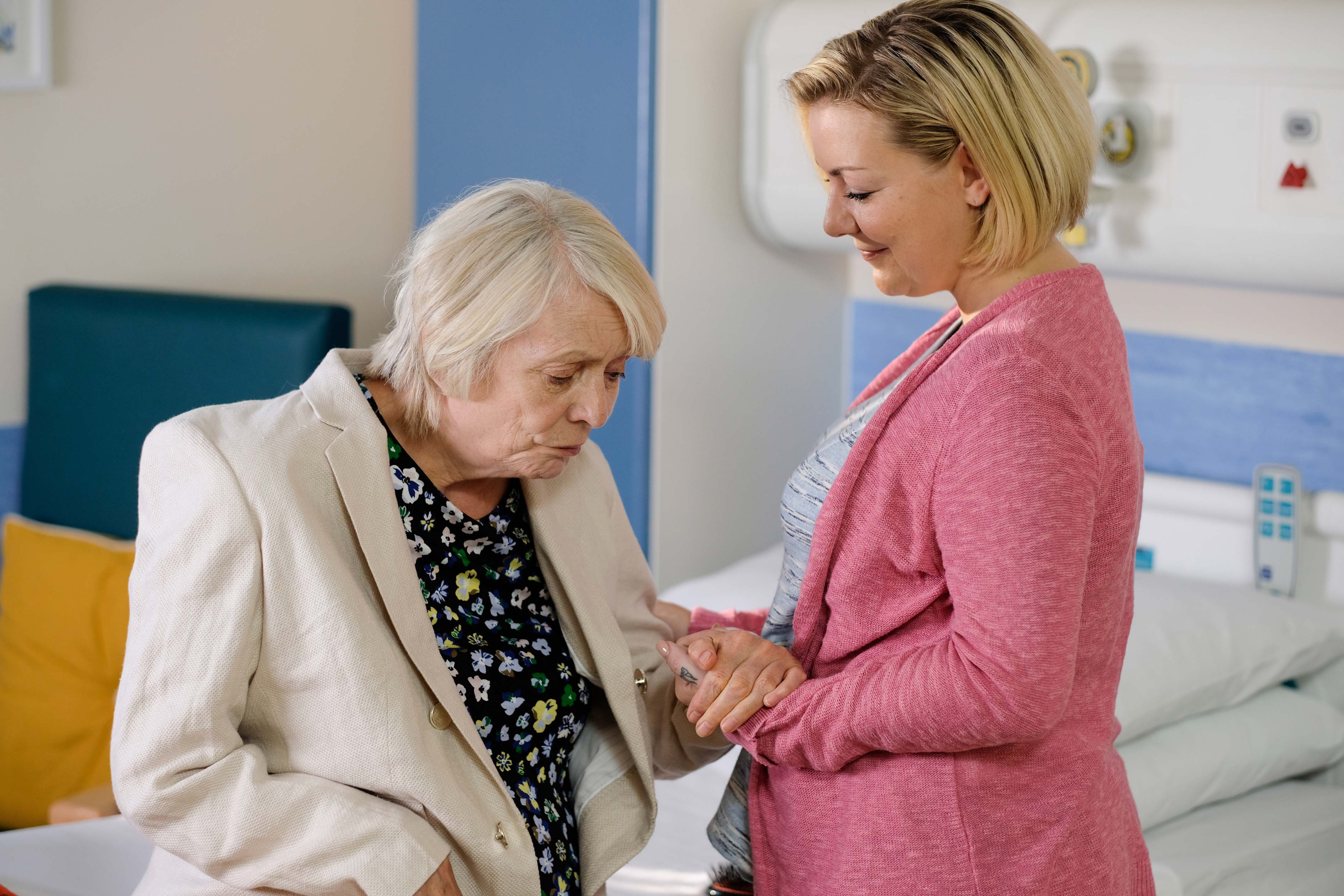 Little Boy Blue star Sinead Keenan also stars in the drama as Jenny's sister Claire.
The programme was written by award-winning writer Jimmy McGovern (Accused, Broken) and Gillian Juckes, whose real life experiences formed the inspiration for the story.
Controller of BBC drama, Piers Wenger, previously said: "It's always an honour to work with Jimmy McGovern, here joining forces with Gillian Juckes on her first script for a television drama.
"Together they tell a truly remarkable story of one woman's battle to get the best care for her mother.
"The cast, led by the wonderful Sheridan Smith, will portray this poignant story with the warmth and gravitas it deserves."
Care will air on BBC One later this year.