Dame Olivia de Havilland takes TV drama dispute to the US Supreme Court
Dame Olivia de Havilland has taken her battle with a TV network over its portrayal of her in a drama to the highest court in the US.
The 102-year-old star of Hollywood's golden age sued FX after alleging it defamed her by falsely showing her as a hypocrite and a gossip in Feud: Bette And Joan.
Dame Olivia has suffered numerous setbacks in her lawsuit, including in May when California's Supreme Court threw out the double Oscar-winner's case, saying stars cannot "dictate" how their legacy is portrayed.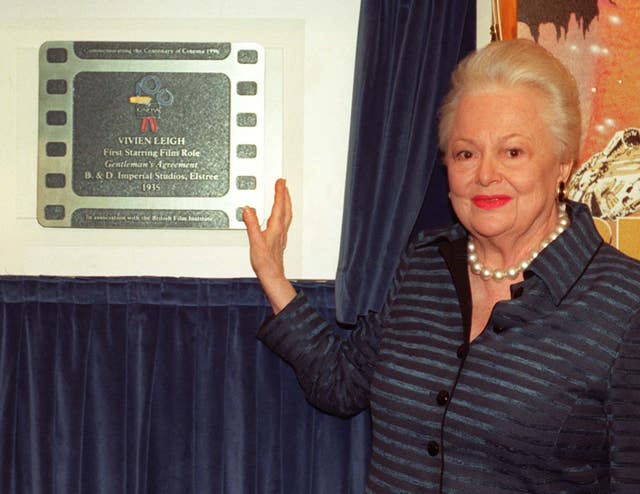 The Gone with the Wind actress has now taken the case to the US Supreme Court and asked them to review the decision.
In a statement from her home in Paris, Dame Olivia said: "We must persevere and speak truth to power.
"The fight is itself important to the principle of honesty, so much in need today in the face of deliberate public confusion for selfish agendas."
The latest lawsuit, filed on Friday, states: "Are reckless or knowing false statements about a living public figure, published in docudrama format, entitled to absolute First Amendment protection from claims based on the victim's statutory and common law causes of action for defamation and right of publicity, so as to justify dismissal at the pleading stage?"
Dame Olivia sued FX on June 30 2017 for "unconsented use of her name and identity" in the TV show and for "its false characterisation of actual events in her past".
The character was played by Welsh actress Catherine Zeta Jones.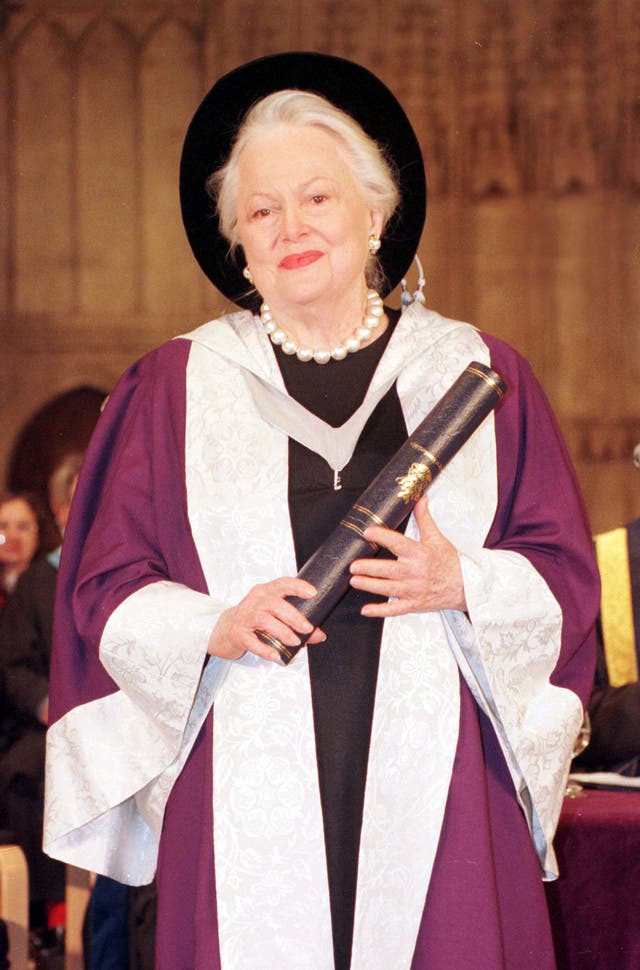 In the lawsuit, Dame Olivia said the character in the series was inaccurate because it showed her calling her sister Joan Fontaine a "bitch" and commenting on Frank Sinatra's drinking habits.
The network said writers had updated the reference of the British-American star to her sister as "dragon lady" for a contemporary audience.
Lawyers argued the show was a dramatised version of the rivalry between Joan Crawford and Bette Davis so it was free to re-interpret events.
Dame Olivia also complained over her right to privacy as her permission was not sought as the only living major character in the show.
After a judge dismissed the case in March, the show's creator, Ryan Murphy, said it was a "victory for the creative community", adding it allows writers "to tell important historical stories inspired by true events".
Dame Olivia, who won Oscars for 1946's To Each His Own and 1949's The Heiress, previously won a landmark victory over Warner Bros in 1943 which effectively ended actors' contract servitude.
She became the oldest ever Dame in 2017.