Rowan Atkinson: Emma Thompson would be 'very good' prime minister
Rowan Atkinson has said that he thinks Emma Thompson would make a "very good" prime minister.
Speaking at the premiere of Johnny English Strikes Again, the Mr Bean star, 63, said he thought Thompson's performance in the film as the UK Prime Minister was "frighteningly convincing", adding that she "really could be" suited to the role.
The film, the third in the Johnny English series, sees Atkinson reprise his role as the hapless spy, who is called back from retirement by the British secret service after a crippling cyber attack.
Atkinson stars next to Olga Kurylenko, who played Bond girl Camille Montes in Quantum Of Solace, and drives a red vintage Aston Martin Vantage as he eschews technology to hunt down a cyber criminal.
Hailing Thompson's performance, he said: "I think she is frightening convincing, I mean terrifying convincing, as a prime minister.
"She really could be, you sense, and I think she could be very good."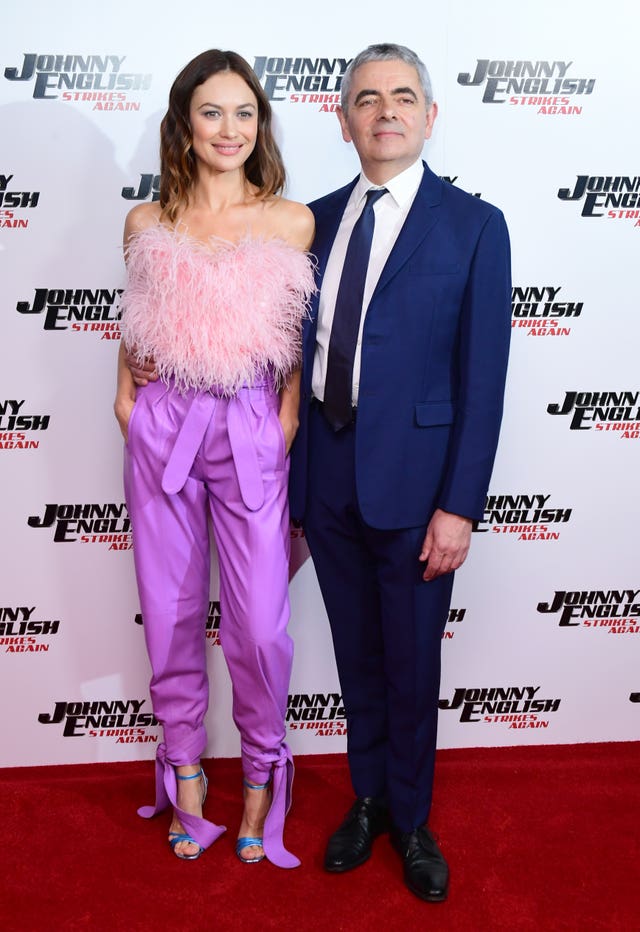 Following Theresa May's show-stopping appearance at the Conservative Party Conference, Atkinson was asked if Thompson gets to show off her own dance moves in the movie.
He replied: "No, no. She has far more decorum, I think, in that respect."
Atkinson was reluctant to express an opinion on Brexit, adding that doing so could be "fatal".
But he suggested that Johnny English "would go whichever way the country went".
He said: "I would never dare express an opinion about Brexit, that would be fatal on all sorts of levels.
"Like everyone else, I just hope they work it out. Just don't ask Johnny English to sort it out. I think it is best if he is kept out of the Brexit equation.
"I would be very cautious about trying to attach any loyalty to Johnny English. I think Johnny is very much for Queen and Country. So whichever way the country went, he would go with it."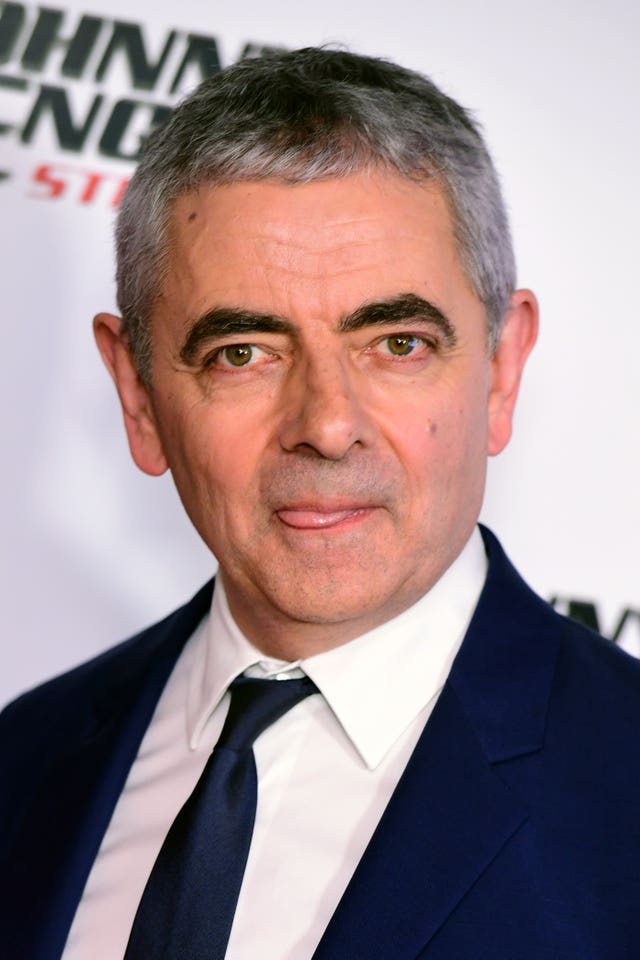 Atkinson also revealed that he will appear in the as-of-yet unreleased video for Olly Murs' new single Moves, featuring Snoop Dogg, which arrived last Friday.
Johnny English Strikes Again is released in UK cinemas on October 5.