Skydiving reminds Big Brother's Ryan Thomas of girlfriend Lucy Mecklenburgh
Celebrity Big Brother winner Ryan Thomas has said overcoming fear brought him and girlfriend Lucy Mecklenburgh closer together.
The actor spoke of facing his fear of heights in a skydiving simulator set up by Bear Grylls.
Thomas had appeared on Celebrity Island with the adventurer in 2017, where he first met his now partner.
The 34-year-old was filmed and photographed floating in the skydiving tunnel, and said the adrenaline of the attraction reminded him of meeting Mecklenburgh.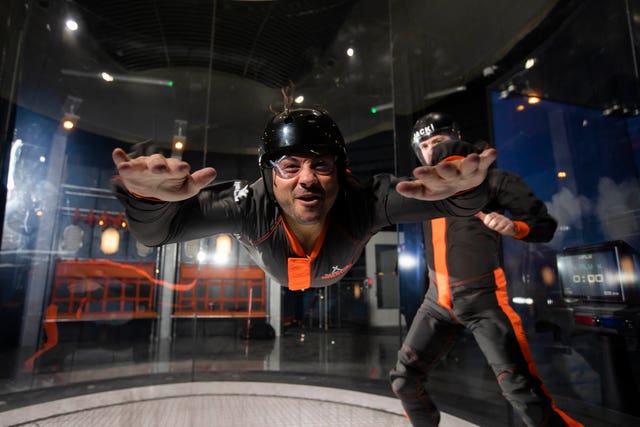 He said: "As soon as I heard about the attraction I couldn't wait to come and see it for myself.
"Lucy and I overcame so many of our own personal fears on the Island last year and when I heard this offered an indoor freefall experience I knew I had to try it.
"I've never really had a head for heights, so this was a great way of testing myself."
"This would be a great place for a first date as it would really get your heart-rate going and you can see how the other person copes with their nerves.
"That was one of the best things about getting to know Lucy in that situation as we were such a great support mechanism for each other."
Thomas experienced skydiving on the iFly, which is the equivalent of three 12,000ft skydives, at the Bear Grylls Adventure in Birmingham's NEC.