Judge's copy of Lady Chatterley's Lover from obscenity trial to be auctioned
The copy of Lady Chatterley's Lover used by the judge who presided over the famous obscenity trial in 1960 is due to be sold at auction.
The Penguin paperback edition of DH Lawrence's novel will be sold in the damask bag with a ribbon tie which was hand-stitched by the wife of the Honourable Sir Lawrence Byrne to prevent photographers getting shots of him carrying it.
It also features the annotations made for him by his wife, Lady Dorothy, for the 1960 trial, which is regarded as one of the most famous in British literary history, as well as her list of the sexually explicit passages and their page numbers.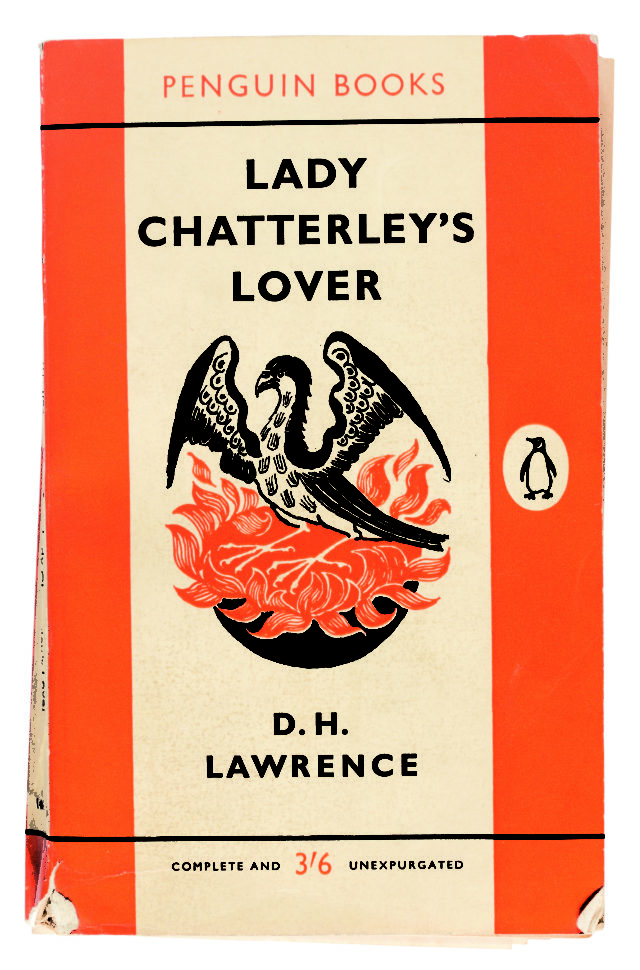 The book is expected to fetch up to £15,000 when it goes under the hammer at Sotheby's in London on October 30.
Lawrence's novel tells the story of an affair between an aristocratic woman and her husband's gamekeeper, including details of their sexual encounters which were considered scandalous at the time.
Penguin Books was found not guilty of obscenity by a jury and the case led to a more liberal and permissive Britain.
The publisher's print-run of 200,000 sold out within a day, and sales reached two million in two years.
The book last went up for auction in 1993 when it was bought by collector Christopher Cone as a present for his partner, Stanley J Seeger, for £4,370 – then the highest price ever recorded for a paperback.
It will go under the hammer next month as part of a sale of property from the couple's country home alongside Lady Dorothy's list, on the headed stationery of the Central Criminal Court, which catalogued the risque passages and included her own comments, such as "love making" and "coarse", alongside the page number.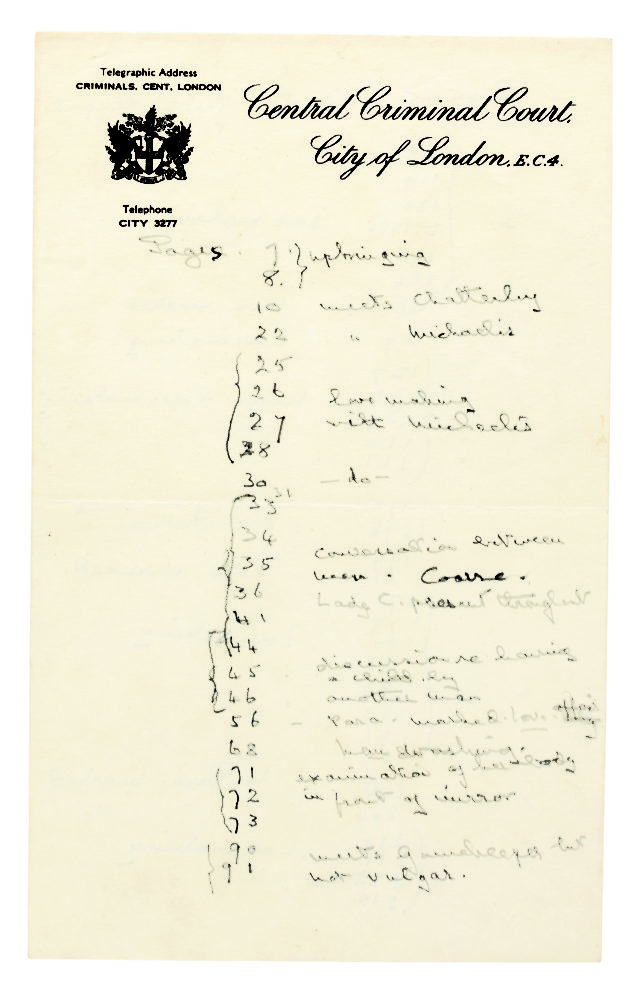 Other lots include Lord Byron's snuff box, Marilyn Monroe's picnic basket, the Duke of Windsor's telescope and Pablo Picasso's cigarette box.
David Macdonald, Sotheby's specialist in charge of the sale, said: "This collection enthrals, amuses and ultimately celebrates the taste of two men who hold a unique place in the landscape of British collecting.
"They shared a love of music, literature, flora and fauna, British folk art and post-war art, and many of the items in the sale reflect their mutual passions, their sense of humour and their utter joy in things which became part of their everyday life.
"What comes through is the sheer pleasure in collecting. I defy anyone not to find one thing that they absolutely love."