From TFI to Top Gear: Memorable moments from Chris Evans' career
A broadcasting maverick whose popularity was fanned by controversy, Chris Evans has had many memorable moments.
His reputation as a big beast of Britain's airwaves has endured since he took over the Radio 1 breakfast show in 1995.
Evans announced on Monday morning he would quit the Radio 2 breakfast show and leave the station, ahead of a move to Virgin Radio.
Here, the Press Association looks back at his career.
– 1997 departure
Despite being a consistent presence at the BBC for more than a decade, Evans' relationship with the broadcaster has not always been so rosy.
His Radio 1 show in the 1990s was marred by controversial features and near-the-knuckle comments.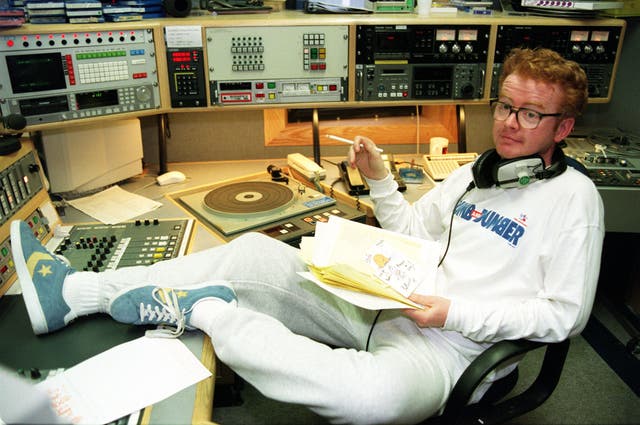 He called most of his listeners "thick", threatened to kick Anthea Turner in the mouth and accused farmers of having sex with their sheep during a visit to Scotland.
He fell out with his then boss Matthew Bannister when he was refused a day off each Friday to present his Channel 4 TFI slot and criticised him on air, dubbing him the "fat controller".
Evans had been allowed to miss a show because of a hangover, had his holiday entitlement doubled to 12 weeks and had 30 minutes sliced off his airtime to give him a lie-in.
He eventually quit in early 1997 and did not go back to work to serve out his notice.
– Celebrity status
Evans flew off the rails following his exit from the BBC, fully indulging in the dying days of the Britpop era.
He married and divorced the then teenage pop star Billie Piper – whom he first wooed by buying her a Ferrari.
A romance with Geri Halliwell – widely seen as a publicity stunt to get her to the top of the charts in 1999 – was among a string of headline-making moments, but a short-lived affair.
– Virgin Radio
Evans' new home after the BBC was calso the place he sought refuge in days gone by.
Virgin Radio was bought by Evans soon after he left his Radio 1 job and he took over as its star breakfast show host.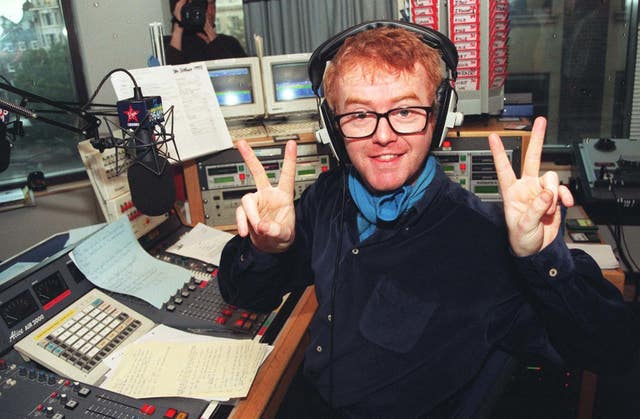 He sold the station to Scottish Media Group in 2000 – and was sacked the following year for failing to show up for his show for six days.
He eventually returned to the BBC as an older, wiser and safer broadcaster. He presented afternoon shows on Radio 2 from 2005, before landing a plum role by replacing Sir Terry Wogan in the breakfast slot.
– Salary
Evans went on to become one of the BBC's top earners, with figures from earlier this summer showing he brought in between £1.6 million and £1,669,999 for his Radio 2 show.
The BBC drew criticism when the figures revealed a stark earnings disparity between the top male and female stars.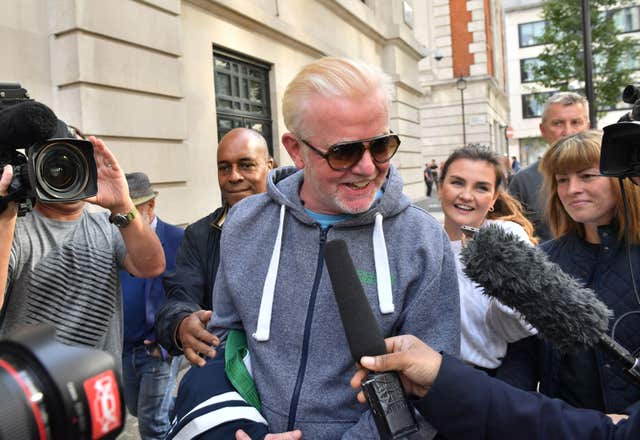 Many of the BBC's best-known faces were forced to confront the issues, a challenge from which Evans did not shy away, saying on his show: "I called my mum. She's 91, she's very wise, she was in the war, and I asked her what she thought.
"She said: 'Tell them that your mum, who's a nurse for most of her life, always told you after your dad died to try to find a job you loved, just like I love nursing, and earn what you can, when you can, while you can – which you did almost straight away from when you were a paper boy earning £1.50 a week for freezing your bits off and falling off your bike every two minutes, right through until what you're doing now.
"'And tell them – if your bosses don't think you're worth it one day, they'll sort that out soon enough'."
– Top Gear
Evans was seen as a safe bet to take over the helm of the BBC's flagship motoring show, Top Gear, when its long-time presenting team departed in 2015.
As a well-known petrolhead and experienced host of prime-time programmes including The One Show, he was linked with the job early on.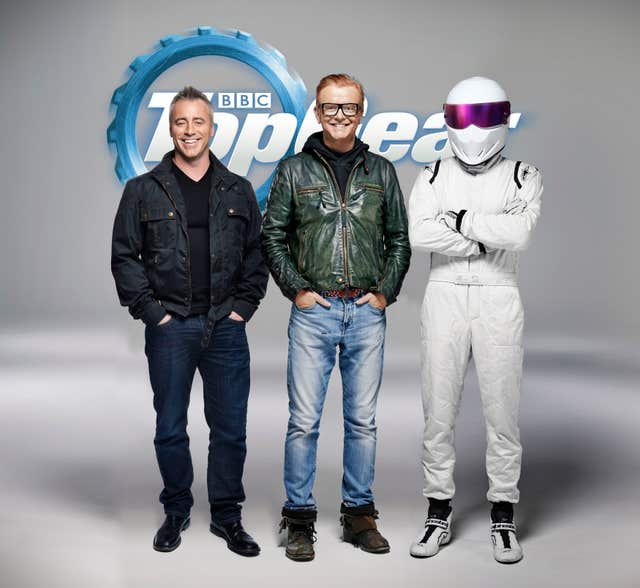 It turned out to be a calamitous career move, as ratings plummeted and the presenter was forced to apologise for an ill-advised stunt around a monument to Britain's war dead.
Following sustained criticism of the new format, Evans quit the role in 2016.
Perry McCarthy, who played The Stig in the BBC Two show's opening series, said afterwards: "Chris is an enormously popular radio presenter and TV show host etc, but he hasn't quite gelled with this show and he's not really gelling with the viewers."