Rodrigo Alves goes on night out with Natalie Nunn following his removal from CBB
Brazilian reality star Rodrigo Alves has shared videos of himself and his former Celebrity Big Brother housemate Natalie Nunn on a night out in London following his removal from the Channel 5 show.
On Saturday the programme announced that Alves, 35, had been removed from the house following "a further incident" and would not be returning.
He had previously been given a formal warning for using racist language on the programme.
In an episode that aired on August 17 Alves told former The Only Way Is Essex star Dan Osborne he was not attracted to him as he was "too white".
Regulator Ofcom received over 1,000 complaints after Alves used the N-word twice to describe his preferred partner.
Following the announcement of his departure from the show Alves, who is known by his nickname the Human Ken Doll, posted a series of short social media clips on his Instagram story timeline of himself and Nunn.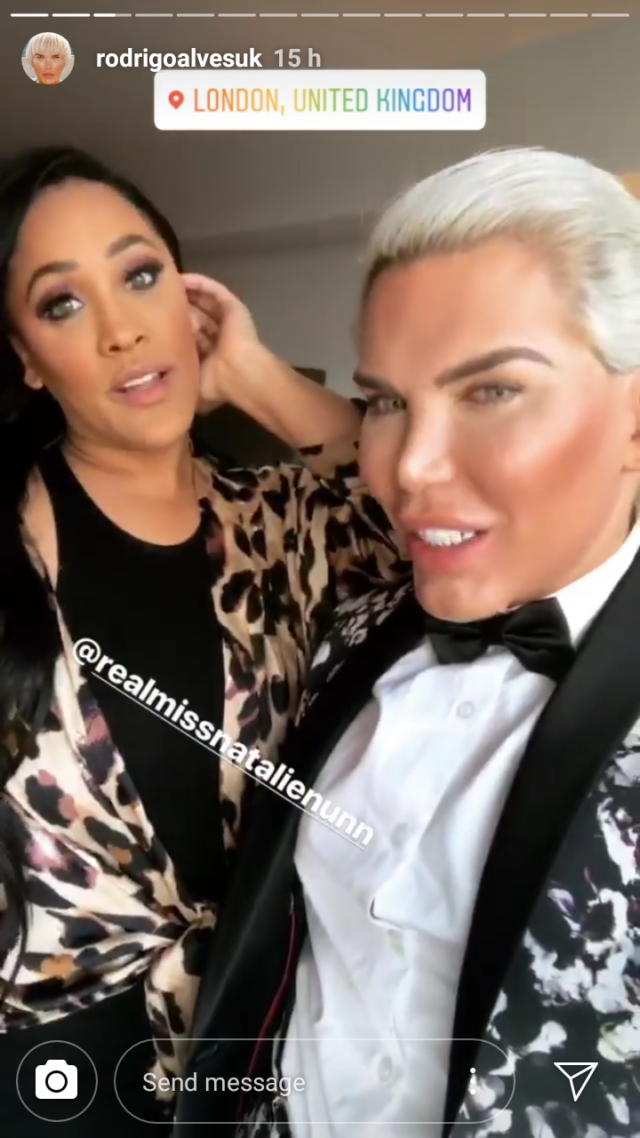 Dressed in a black and white floral suit, Alves was filmed saying: "Hello I'm just with my best friend Natalie Nunn and we're just about to hit London town."
Nunn added: "We're about to paint London red."
The pair were later seen in the backseat of car singing along to a rap song, drinking champagne at a series of restaurants, dancing at a night club and then enjoying a meal of burger and chips at 2.30am on a balcony overlooking the River Thames.
Alves and Nunn also revealed that they panned to attend the Notting Hill Carnival on Sunday.
Bad Girls Club star Nunn, 33, became the first housemate to be evicted from the show on Friday following a string on confrontations with her fellow contestants.
No further explanation has been offered by Celebrity Big Brother for Alves' removal.
The self-described showman has since been quoted as saying that he chose to leave the show as he "could not take anymore" of living in the house.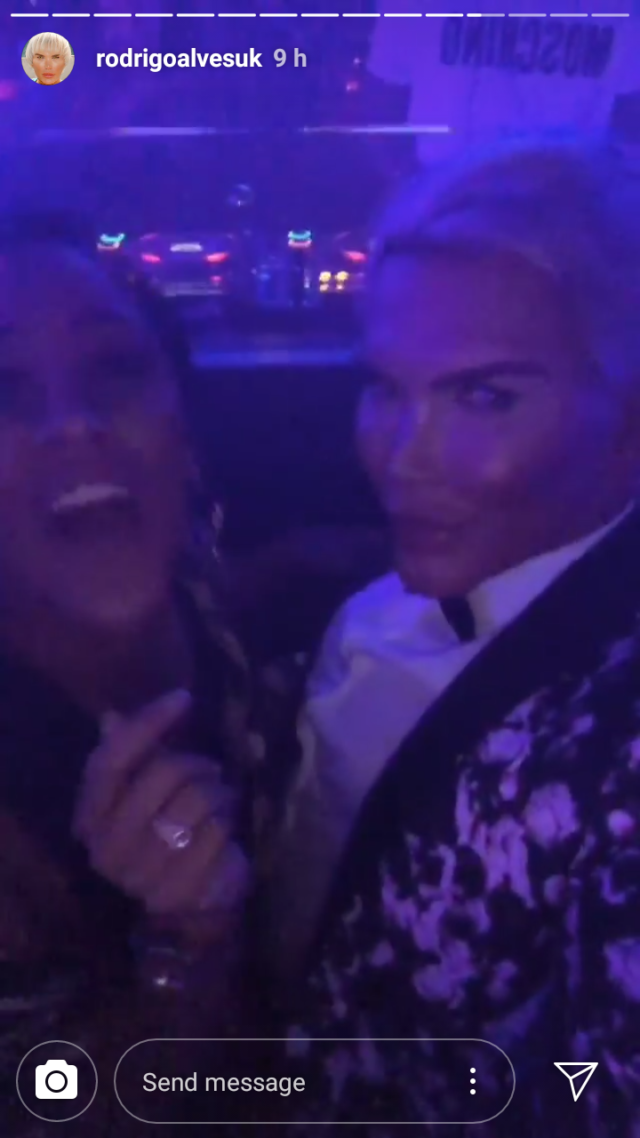 Alves told Mail Online: "I demanded to leave. I was going to scale the wall if I wasn't allowed to leave.
"I didn't like it. My co-stars were boring, dirty and I had nothing in common with them. I was claustrophobic. I had to get up early and stay up late. I didn't understand why people were in there. Hardeep (Singh Kohli) was snoring like a hog."
He continued: "I was worried about how I was being edited. I felt it didn't feel like a TV show. I'm used to being a showman. I was worried about my well-being because I was tired and out of the loop."
Celebrity Big Brother continues on Channel 5 at 9pm.