Who is Nick Leeson? Everything you need to know about CBB's rogue trader
Nick Leeson is considered one of the world's most famous rogue traders thanks to his dodgy dealings leading to the downfall of the historic Barings Bank.
Leeson's high-risk bets on share movements cost the venerable investment house, which had the Queen on its client list, more than £800 million when it collapsed in February 1995.
He was involved in an international manhunt and later spent several years in prison. He was also played by Ewan McGregor in a Hollywood film.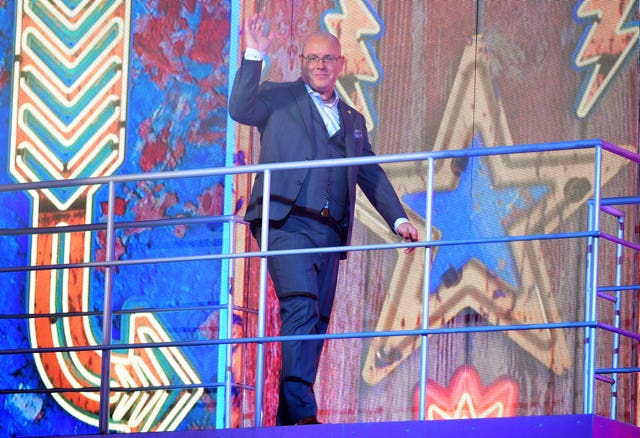 Born in Watford to a plasterer, Leeson grew up in a council house and went to a local school, emerging with an F in maths at A-level.
Leeson entered the City of London during the 1980s boom and rose to become a senior trader in the Singapore office of Barings, a bank with an illustrious history that was founded in the 1700s.
Earning £50,000 a year and annual bonuses of three times that figure, Leeson lived the high life in an exclusive apartment block, wore expensive designer suits and owned a yacht.
His early trades of future shares movements were successful, and he took on an unrivalled position at the bank.
He was able to make deals and settle them himself, jobs usually shared by two people, leading later to claims that he had been let too far off the leash.
Leeson hid early losses in a secret account, then made further bets to make up for the debts.
At one point, he bet on the market staying still, only to wake up and find the Kobe earthquake had sent shares plummeting.
He kept on digging and was left with losses of more than one billion US dollars.
In a panic, he fled, leaving a note on his desk saying: "I'm sorry."
Leeson was eventually arrested in Frankfurt and sentenced to six-and-a-half years in a Singaporean jail but was let out after less than four, in 1999.
While he was in prison, Leeson wrote a book about his experiences which became a Hollywood film starring McGregor and Anna Friel.
He is now a popular after-dinner speaker, celebrity poker player and has written about dealing with stress.
Leeson was the last of 13 stars to enter the Celebrity Big Brother house during the live launch episode of the new series.