Grimshaw is second-longest serving Radio 1 breakfast host
Nick Grimshaw bows out from the Radio 1 Breakfast Show as the programme's second-longest serving presenter.
He has clocked up a total of five years and 319 days as host, from September 24 2012 to August 9 2018.
Only Chris Moyles has held the job longer, from January 5 2004 to September 14 2012 – a total of eight years and 253 days.
In third place is Tony Blackburn, the very first Radio 1 Breakfast Show presenter.
Blackburn hosted the show for five years and 244 days from September 30 1967 to June 1 1973.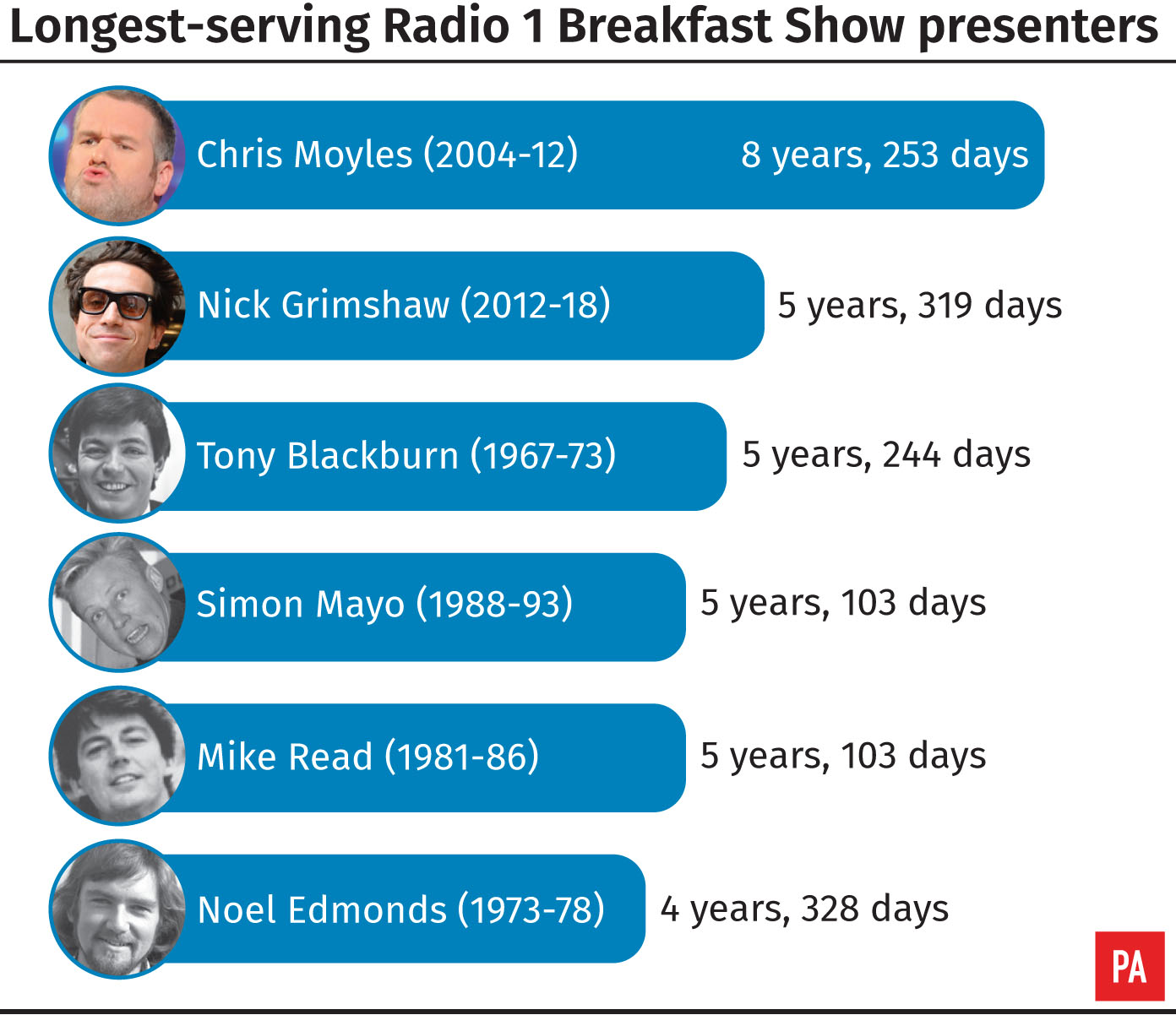 Grimshaw and Blackburn teamed up in 2017 for a special Breakfast Show celebrating 50 years of Radio 1.
In total there have been 15 different presenters of the Breakfast Show, including two duos: Mark Radcliffe and Marc Riley (February to October 1997) and Kevin Greening and Zoe Ball (October 1997 to September 1998).
Just two women have presented the show by themselves: Zoe Ball (September 1998 to March 2000) and Sara Cox (April 2000 to December 2003).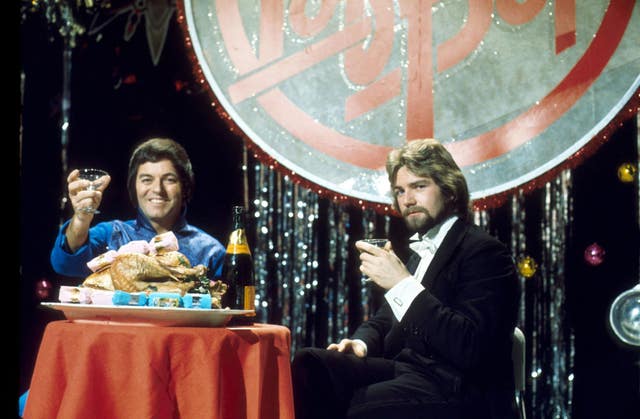 Other DJs to have clocked up long stints on the Breakfast Show include Simon Mayo (five years and 103 days, from May 1988 to September 1993) and Noel Edmonds (four years and 328 days, from June 1973 to April 1978).