Eddie Redmayne, Jude Law and Johnny Depp star in new Fantastic Beasts trailer
Johnny Depp starred in the latest trailer for Fantastic Beasts: The Crimes Of Grindelwald.
The JK Rowling penned Harry Potter prequel – the second in the spin-off series – features Eddie Redmayne as clumsy magical creature enthusiast Newt Scamander and Jude Law as a young Albus Dumbledore, in the days before he was headteacher of Hogwarts school.
The pair team up against Depp's Gellert Grindelwald, a white-haired evil wizard.
The trailer, released at the Comic-Con popular culture convention in San Diego on Saturday, began with Law's Dumbledore walking the halls of Hogwarts before teaching a student Scamander in a defence against the dark arts class.
While tackling a boggart – a monster that transforms into a person's greatest fear – Scamander said his is "having to work in an office".
The teaser moved on to Depp's Grindelwald advocating wizards stepping out of the shadows before Dumbledore tells Scamander he has to be the one to stop him.
It ends with a surprise appearance from the alchemist Nicolas Flamel, who played a key role in the backstory of Harry Potter.
Following the teaser, Depp surprised fans at the San Diego Convention Centre by appearing on stage in full Grindelwald costume and character.
He delivered a speech about the inferior "No-majs" – the word American wizards use for muggle, or non wizards, in the Harry Potter universe.
Depp previously made a brief appearance in the first Fantastic Beasts film but his casting has been marred by controversy.
A number of fans of the wizarding franchise expressed their disappointment after he was accused of domestic violence by ex-wife Amber Heard in 2016.
Rowling said the stories "deeply concerned" her at the time, while Depp was filming his small part in the first film and that she and director David Yates did consider recasting the role for the sequel.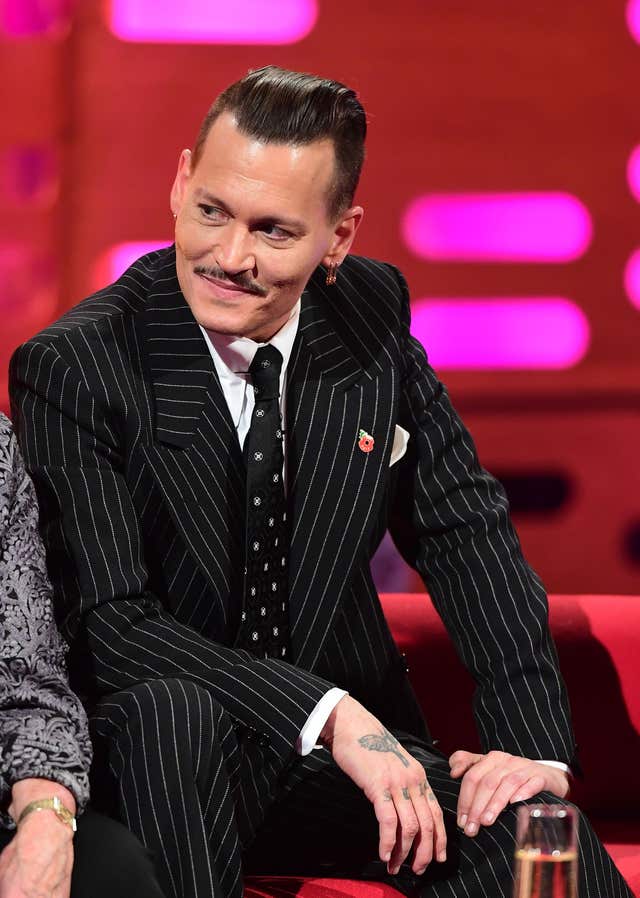 However, she said that while she understands that not all fans will be satisfied, she is "genuinely happy" to have Depp play a leading character.
Depp and Heard split in April 2016 after 15 months of marriage amid claims of domestic abuse. They later issued a joint statement saying there was "never any intent of physical or emotional harm".
The new film sees Ezra Miller return as disturbed child Credence Barebone, Katherine Waterston as Tina Goldstein, Alison Sudol as Queenie Goldstein, Dan Fogler as Jacob Kowalski and Carmen Ejogo as Seraphina Picquery.
Zoe Kravitz also appears as the mysterious Leta Lestrange, after having a cameo in the first film.
Fantastic Beasts And Where To Find Them was one of the biggest films of 2016 following its release in November that year, raking in more than £54 million at the UK box office.
Fantastic Beasts: The Crimes Of Grindelwald will be released on November 16.