Cher reminisces about giggling with Meryl Streep over Mamma Mia 2 role
Cher has reminisced about giggling with Meryl Streep over playing her mother in the upcoming Mamma Mia sequel.
The singing superstar joins the cast of Mamma Mia! Here We Go Again as Ruby alongside newcomers Lily James and Andy Garcia and returning stars Dame Julie Walters, Amanda Seyfried, Dominic Cooper, Pierce Brosnan and Colin Firth.
Arriving at the world premiere of the film in London she told the Press Association: "I thought it was great, we had a good laugh about it.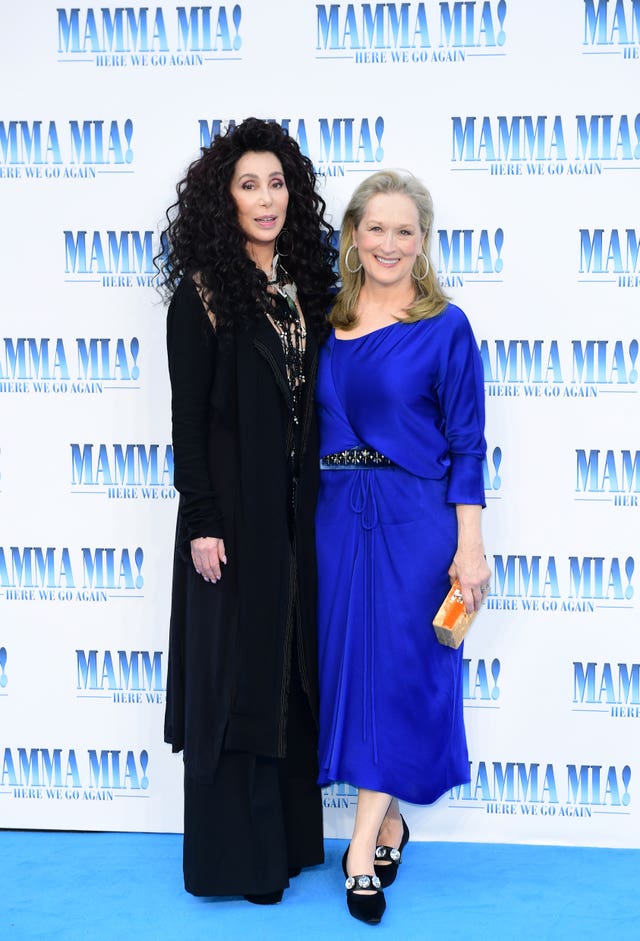 "She (Streep) still thinks it's hysterical, I'm four years older but that didn't have much to do with anything, it was just a great plot point and we laughed about it a lot."
Explaining how she came to join the film, she said: "My old manager became the head of Universal (the film studio) and he and I have been friends forever.
"He just called me up and said 'You're doing Mamma Mia' and he hung up. I loved Abba's music and I love the play so I hung up and I thought 'I guess I'm doing Mamma Mia'."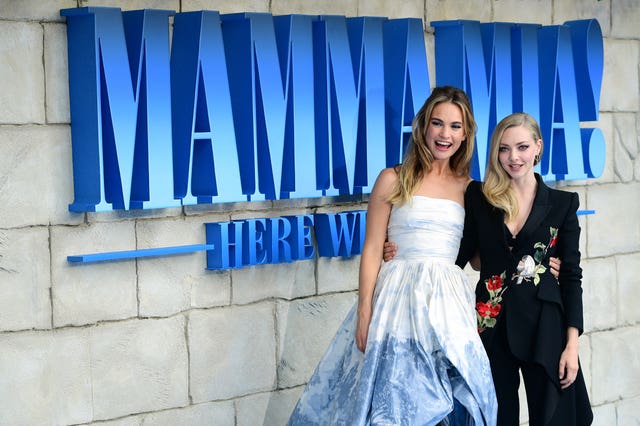 Seyfried, who returns as Sophie, the daughter of Streep's character Donna and the granddaughter of Cher's, said the sequel came as "a complete shock" shortly after she had her first child with Thomas Sadoski.
She said: "It's better and it's got more heart. I didn't think it was possible but it happened and Cher is here. Cher tops it off, Cher tops everything off. I hope she knows that."
Cooper, who reprises his role as Sky, adedd: "It was terribly odd. I think we all expected it to happen within a year of finishing the last one and we thought the fact that it didn't meant it wasn't going to.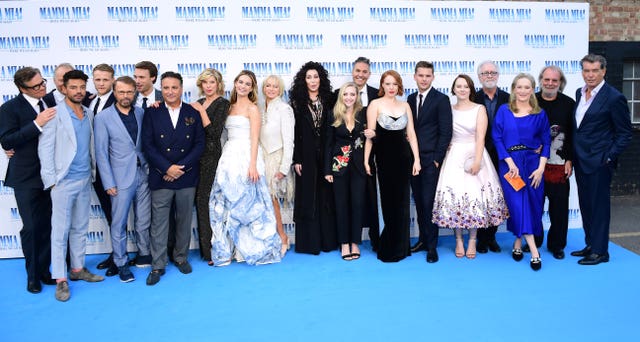 "Then I got a call saying 'we've got some big news' and I thought something terrible has happened, some awful tragedy, then I said yes immediately because I was reassured by the fact they hadn't just rushed out a sequel.
"They had waited until they had something that I think is a very heartfelt, moving, warm, life-affirming story and I think mothers and father who have had to watch the last one 25 times a week and are close to insanity are owed something else. And we got Cher!"
Mamma Mia! Here We Go Again is released in UK cinemas on July 20.