Julie Walters: I feared Mamma Mia sequel would be awful
Dame Julie Walters has said she feared the sequel to hit movie musical Mamma Mia! would be "awful" when she first heard about it.
The Billy Elliot actress will reprise her role as gregarious Rosie in Mamma Mia! Here We Go Again, which will also see the return of original cast members Meryl Streep, Amanda Seyfried and Pierce Brosnan, as well as newcomers Lily James and Cher.
Dame Julie told Good Housekeeping: "I couldn't see how it could work and what they could do with us.
"So, my first reaction when my agent told me they were making Mamma Mia 2 was 'Oh God no, it is going to be awful.'
"But the script was so good. I think it is fantastic. I think it is better [than the first one]."
The film is a sequel to the 2008 box office hit, but also includes flashbacks that see James star as the younger version of Streep's character Donna.
Discussing how everyone looked compared to the first film, Dame Julie said: "Ten years older basically. Everybody was holding in their stomachs when we met! Everybody looked great, I thought."
She was particularly delighted by the presence of Cher, saying: "It was heaven having her there, she's a really great girl. I'm a massive fan.
"I always loved her as a kid. She was great and she sings this song at the end which makes the hair stand up on the back of your neck."
The double Oscar nominee, 68, was made a Dame by the Queen last year and had hoped to slow down her acting career but said she had been offered too many good parts.
She said: "It has been so busy in the last couple of years. I wouldn't do things for the sake of working, it's just that great things have come up.
"I can't not do Paddington and I can't not do Mary Poppins. I keep getting offered great work. I wouldn't kill myself over it, but it has been good."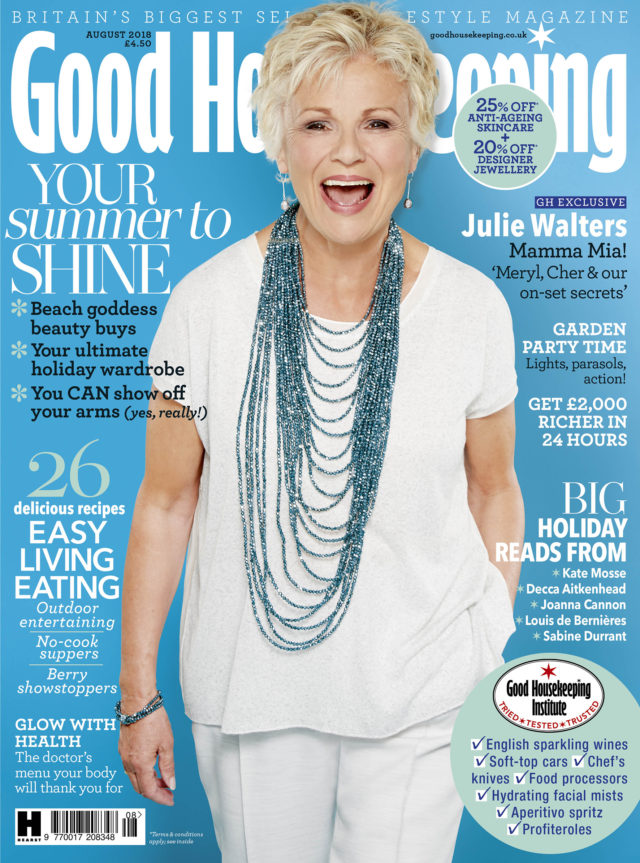 The full interview appears in the August issue of Good Housekeeping, on sale on July 4.