House Of Cards star Robin Wright confirms end of filming for final season
House Of Cards star Robin Wright has confirmed that filming for the final season of the Netflix series has been completed.
Wright made no reference to her former co-star Kevin Spacey, who was cut from the show after allegations of sexual harassment were made against him.
The Golden Globe winner posted a picture of herself in character as Claire Underwood on her Instagram profile.
In a caption next to the picture, Wright wrote: "As of last Friday, we finished filming the final season of House Of Cards.
"Working with our cast and crew has been an absolute joy.
"We became a family and I will miss you all and the nonstop laughs!
"Thank you Netflix and MRC for all of your support through the years!"
Production for the streaming services' acclaimed political drama recommenced in January after being put on hold in October 2017, when allegations around Oscar-winner Spacey first surfaced.
Spacey has been investigated by Scotland Yard over three complaints of sexual assault and was one of the first Hollywood stars to face accusations following the Harvey Weinstein scandal.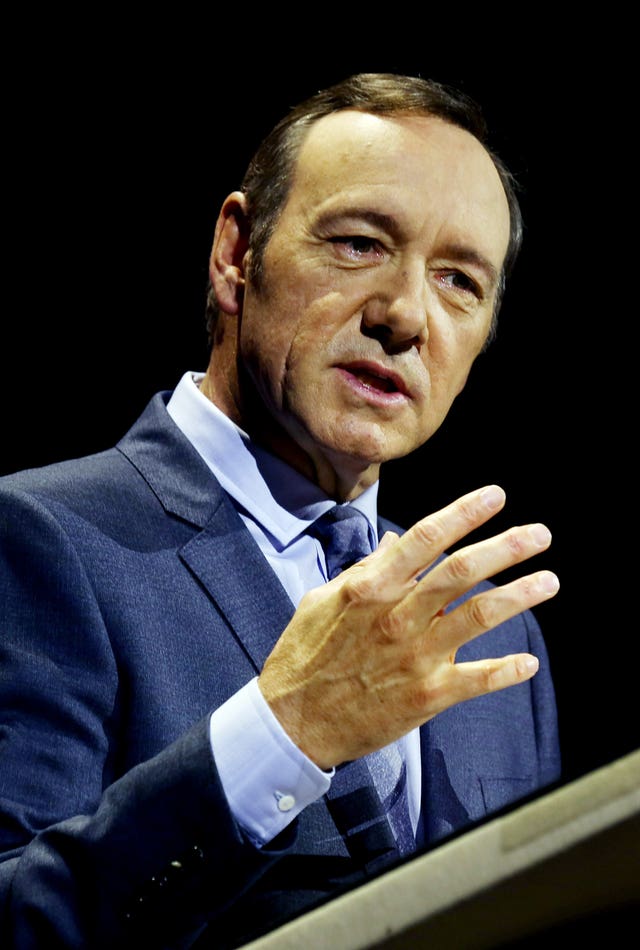 First to go public with allegations was actor Anthony Rapp who claimed he was 14 when Spacey, then 26, made a sexual advance to him in 1986.
Spacey said he did not remember the encounter but apologised for any "inappropriate drunken behaviour".
In May 2017 Wright spoke of her shock at finding out that she had been paid less than her on-screen husband Spacey, who played scheming US president Frank Underwood in the show.
Wright said in an interview with Net-A-Porter's weekly digital magazine The Edit: "I was told that I was getting equal pay and I believed them, and I found out recently that it's not true.
"So that's something to investigate. Claire and Francis are equivalent as far as their power, their union and the plot.
"I may not have as many scenes or words as Francis, but Claire doesn't need to verbalise as much.
"Francis is an orator, a poet, a demonstrator. Claire is an (ego) that sits in the back and directs him, but they are partners on the same plane."