Ai Weiwei: Politicians must consider the humanity of migrants
Artist Ai Weiwei has called on Prime Minister Theresa May to think about the core principles of humanity when making decisions about the migrant crisis.
The Chinese activist, whose new documentary about the global refugee problem will be screened to MPs on Tuesday, said people can lose sight of the individual stories of suffering.
He said highlighting humanity is "the most important thing", telling the Press Association: "I look at those people , they are not beggars, they want to be understood, they have been put in a tragedy, they never wanted to leave their home.
"They wouldn't go so far to not speak the same language, not be the same religion, not have the same living habit but there is no place to go so they are squeezed out."
The film Human Flow follows the artist to 23 countries including Afghanistan, Bangladesh, France, Greece, Germany, Iraq, Israel, Kenya, Mexico, Italy, Kenya and Turkey where he follows a series of human stories.
He said: "I want to say wait a minute, we go too fast, let's give a few seconds, look at their faces and look at how they have been settled, give a few more seconds to every frame and don't go too fast, that is what I wanted.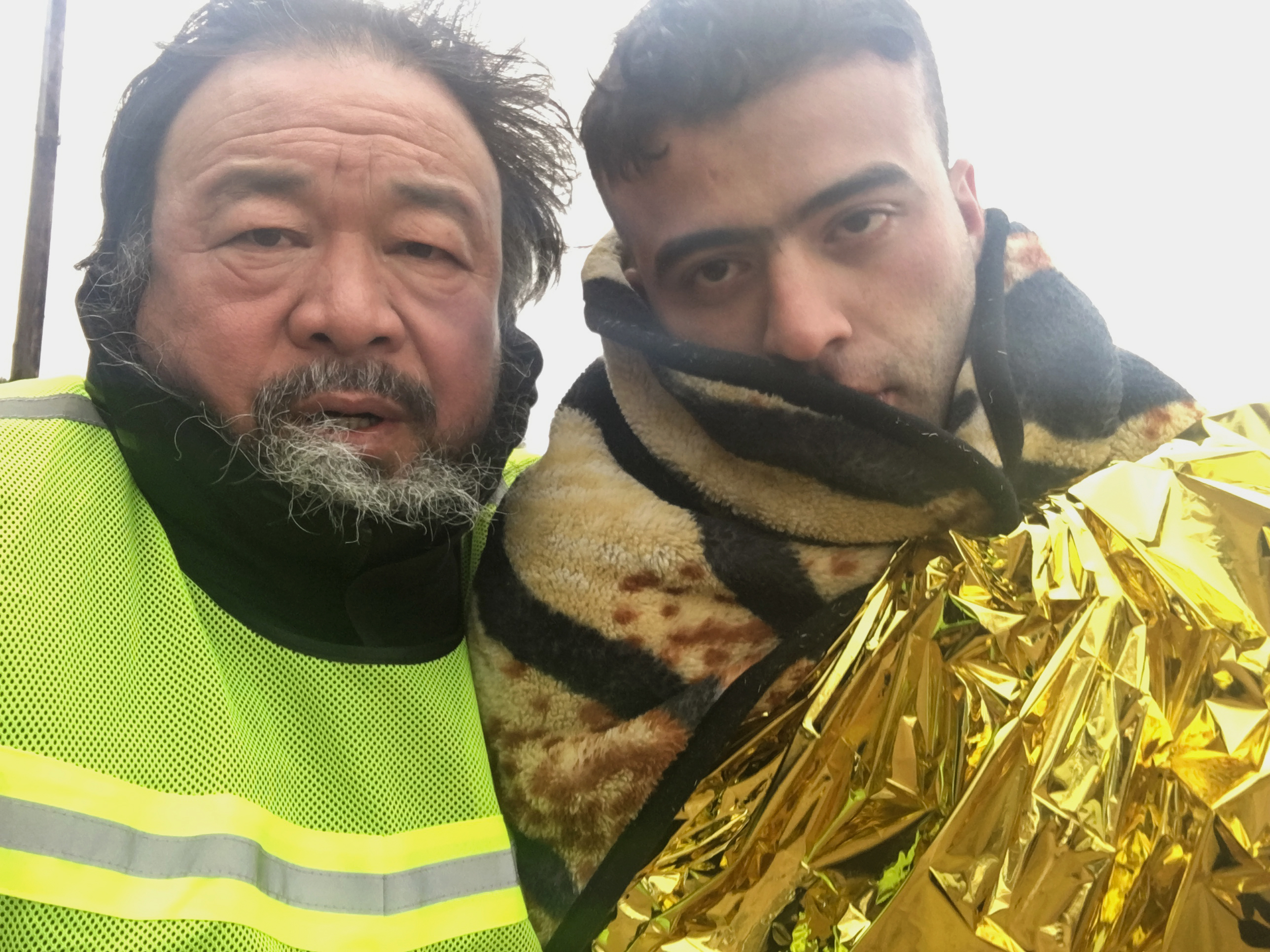 "I showed it in Washington DC already to Democratic senators and congressmen there, I think we have to go back to humanity, that is the most profound value to come out from this society.
"The most profound thing is how we respect humans in this society, how we establish love and protect rights and establish the essential idea that we are all the same.
"I hope after watching this film, and before they make any kind of decision and policies, they think about how we share this humanity, why this humanity is so important to our society."
Asked what he would say to Mrs May, he replied: "In politics of course you make a lot of sacrifice or deals but still you have to defend the very principle, otherwise it's not worth being a politician.
"Always have this in your mind, the principle which is humanity."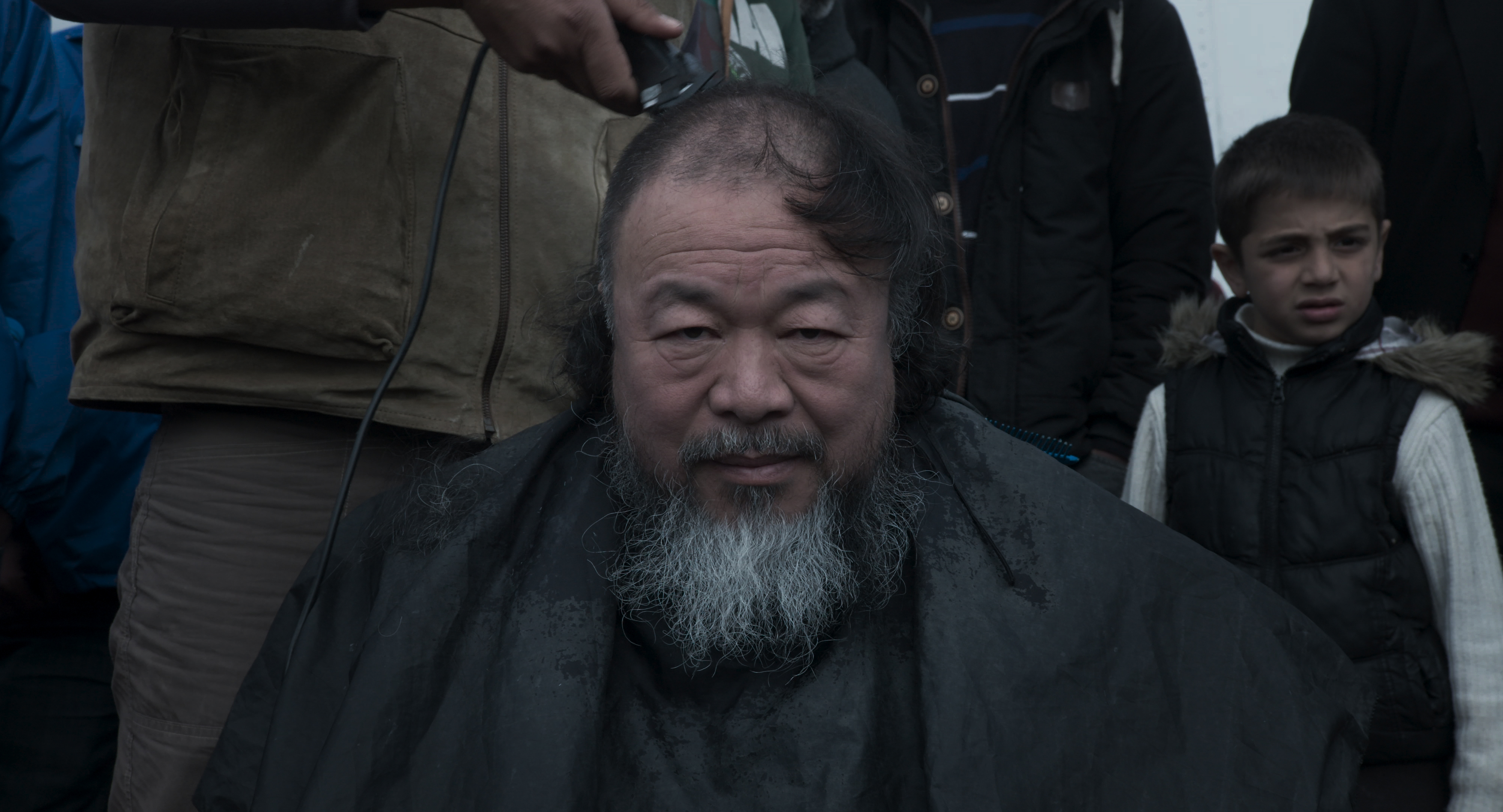 He said he felt "anger and frustration" at the suffering he saw, adding: "It was devastating, you feel hopeless, you feel you can never really change it.
"You feel those people will never have a future, but still you do your job, I work in different ways, I donate art works for auctions and stuff.
"People are isolated and are being put in a situation to feel powerless.
"I see myself as an artist but I think every artist should be an activist because art requires people who know how to make the emotions and the message.
"That is why I appeared in the film, we all have to defend our rights to give our opinion because life is just once and if you don't use that right that's a problem. We have to speak out."
Weiwei has joined artists including Marc Quinn, Cecily Brown and Jake and Dinos Chapman in donating art work for a charity auction in aid of NGO Help Refugees.
It will begin on the online auction platform Paddle8 at 12pm on December 7 and will end on December 21.
Human Flow is released in UK cinemas on December 8.