The story behind the passion of food-lover, writer and cook Antonio Carluccio
Whether cooking, eating or foraging, Antonio Carluccio's passion for food knew no bounds, and he shared it with fans the world over.
A devoted TV chef, writer and restaurateur throughout his life, his culinary skills earned him prestigious accolades in both Italy and the UK.
The story began at his home in the rural north-west of Italy where, from the age of seven, he began hunting and collecting mushrooms and fungi with his father – activities that would become lifelong hobbies.
Decades later, he became best known for starting the Italian delicatessen and restaurant chain Carluccio's Caffe, and one half of the lovable duo Two Greedy Italians alongside Gennaro Contaldo.
But it was the smiling, white-haired "godfather of Italian gastronomy" who became synonymous with his kitchen motto: "minimum of fuss, maximum of flavour".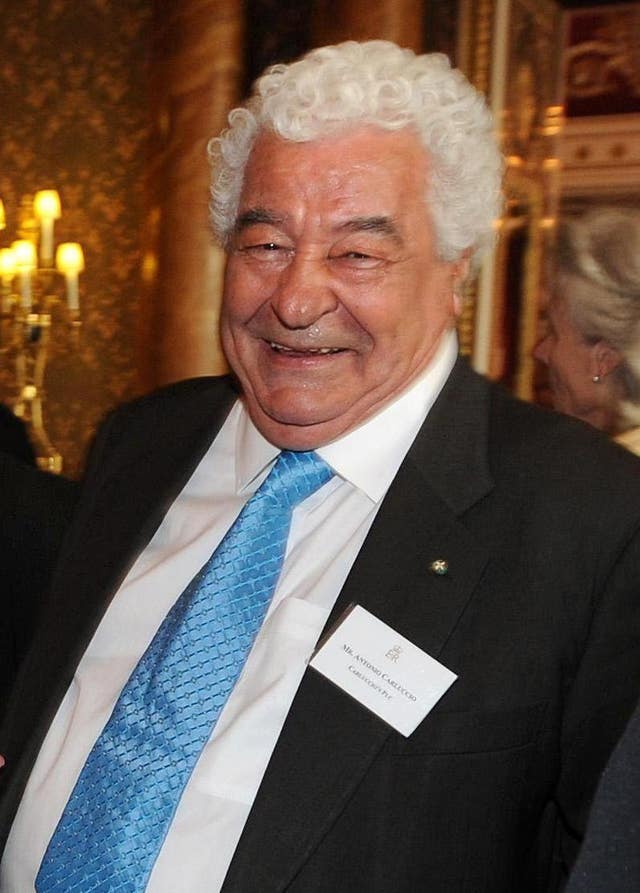 The television series, also transformed into two books, saw the pair tease and bicker with each other as they reminisced passionately over their favourite childhood recipes, cooking over their knees or on makeshift outdoor hobs.
Keen to share his enviable Italian gastronomic heritage in Britain, 1981 saw Carluccio open both Neal Street Restaurant in Covent Garden, London – which traded for 26 years – and a delicatessen next door.
His first Carluccio's Caffe opened to the public for the first time in Market Place, just off the capital's Oxford Circus, in 1998. The chain has since been sold on.
But while his fixation with the kitchen became the love of both his professional and personal life, he started out dabbling in alternative options. He tried out journalism in Turin and had a short-lived role as a wine merchant in London.
The cook's first television appearance came in 1983, when he spoke on BBC Two about Mediterranean food.
His first book, An Invitation To Italian Cooking, followed shortly after, kicking off a talent for writing that eventually saw him create more than 20 titles.
In the months before his death, he had worked on a children's book, centred around two mushrooms.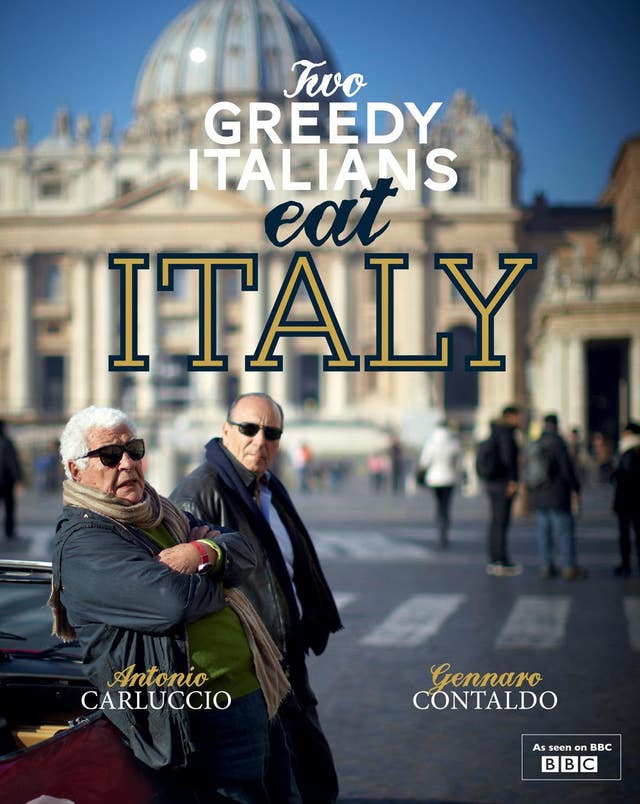 He was able to generate love affairs with the simplest of ingredients, most recently penning an entire book on vegetables – called Vegetables – paying pages of tribute to roots and greens.
His television career also spanned a healthy 25 years, beginning with an appearance on MasterChef in 1991, before a three-year stint on Saturday Kitchen from 2006-2009 – later followed by guest appearances – and then gracing screens for the first time in Two Greedy Italians in 2011.
Carluccio also proved himself a TV hit in Australia, filming with Dr Richard Walley.
His no-frills attitude to hearty family feasts earned him a stream of recognition, including the appointment as Commendatore – the equivalent of a British knighthood – by the Italian government in 1998 for services rendered to Italy.
In the UK, he was presented with an OBE by the Queen in 2007 for services to the catering industry and in 2012 was honoured with the AA hospitality lifetime achievement award.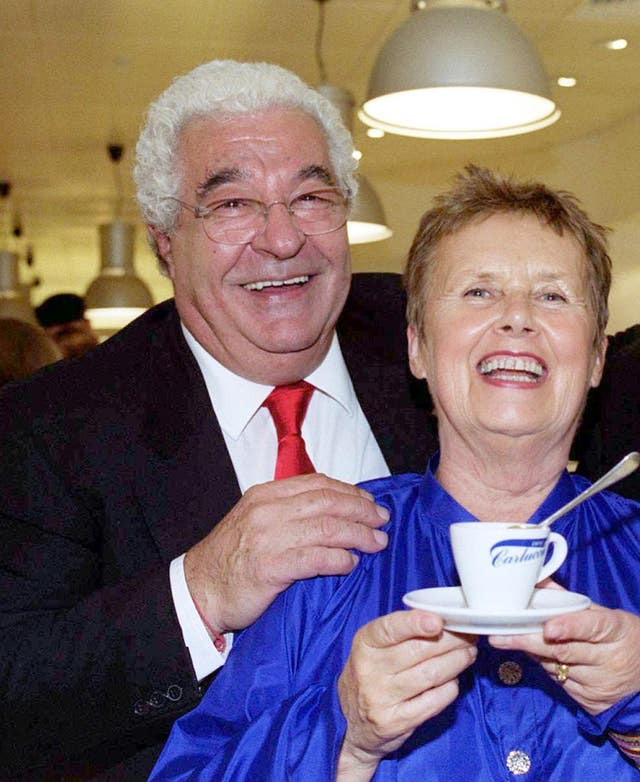 The fifth of sixth children, Carluccio did not follow with a large family of his own. He was married for almost 30 years to Priscilla Conran (from 1980-2008) but had no children.
The breakdown of the relationship came at a difficult time for the restaurateur, that he described to the Telegraph newspaper as feeling "very depressed", "exhausted and desperate". It was a period that culminated in him reportedly plunging a knife into his chest while cutting bread in September 2008.
Doctors feared at the time that he may have penetrated a lung.
Carluccio told the publication shortly afterwards that the incident was "an accident", but admitted that it was the difficulties in his personal life that led him to consequently check himself into the Priory, London's psychiatric hospital known for taking care of struggling celebrities.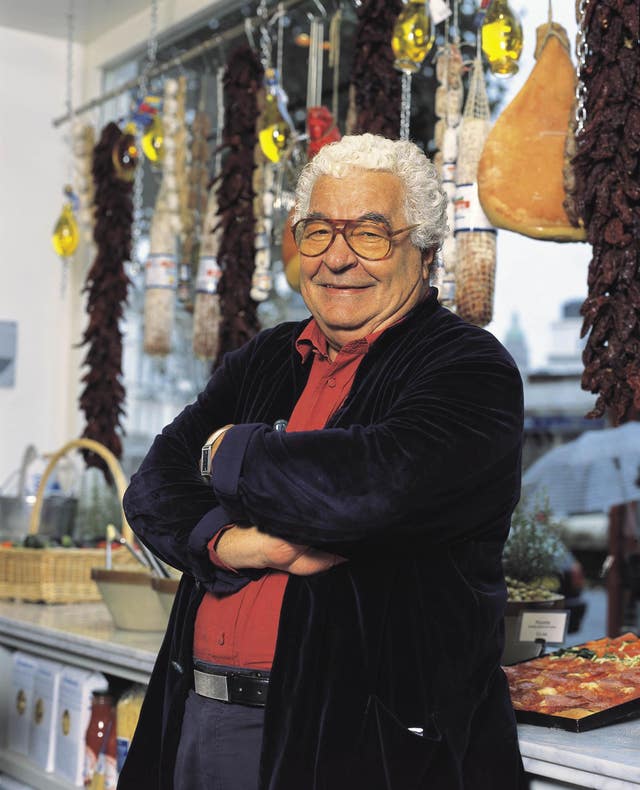 But returning to the public eye, while maintaining his therapeutic cooking hobbies at home, including jam-making and growing grapes for wine, saw him apparently return to a happier place and in 2016 he told the Press Association of his techniques for living a more fulfilled life.
"My philosophy is to be happy and to make people happy," he said. "And by result, if you make people happy they make you happy.
"I like to have money, because money is good. But it's not too good, you know?
"If you have enough, it's fine. It solves many, many problems, but there are people that are avidly attached to it. It's balance. My mother used to say, when God created Italy and looked from above, he said, 'It's too beautiful, I have to balance it and create Italians!'"