Singing duo Bros to pay tribute to friend George Michael
Eighties boy band Bros will pay tribute to their friend the late singer George Michael at their reunion shows in London next week.
Twins Matt and Luke Goss, 48, who enjoyed a major hit with the track When Will I Be Famous?, will be playing two comeback shows at London's O2 Arena on August 19 and 20.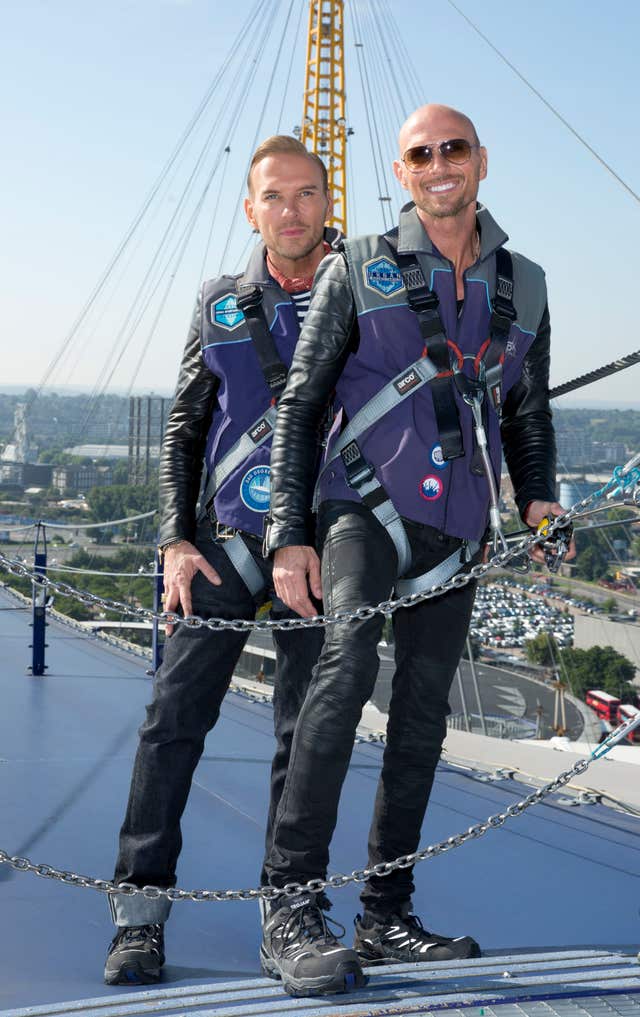 Luke, whose wife Shirley Lewis was a backing singer for Wham! star Michael, said: "My wife was very close to him and in the first few years sung on every single, so Matt and I had a discussion and Shirley thought it would be a lovely gesture and we both agreed on that.
"I miss him greatly, he was a beautiful man."
Matt said: "We hope we do it justice. He was one of my favourite singers of all time and he had a big influence on me as a singer, so we're going to be singing Freedom.
"It's going to be a really beautiful moment and we've been rehearsing it and getting goosebumps in his honour and we want to raise the roof with that song in his honour."
Following the band's split, Luke pursued a career as an actor and Matt launched a solo career.
Standing on the roof of the O2 Arena, the duo unveiled their new single Love Can Make You Fly.
The first of next week's comeback shows will mark 28 years since they performed at Wembley Stadium, the youngest band to ever do so.
The tour originally included dates in Nottingham, Newcastle, Birmingham and Glasgow, which were cancelled due to "logistical circumstances beyond their control".
The brothers will not be joined by former member Craig Logan, who left the band in 1989.