UK City of Culture status gives Hull boost in economy and local morale, study finds
Hull's tenure as the UK City of Culture for 2017 has had a substantial impact on the local economy and community, and has drawn hundreds of thousands of people to various cultural events in the first six months.
Newly-released figures from a year-long study by the University of Hull's Culture, Place and Policy Institute (CPPI) show that nine out of 10 residents attended or experienced at least one cultural event in the first three months of the year, more than double the number engaging in such activities before the city's bid.
More than 1.4 million visits were made during the Made In Hull season, the first of four three-month long seasons held across 2017, comprised of more than 450 events, exhibitions and cultural activities.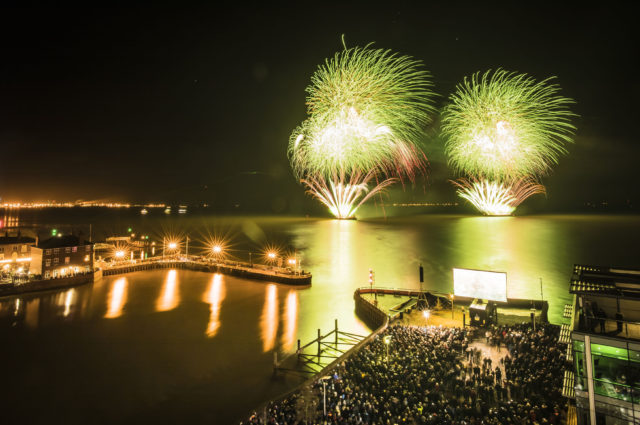 Among these were the opening ceremony, which garnered 342,000 visits, and multimedia artist Nayan Kulkarni's installation Blade, of which more than 420,000 people are estimated to have experienced during its run from January 8 to March 18.
More than half a million visits were made to the city's museums and galleries in the first four months of the year, with the Ferens Art Gallery and the Hull Maritime Museum boasting year-on-year increases of over 500%.
New figures released by the city's Hull Truck Theatre show there has been an increase of 8,000 people watching productions at the venue between January and June this year compared to the same period in 2016, with 37,510 visits being made.
There has been a boost to the local economy, with hotel occupancy up by 13.8% over the first three months year-on-year, and over half of businesses in the city centre reported a positive impact across sales, footfall and the diversification of consumers in the area.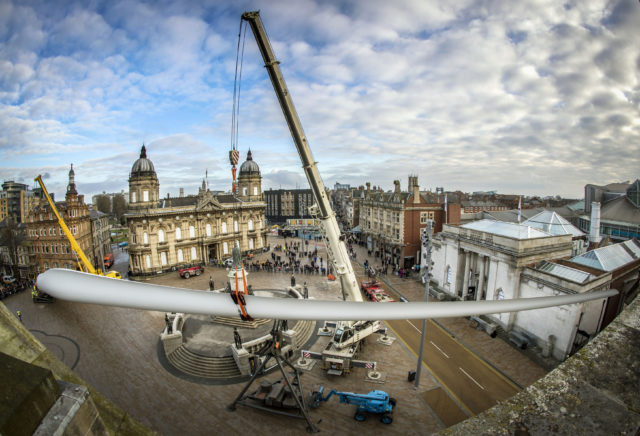 Some 37% of businesses said they saw a surge in turnover, while 27% witnessed an increase in profits compared to the previous year.
In non-numerical terms, the University's study has found that an overall feel-good factor and heightened confidence has added to the atmosphere being experienced throughout Hull thanks to its status as a cultural hotspot.
Seven out of 10 Hull residents have said that the UK City of Culture status is having a positive effect on the lives of locals, largely because of the opportunities made available to volunteer and participate at events across the city.
John Glen, Minister for Arts, Heritage and Tourism, said: "It is fantastic to see the huge benefits Hull is enjoying as UK City of Culture.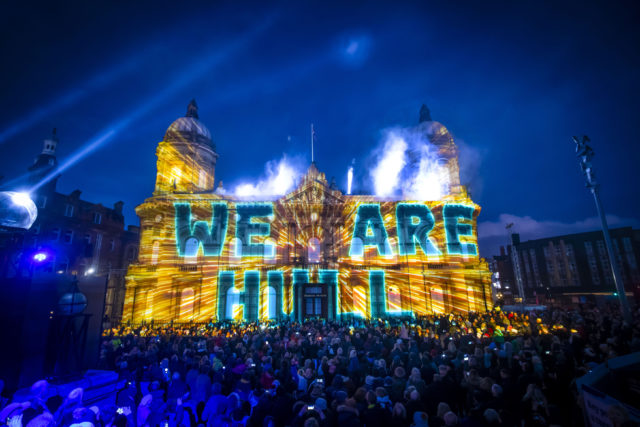 "That nine out of 10 residents have experienced one of the cultural events is truly remarkable and shows how the city is embracing this special year. Cultural investment can help transform communities and we are already seeing the positive impact it is having on people's lives, local businesses and tourism in Hull.
"The renewed focus on culture in the city will also help secure a lasting legacy that goes far beyond 2017."
Hull took up its position as UK City of Culture on January 1 2017.
It is the second city to be given the status following Derry-Londonderry in 2013, fending off competition from a shortlist that included Dundee, Leicester and Swansea Bay.