Tributes to Chuck Berry as mourners remember rock 'n' roll pioneer
Chuck Berry has been remembered by friends and fellow musicians at his funeral service in his home town of St Louis.
Kiss rocker Gene Simmons was among those who paid tribute to the late musician, who died in March at the age of 90.
Simmons, who had not been scheduled to speak, took to the podium to say Berry had a tremendous influence on him as a musician, and that he worked to break down racial barriers through his music.
Former US president Bill Clinton sent a letter in which he called Berry "one of America's greatest rock and roll pioneers".
Berry played at both of Clinton's presidential inaugurations.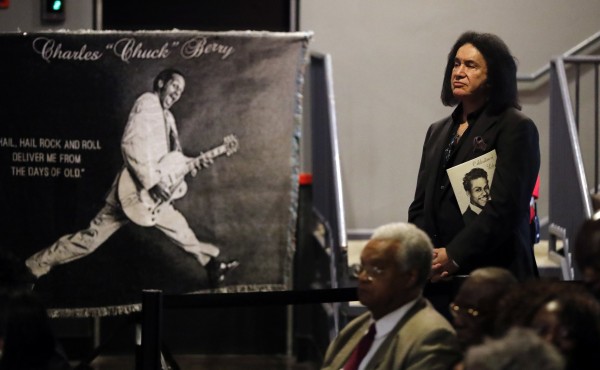 Earlier, the Pageant club in St Louis, where Berry often performed, hosted a public viewing where fans were able to walk past the veteran star's open coffin.
As they filed past the coffin, which had a red Gibson guitar bolted to the inside of its lid, a musician played Berry standards such as Johnny B Goode, Sweet Little Sixteen and Roll Over Beethoven.
The hall was filled with flower arrangements including one in the shape of a guitar sent by the Rolling Stones, one of the many bands influenced by Berry.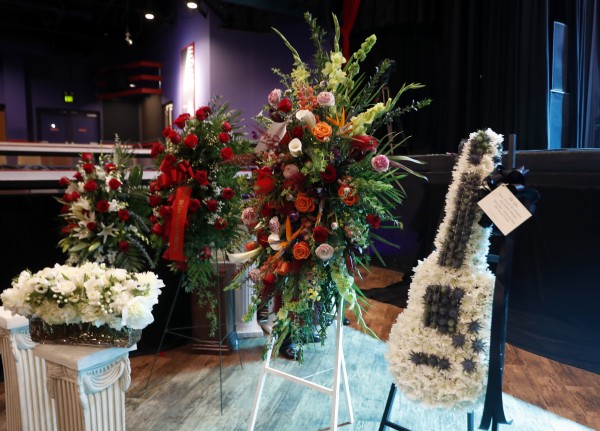 The funeral service which followed was expected to include live music, and the Rev Alex I Peterson told the gathering they would be celebrating Berry's life in rock'n'roll style.
Berry, known as the "Father of Rock'n'Roll", died on March 18.
It was previously announced a new album he was working on would be released posthumously later this year.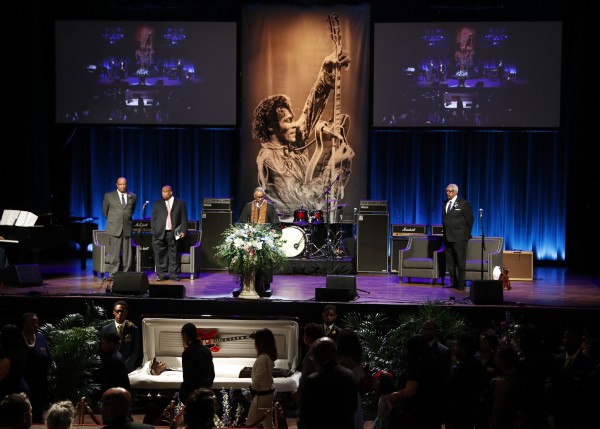 Entitled Chuck, it will feature Berry's first new recordings in nearly 40 years and collaborations with his children and grandson.