Take That in 'brilliantly funny' Carpool Karaoke sketch for Comic Relief
Emma Freud has promised that Take That's Red Nose Day Carpool Karaoke appearance will be "brilliantly funny".
The broadcaster has urged viewers to tune in to Friday's Comic Relief show to find out just what makes the boy band's feature so special.
She said: "The Take That Carpool Karaoke special is even more brilliantly funny than usual for reasons I can't go into, but it is not to be missed."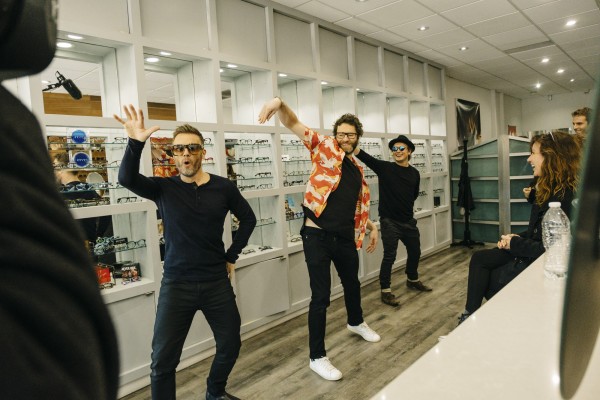 Talking about other segments the TV fundraiser has to offer, she said: "Ed Sheeran has reported back from some of our projects in Africa, Vic and Bob are bringing the Stotts back, there's a special little bit of Alan Partridge, Cunk does charity, the Smack The Pony lovelies are back, Toast Of London and Chabuddy G are there and we'll do live Innuendo Bingo."
One of the most anticipated parts of the show is the short film Red Nose Day Actually – an update on her partner and Red Nose Day organiser Richard Curtis's 2003 romantic comedy Love Actually.
It stars Rowan Atkinson, who appeared in the original film, but Freud joked that Walking Dead actor Andrew Lincoln, who played one of the central characters, had to be replaced.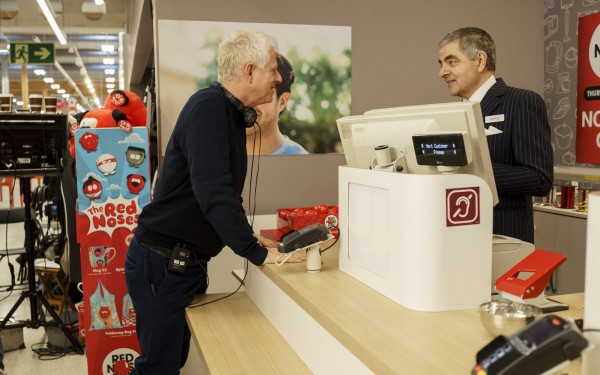 She said of the well-known scene where his character holds up a series of cards declaring his love for a woman played by Keira Knightley: "The only issue we had was that Love Actually was Andrew Lincoln's first movie and he is an enormous star now, so we had to enlist the services of a stunt double to drop those heavy cards on the floor."
Lincoln is currently appearing in a short teaser trailer for Friday's special.
Freud added that she could not share any more about the film: "I accidentally sent about 100 tweets while we were filming it so if I say anything more the producers are likely to stop talking to me – and I live with one of them so that'd be awkward.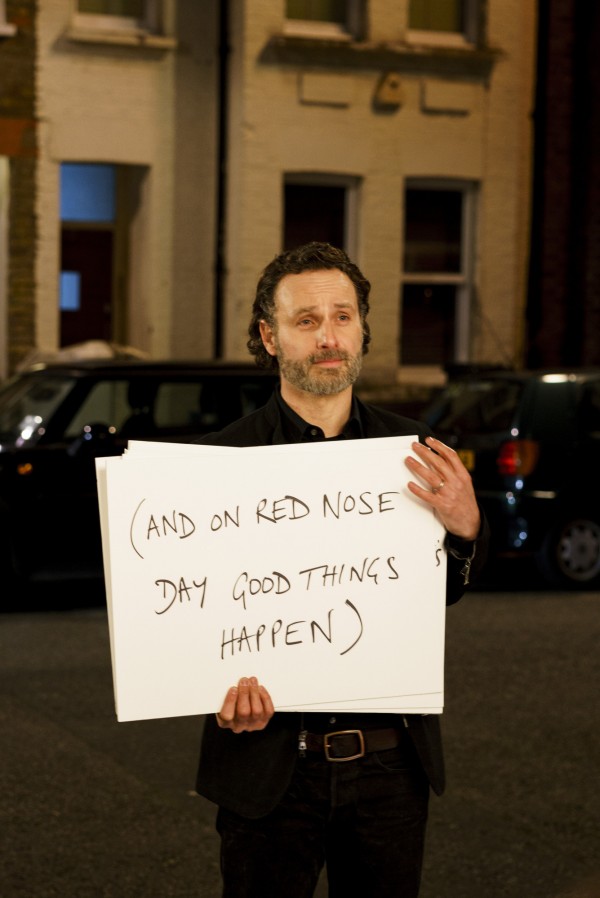 "It was such a joyous thing to do and having seen the final cut I can confidently say that anyone who loved the film will enjoy this little update."
Freud said that many people who fundraise for Comic Relief, the charity that benefits from Red Nose Day, still go with the classic challenge of being sponsored to get into a bath of baked beans, but that supporters are always coming up with more inventive ways of collecting cash.
She said of her own efforts to raise money with Curtis: "A couple of years ago we duct-taped our youngest child to our front door – and wouldn't take him down till his godparents and friends had donated 50 quid. It worked."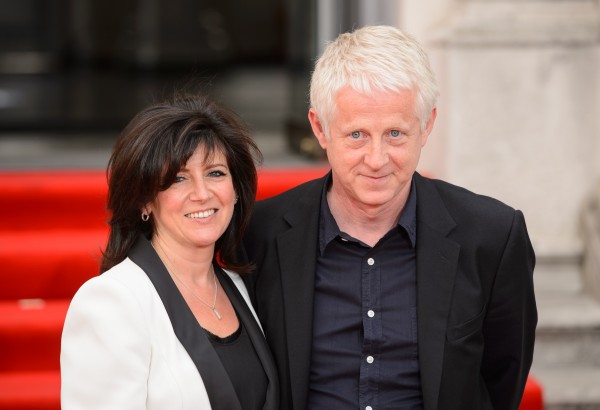 Many schools take part in Red Nose Day by allowing pupils to pay money to wear red noses and red clothing to school for the day.
Freud said: "The nicest moment of the whole thing for me is seeing hundreds of kids in red walking to school when I do the school run."
:: Red Nose Day's evening of fundraising programmes, Comic Relief 2017, begins on BBC1 at 7pm tonight.