Seven-year-old boy born with one hand raising money for 'robot arm'
A boy who was born without a right hand is fundraising for a "robot arm" to allow him to do things that other children can.
Seven-year-old Louie Morgan-Kemp said the prosthetic, called the Hero Arm and made by Open Bionics, "would make me have more confidence".
The youngster, of Swavesey, Cambridgeshire, has been telling people he is getting a "robot arm", his mother Hannah Morgan, 32, said.
Teaching assistant Ms Morgan said Louie has also told how good it would be to be able to pour his own drink without spilling it, and to carry objects in two hands and not have to balance items against his chest.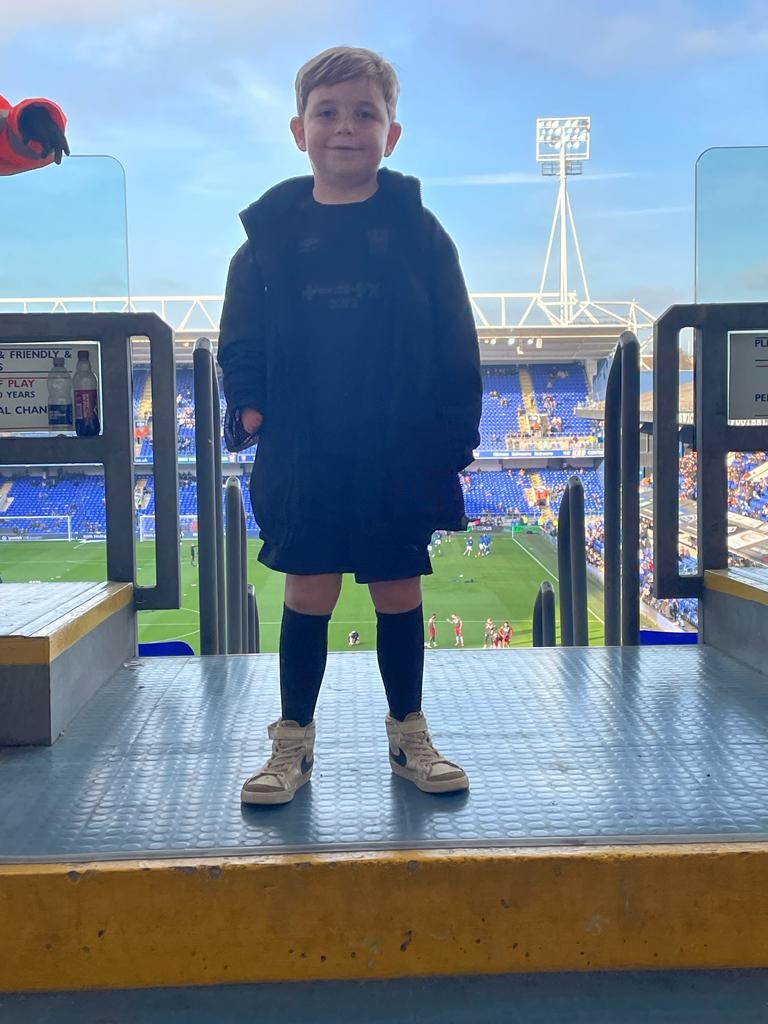 His family is trying to raise £13,000 for the Hero Arm, and more than £1,500 of donations have been pledged to his GoFundMe page since it went live on Friday.
"He's always been really resilient and he's made most things work one-handed or he's found his own way to do things, but he was meant to be right-handed," said Ms Morgan.
"When he went to reach for things he went with his right hand which obviously he hasn't got.
"We've tried loads of different prosthetics, NHS ones, charity-funded ones, they didn't work for him.
"The NHS one was like a mannequin hand that didn't do anything, and the charity ones were quite heavy for him.
"So he's never really used one until he found this one that he went to see about a month ago.
"He was just amazed by it."
Ms Morgan said she first inquired about a Hero Arm when Louie was two years old but was told they cannot give one to a child until they are seven.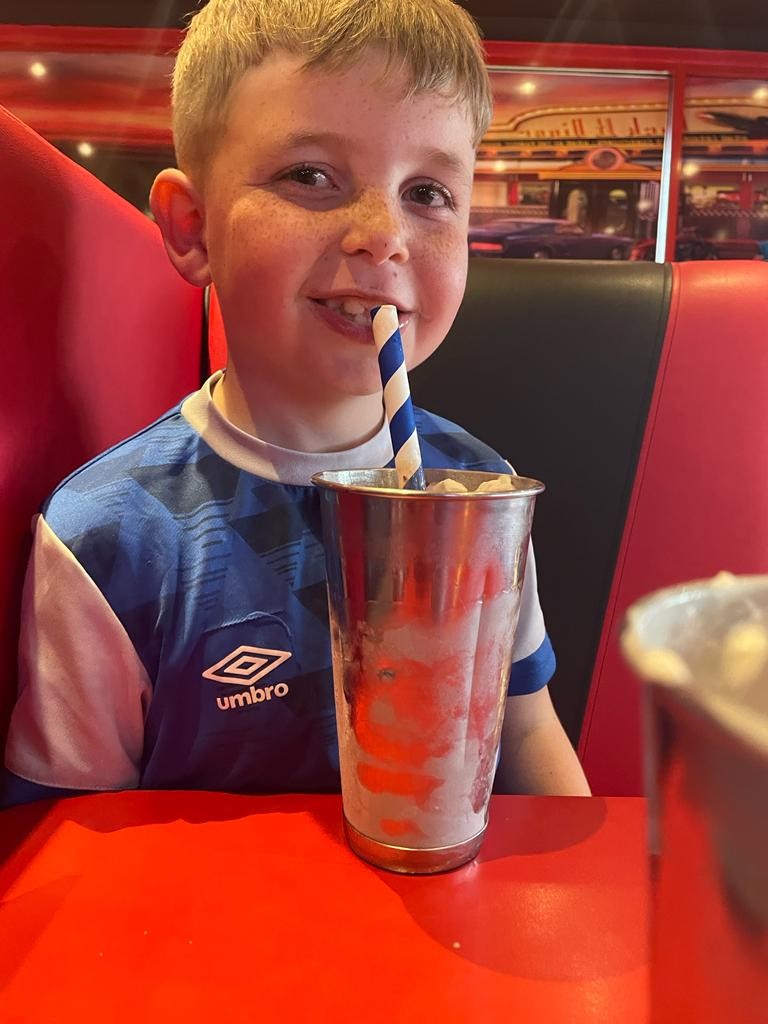 He went to see one at a roadshow last month and was "really excited" and "wants the Ironman sleeve", she said.
"He said on the way home from the roadshow, he said I'll be able to drink with two hands without spilling it," said Ms Morgan.
"It's just things like that.
"He said 'I'll be able to hold two things with two hands, and be able to do stuff that other children do'.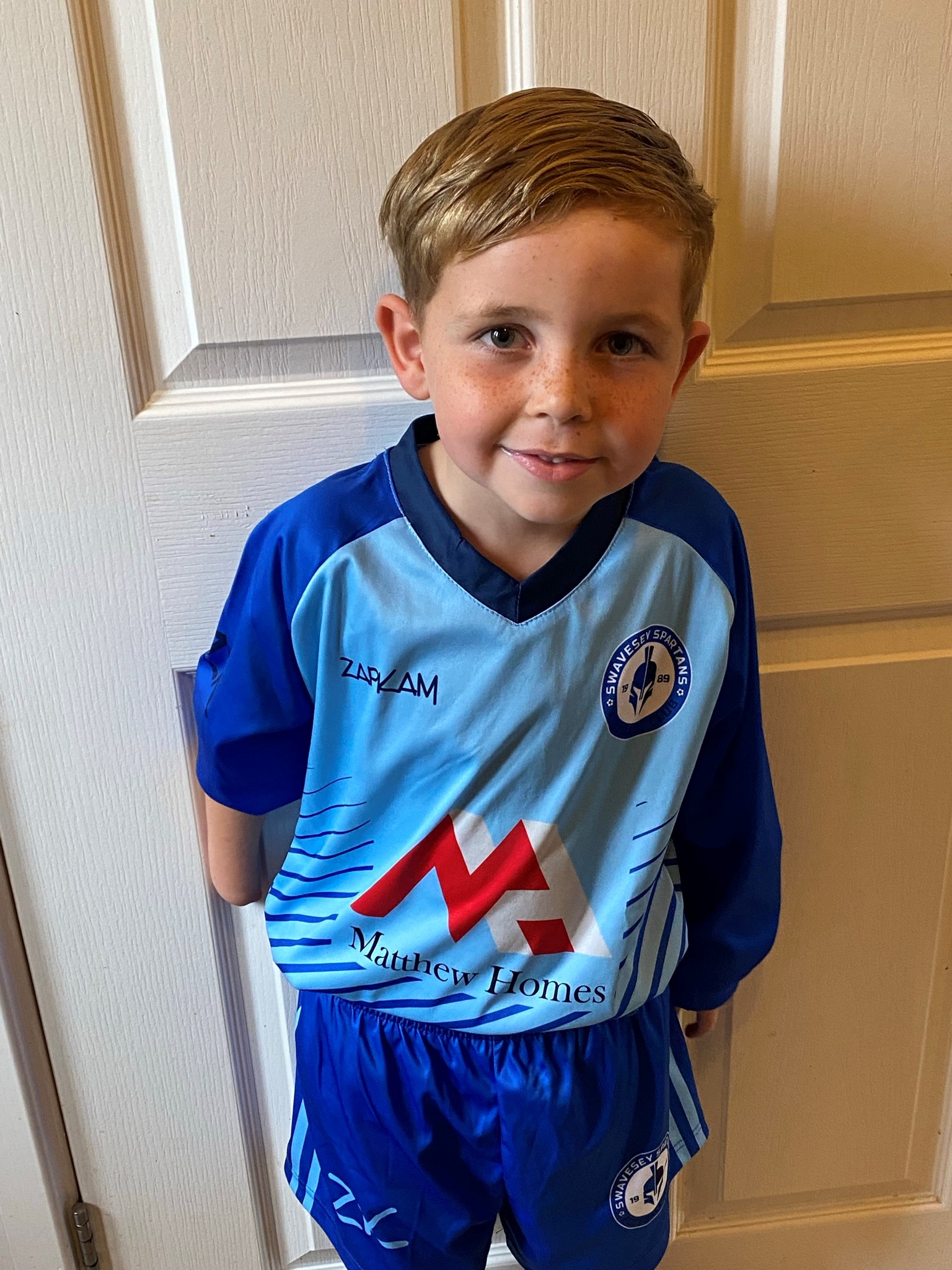 "I suppose it's stuff we don't think about that we take for granted."
Football fan Louie, who supports Ipswich and Tottenham, also plays for a local team and his father Scott Kemp is his coach.
Scientist Mr Kemp, 33, gave a speech about the fundraising at a football presentation day at the weekend and Ms Morgan said players on local teams are keen to help.
"One of the teams is suggesting they do a marathon between all the people on their team to try to raise money for him," said Ms Morgan.
To donate, see: gofundme.com/f/lend-louie-a-hand-campaign