'It's Messi's moment': Mural of footballer covers student dormitory in Tirana
One side of a dormitory for medical students in the Albanian capital Tirana has been covered by a mural of Lionel Messi.
Argentine painter Maximiliano Bagnasco is taking part in the Tirana MuralFest 2023 and decided to go with the footballer, his "idol".
The 25×10-metre mural of a bearded and smiling Messi, wearing Argentina's white-and-blue national team jersey with the No 10 on it, will cover part of a building at a crossroads near the capital city's main hospitals.
"It is a source of pride for me … that my work has become known for painting them, our idols," 41-year-old Bagnasco told The Associated Press.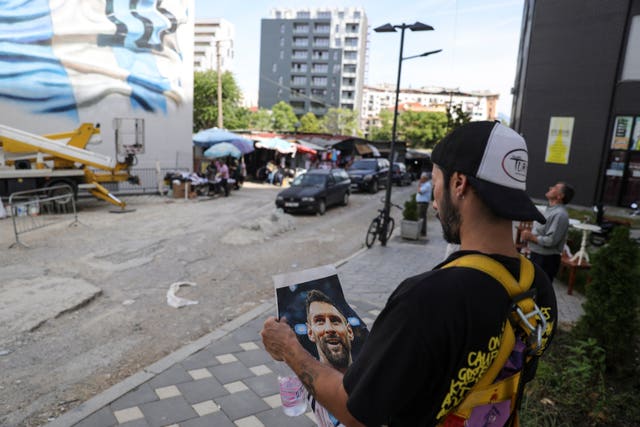 Bagnasco has also painted a mural of Diego Maradona in Naples, as well as in Miami and other places.
Maradona also won a World Cup with Argentina wearing the No 10 shirt.
He then led Napoli to its first two Italian league titles in 1987 and 1990 before the team won a third this season.
Two days after Argentina won the World Cup in Qatar last year, Bagnasco painted a mural in Buenos Aires of Messi lifting the trophy.
"Messi is the best player in the world at the moment," Bagnasco said of the player who has decided to move to Inter Miami in Major League Soccer.
"Today the world is a fan of Argentina because of Messi."
Helidon Haliti, a painter who is the main organiser of the MuralFest, said Bagnasco offered other works for the competition.
When asked who his hero was, which was the main theme of the MuralFest 2023, he immediately responded "Messi".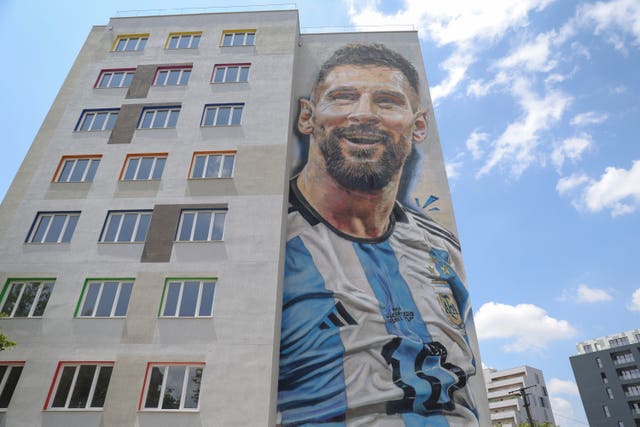 "That mural will mark a very interesting moment because he (Messi) was World Cup winner last year and this time he will make us a winner," Haliti said.
"I am sure of that."
Tirana is the European City of Sports 2023 and has held and is planning many continental sporting activities.
Albanians have known Messi very well.
"Messi deserves it as a player and we, Albanians, too, to enjoy that world-class personality," 61-year-old Arben Stafa said.
Bashkim Tufa, a 71-year-old sports analyst, was happy to be proved right when he predicted in 2005 that the world had a new star in Messi when he first played for Barcelona.
Messi has continuously been a part of his writings since.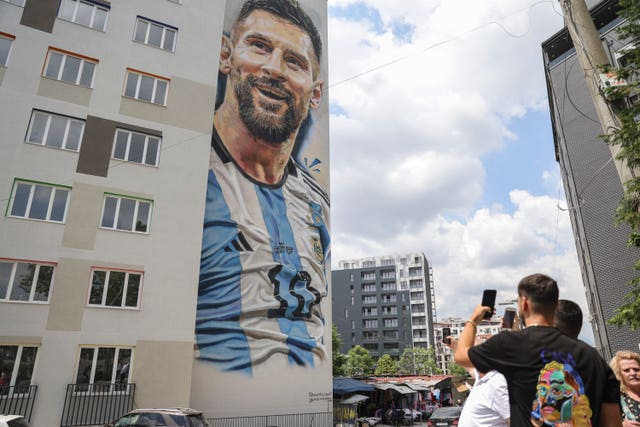 Winning the World Cup last year was "the icing on the cake", according to Tufa, adding that years ago a sports newspaper's copies were devoured by Albanians reading that Messi could come to the country.
"Now they have the possibility to see him every day, to meet him every day, and that is a special pleasure for Albanians who are so passionate for soccer beauty and Messi is its personification," Tufa said.
Besides painting on top of a crane and often being angry at rainy days, Bagnasco has enjoyed meeting and talking to local Albanians wearing or showing Messi's shirt and hailing him.
"(Argentines) are lucky to have had Maradona and Messi on the same land," Bagnasco said, showing a No 10 tattoo on his left forearm.
"Right now, there is a new generation and a lot of people who are getting to know Messi and it's Messi's moment."