Aston Martin celebrates 110th anniversary
Car maker Aston Martin has brought together two of its most innovative models to mark its 110th anniversary.
One of the brand's oldest surviving racing cars, the 1923 Razor Blade, was pictured alongside a modern Valkyrie sports car.
Lionel Martin and Robert Bamford formed a partnership on January 15 1913 that went on to create the first Aston Martin car.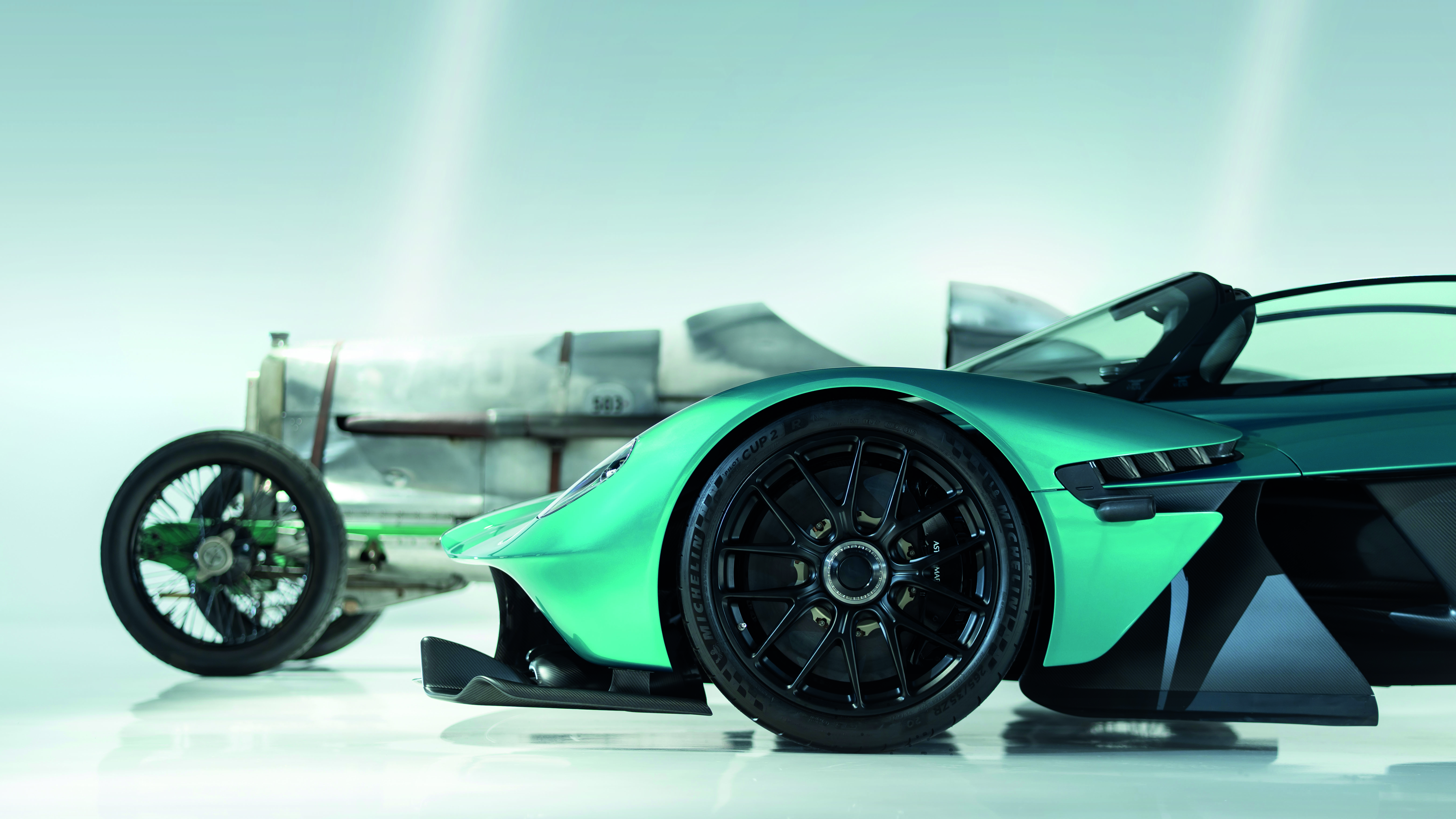 The Razor Blade was one of the first cars to be specifically designed with aerodynamics taken into account.
It broke various performance records at Brooklands race track in Surrey.
Valkyrie is a high-performance car that brings Formula One engineering to public roads.
Aston Martin Lagonda chief executive Amedeo Felisa said: "In 1913, Lionel Martin and Robert Bamford came together with a shared vision of racing cars and using learnings from the racetrack to push the boundaries of automotive innovation.
"One hundred and 10 years and little over 110,000 cars later, that spirit continues.
"Our 110th year promises to be just as exciting as our first, as we turn a new chapter in Aston Martin history with the launch of our next generation of sports cars and the reveal of an extraordinary special model later this year that will celebrate this unique milestone."