GoFundMe charity campaign for homeless man a $400,000 'lie'
A fundraising campaign for a homeless man which raised more than $400,000 (£312,000) "was predicated on a lie", according to criminal prosecutors in the US.
Kate McClure, Mark D'Amico and homeless ex-marine Johnny Bobbitt are being charged with theft by deception and conspiracy after an investigation into the fundraiser, which went viral last year.
In a story the prosecution say was staged, the campaign on fundraising site GoFundMe claimed Bobbitt had spent "his last $20" helping McClure, 28, after her car broke down on Interstate 95, a major highway, in October 2017.
Bobbitt, who had been homeless several years, was said to have told McClure to lock her car's doors while he went to get a canister of petrol for her vehicle.
Along with her boyfriend D'Amico, 39, McClure called for donations to help her repay her debt to Bobbitt.
A hugely successful campaign, accompanied by social media posts from Bobbitt, saw more than 14,000 people donate, smashing their initial $10,000 (£7,800) goal, and the story covered by media outlets worldwide.
The couple claimed the money would go to two financial trusts for Bobbitt and a lawyer to help him manage the money, but in August the former marine tried to sue McClure and D'Amico, accusing them of taking more than their fair share of the money.
The lawsuit revealed new information about the case and prosecutors from Burlington County, New Jersey, now say Bobbitt was also complicit and all three face potential prison sentences of five to 10 years.
Prosecutor Scott Coffina said the story behind the fundraiser "might seem too good to be true", adding: "Unfortunately, it was."
"The entire campaign was predicated on a lie," Mr Coffina alleged. "They conspired to pass off a fake feel-good story that would compel donors to contribute to their cause; it worked in a very big way but it was fictitious and illegal."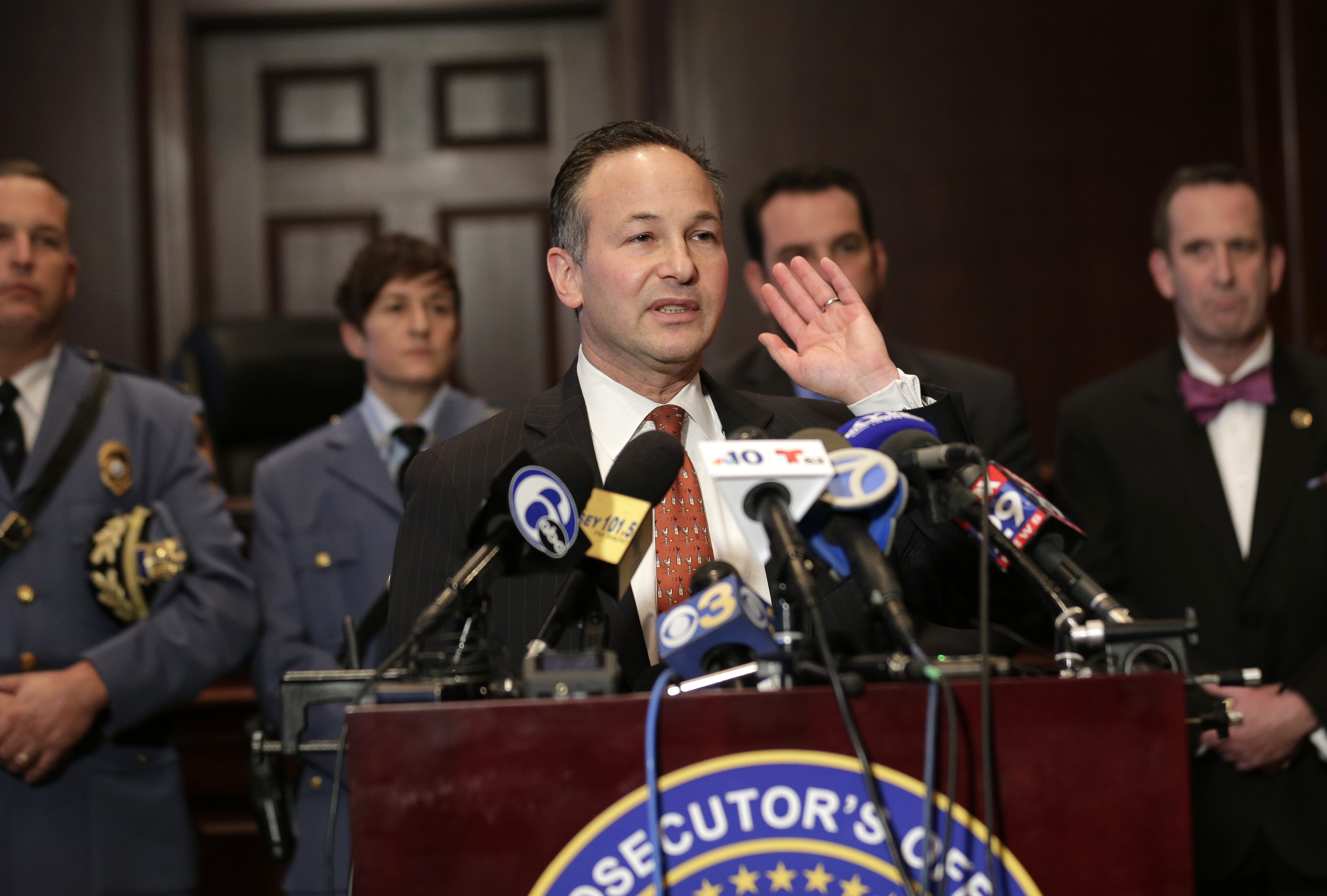 Authorities pored over more than 60,000 of McClure and D'Amico's text messages and found the former admitting the story was not true.
"OK, so wait, the gas part is completely made up but the guy isn't," read the text message. "I had to make something up so people will feel bad."
It is believed the three met a month before the claimed date of their story at an underpass in Philadelphia where Bobbitt spent his time, near to a casino D'Amico and McClure frequented.
It was also found Bobbitt had posted a similar story to his Facebook page in 2012, in which he claimed to have spent his food money to help a woman, but the story did not gain the same traction.

According to Mr Coffina, all of the money raised has been spent, with $89,000 (£69,400) withdrawn in or around casinos and over $20,000 (£15,600) spent directly in casinos.
GoFundMe have said in a statement that they will refund all donors to the campaign.
Mr Coffina added the case could "damage the psyche of the public".
"I urge you not to let that happen. Use caution and common sense when donating," he said.
Bobbitt was arrested on Wednesday night by in Philadelphia and remains in custody.
D'Amico and McClure surrendered to authorities on Wednesday night and were released.
All were charged with theft by deception.